Sesame Street tried to sue Melissa McCarthy's new movie — and they lost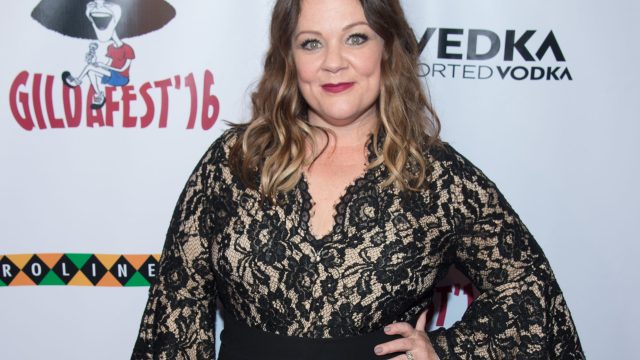 Melissa McCarthy's raunchy new puppet comedy, The Happytime Murders, may bear a resemblance to Sesame Street, but apparently not enough to warrant the lawsuit the iconic children's TV series was waging against the film.
Earlier this week, a judge dismissed a lawsuit brought on by Sesame Workshop, which accused STX — the production company behind Happytime Murders — of purposely tarnishing the wholesome name of Sesame Street with the film, specifically referencing the film's current tagline "No Sesame. All Street."  
According to Entertainment Weekly, Sesame Workshop — the organization behind the popular children's show — claimed in its lawsuit that the film and its marketing campaign"deliberately confuses consumers into mistakenly believing that Sesame is associated with, has allowed, or has even endorsed or produced the movie and tarnishes Sesame's brand."
However, U.S. District Judge Vernon Broderick of New York ruled against the organization, allowing Happytime Murders to continue to use the tagline. According to the Associated Press, Broderick said, "Sesame Workshop didn't demonstrate that moviegoers were confused or that sponsors or parents were complaining."
In its lawsuit, Sesame Workshop also blasted the film for depicting"explicit, profane, drug-using, misogynistic, violent, copulating and even ejaculating puppets."
In the film at the center of the controversy, McCarthy plays a human detective who teams up with her former partner, a private investigator and a puppet, whose brother was the victim of a grisly murder and whose killer is now targeting the puppet cast of former hit series The Happytime Gang. The film also stars Joel McHale, Elizabeth Banks, Maya Rudolph, and Bill Barretta.
Here's the red band trailer for anyone who wants just a glimpse at how raunchy the movie is set to be:
https://www.youtube.com/watch?v=-eks8LG72uo?feature=oembed
But while Sesame Street as a whole is decidedly not happy with the film, it actually has a pretty close ties to the film behind the scenes. Happytime Murders was directed by Brian Henson, the son of legendary puppeteer Jim Henson. The late Muppets creator was instrumental in developing some of Sesame Street's most iconic characters, including Big Bird, Bert and Ernie, Cookie Monster, Oscar the Grouch, Grover, and Elmo.
Following its victory over Sesame Street, STX tweeted a statement released through its puppet lawyer, Fred, Esq.
"We fluffing love Sesame Street and we're obviously very pleased that the ruling reinforced what STX's intention was from the very beginning — to honor the heritage of The Jim Henson Company's previous award-winning creations while drawing a clear distinction between any Muppets or Sesame Street characters and the new world Brian Henson and team created. We believe we accomplished that with the very straightforward NO SESAME, ALL STREET tagline. We look forward to continued happytimes as we prepare to release Happytime Murders this summer."
The Happytime Murders is slated for release on August 17th.