A server just got an amazingly generous tip for the best reason
Working as a waiter or waitress is not easy: you're on your feet all day, you have to stay upbeat even when you're in a not-so-upbeat mood, and you never know what kind of customers you're going to get.
Kasey Simmons, 32, works at a Dallas-area Applebee's restaurant in Little Elm and just got the tip of his life: $500. Yep! (Warning: Get some Kleenex ready.)
Why?!
The day before, when Simmons had been at the local grocery store, Kroger, he saw an elderly woman crying. She was in line behind him, and Simmons started talking to her. Awww. He then paid for her groceries. Double aww — we love #payitforward stories.
"It was only $17, but it's not about the money," Simmons told ABC affiliate WFAA. "It's about showing someone you care. It's selfish really. When people smile, I feel better. It lightens my world."
But, it gets better.
The woman's daughter tracked Simmons down during his shift at Applebee's. She only had a water, which cost $.37 with flavoring added.
When she got the bill, she left Simmons a $500 tip (!!!).
She also wrote Simmons a note on a napkin, thanking him for comforting her mother (yep, the woman from the grocery store): That day had been the third anniversary of her husband's death.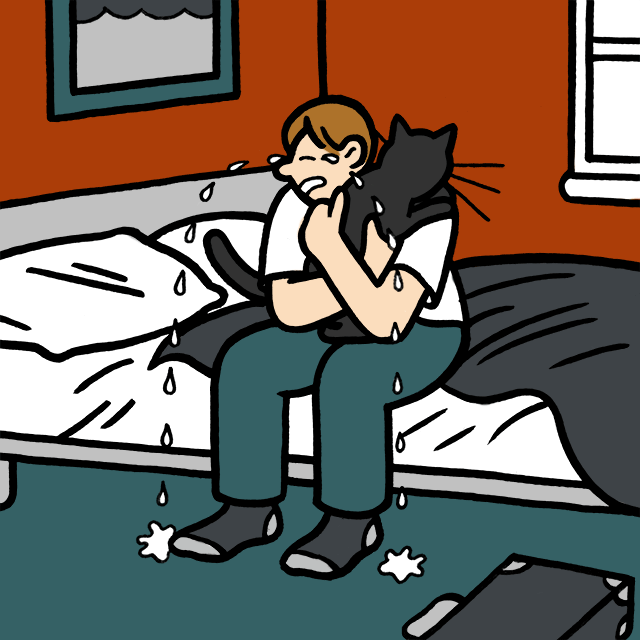 "Casey, I want to thank you for being the person you are," the note started. "My mother did not need you to help her, but you made her year."
Sweetest. Thing. Ever.
"She has been smiling since what you did," the note said.
And we can't stop smiling either.
Simmons may have gotten a $500 tip, but that note is priceless.