"Serial's" Adnan Syed could be released on bail!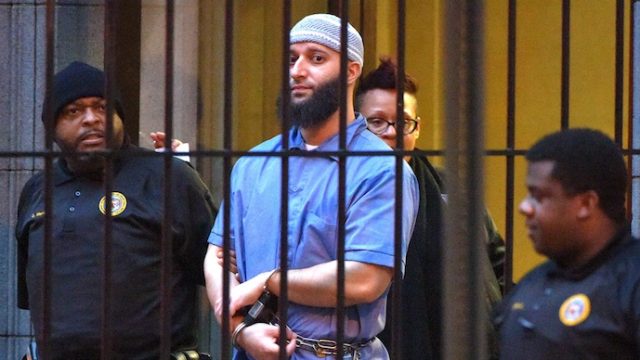 If you remember the first season of the addictive Serial podcast, it raised HUGE doubts about Adnan Syed's conviction. And according to Vulture, he could be freed on bail.
There have been various updates in the last few months about Adnan's situation, the most major of which being the reopening of his case and the approval of a retrial. Many people have been campaigning for Adnan's freedom, and it appears that the stars may be finally aligning in his favor — at least in the form of getting released on bail as he awaits the new trial to begin.
In a motion for Syed's release (on bail), it was noted that he's served "more than 17 years in prison based on an unconstitutional conviction for a crime he did not commit."
The motion emphasizes a number of Syed's qualities that would make him an active member of society if given the chance to enter the outside world. They noted that he's not a threat to himself or others, meaning he would pose "no danger to the community."
Despite the fact that he's spent a huge portion of his life in "maximum security adult prisons," he has stayed out of trouble, adjusted well to the new environment, and taken advantage of available volunteer opportunities and educational courses.
As for the final verdict, though…
We'll just have to wait and see. Nothing is set in stone yet.
If he IS released on bail, it will be a pretty big freaking deal for a case that has sparked national debate. And obviously, it would be a small victory for Adnan, who has maintained his innocence since being convicted of a heinous crime at 17-years-old.
Updates to come…