The subject of "Serial" Season 3 has been announced, and here's everything we know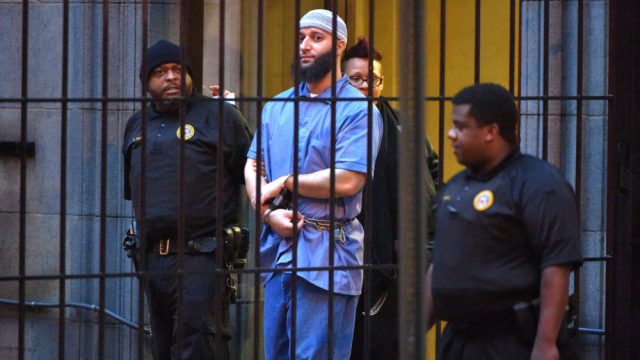 Sound the soothing NPR alarms, because your original true crime podcast obsession is back and you're not going to want to miss Season 3.
It's been four years since This American Life'sSarah Koenig captivated the world with Serial, the investigative true crime podcast juggernaut that carved the path for many of our favorite investigative and true crime docuseries. But after exploring the case of Adnan Syed in Season 1 and the highly publicized court-martial of Bowe Bergdahl in Season 2, Serial will be taking a new approach to investigating the U.S. criminal justice system.
While the first two seasons focused on a singular case, Season 3 will explore the everyday criminal justice system as a whole, featuring the cases and people Koenig and her co-reporter, Emmanuel Dzotsi, met during their year spent inside the criminal courts in Cleveland, Ohio.
The season, which launches later in September, may be a departure from the podcast's known format, but in a new interview with Elle, Koenig revealed that Season 1 of Serial actually inspired the decision to make Season 3 about the everyday realities of the system.
Koenig said that while Season 1's investigation into Adnan Syed's 2000 murder conviction certainly posed the question of whether he was guilty or not, it prompted the even larger question of if the criminal justice system is actually working.
"A more interesting question to me was: What is this trial and what does it mean and how is our system working?" She told Elle. "And what we realized kind of at the end was, I think it's hard to say based on one case, and especially one case that's not your typical [case]. [Syed] wasn't the usual kind of defendant that you see. He has no criminal record. He has this private attorney. This kid goes to trial and has, not one, but two trials, and they last a long time. And none of that is what's really happening in our system, all day long in our courthouses."
Koenig noted that the idea was also based on a book called Courtroom 302, which documents author Steve Bogira's year spent investigating Chicago courts. The book inspired the Serial team to take a new approach to investigating the criminal justice system, shifting from specific cases to the everyday cases going through the system.
"So that's kind of what we set out to do. Let's see if we can get our arms around the system in a bigger way, by looking at smaller, less flashy cases, more the day-to-day grind of the courts. What would we learn?" she said.
Serial returns from its two-year hiatus on September 20th, and we can't wait.