10 serial killers who have escaped before — because life isn't scary enough
The only thing scarier than a serial killer is a serial killer on the loose. Despite efforts to keep these offenders under close watch within the confines of prison walls, these serial killers who have escaped have been able to wreak havoc on communities who thought they were safe at last.
Just this week, murderer and "psychopath," who fits "all the criteria of a classic serial killer," Randall Saito, was able to escape from Hawaii State Hospital. He then boarded a flight to San Jose, California and evaded police for four days. He was finally found and taken into custody on November 15th.
Listed below, we've compiled a list of 10 serial killers who have escaped out of prison using outside connections, handmade tools, or manipulation. Luckily, most weren't on the run for too long before police caught up to them and prevented them from doing more harm.
But some escapees have fine-tuned their evasion skills and remain on the lam to this day, increasing the creep-factor tenfold (in our opinion).
1Donald Leroy Evans
Donald Leroy Evans was a white supremacist who raped and murdered a 10-year-old homeless girl and two prostitutes in Florida during the 1980s. He was arrested for his crimes in 1991. But while awaiting trial at Harrison County Jail in Mississippi in 1993, Evans and three other inmates gained control over a single guard, threatening him with a shank, and managed to escape the prison.
Evans was found only 24 hours after escaping. He hadn't even made it a half-mile away from the prison.
2Lyda Trueblood
https://www.instagram.com/p/s23ezNrLri
Lyda Trueblood was arrested in the 1920s and sentenced to life for killing her daughter, brother-in-law, and four husbands via arsenic. Due to her good behavior in the 10 years she spent there, the prison guards were fairly lax on her security.
Trueblood took advantage of this by removing a bar from her cell window and climbing down the prison wall with a rope she made from her bedsheets. While at large, she remarried yet again. But after her capture 15 months later, the marriage was annulled.
3Randy Greenawalt
In 1974, Randy Greenawalt was sentenced to life in prison after murdering three men. While at Arizona State Prison, Greenawalt met up with another convicted murderer, Gary Tison, and with the help of Tison's sons, Greenawalt and Tison escaped in 1978.
While on the loose, Greenawalt and Tison kidnapped and killed John and Donnelda Lyons, their 2-year-old son Christopher, and their niece, Theresa Tyson. After moving north, the escapees then murdered newlyweds James and Margene Judge.
Greenawalt was recaptured less than a month after the escape. Tison evaded capture, but was later found dead in the Arizona desert.
4Ted Bundy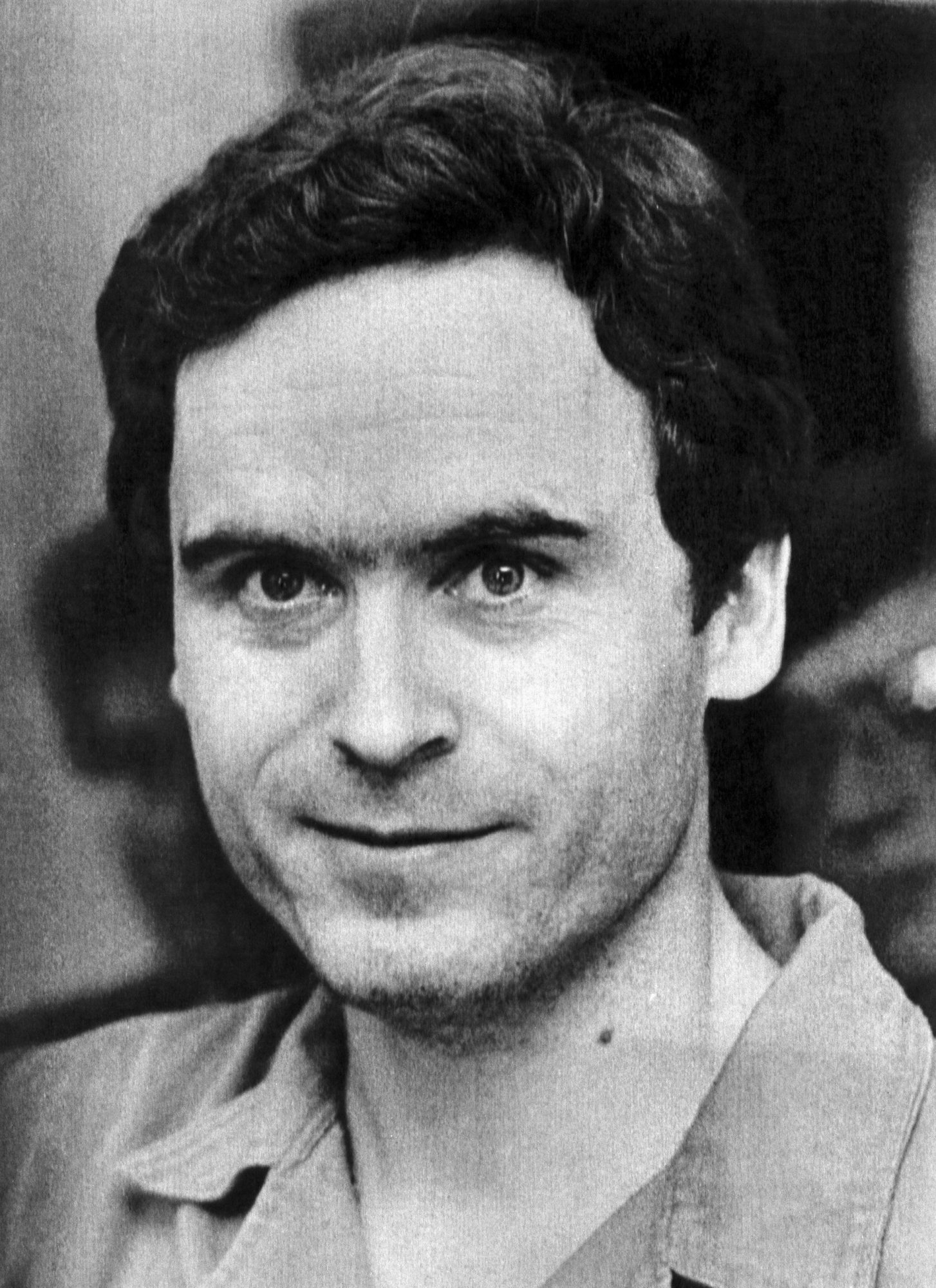 Perhaps one of the most famous serial killers of the modern era, Ted Bundy admitted guilt to 36 murders, but police believe he may be responsible for more than 100 killings. In 1977, after already receiving a 1-to-15-year sentence for kidnapping in 1975, Bundy was indicted on murder charges in Colorado. He decided to act as his own lawyer and during a visit to the courthouse library, Bundy jumped from a window and was a fugitive for 8 days.
In December 1977, Bundy escaped again from a hole he had chiseled into the ceiling of his cell. He wasn't discovered missing until 15 hours after he escaped. During this second escape, Bundy attacked four sorority girls at Florida State University, killing two of them. Then in February, he kidnapped and killed 12-year-old Kimberly Leach. He was finally caught later that month.
5Earle Nelson
In 1918, Earle Nelson was arrested and placed in a mental institution for attempting to molest a young girl. While at the institution, Nelson managed to escape so many times that the hospital simply decided to discharge him due to the fact that they couldn't keep up with catching him.
Nelson ended up killing 26 victims in the span of 2 years. He was eventually caught and arrested in Canada. But as expected, Nelson escaped and boarded a train going south. Unfortunately for Nelson, the train he had boarded was carrying several Canadian detectives who recognized him and arrested him once more. Nelson was eventually hanged in 1928.
6Nikolai Dzhumagaliev
https://www.instagram.com/p/BBB1H80Hh-3
Dzhumagaliev's true story sounds like something out of a fictional horror movie. The Soviet serial killer not only killed several women with an axe during the 1980s, but he engaged in cannibalism and was called "Metal Fang" for his white metal false teeth. He was only caught because his friends happened upon a human head and intestines residing in Dzhumagaliev's fridge.
He was tried in the late '80s and found to be insane. While being transported to another facility in 1989, Dzhumagaliev escaped and was on the run until 1991, when he was found and institutionalized. In December 2016, The Sun reported that Dzhumagaliev escaped the asylum again, yet officials refused to confirm the claim.
7Nikita Fouganthine
Sweden's Nikita Fouganthine was convicted of killing a couple and their teenage son in 1988. He was transferred to Finland, where he was granted a conditional release in 2009 only to be arrested again for drunk driving.
Fouganthine escaped through a greenhouse window at the Finnish minimum-security Kerava prison despite his impending release date just weeks later. He had broken out of prisons before, but had been caught hours after each time. Fouganthine is currently still on the lam and has yet to be tracked down by police.
8Bartolomeo Gagliano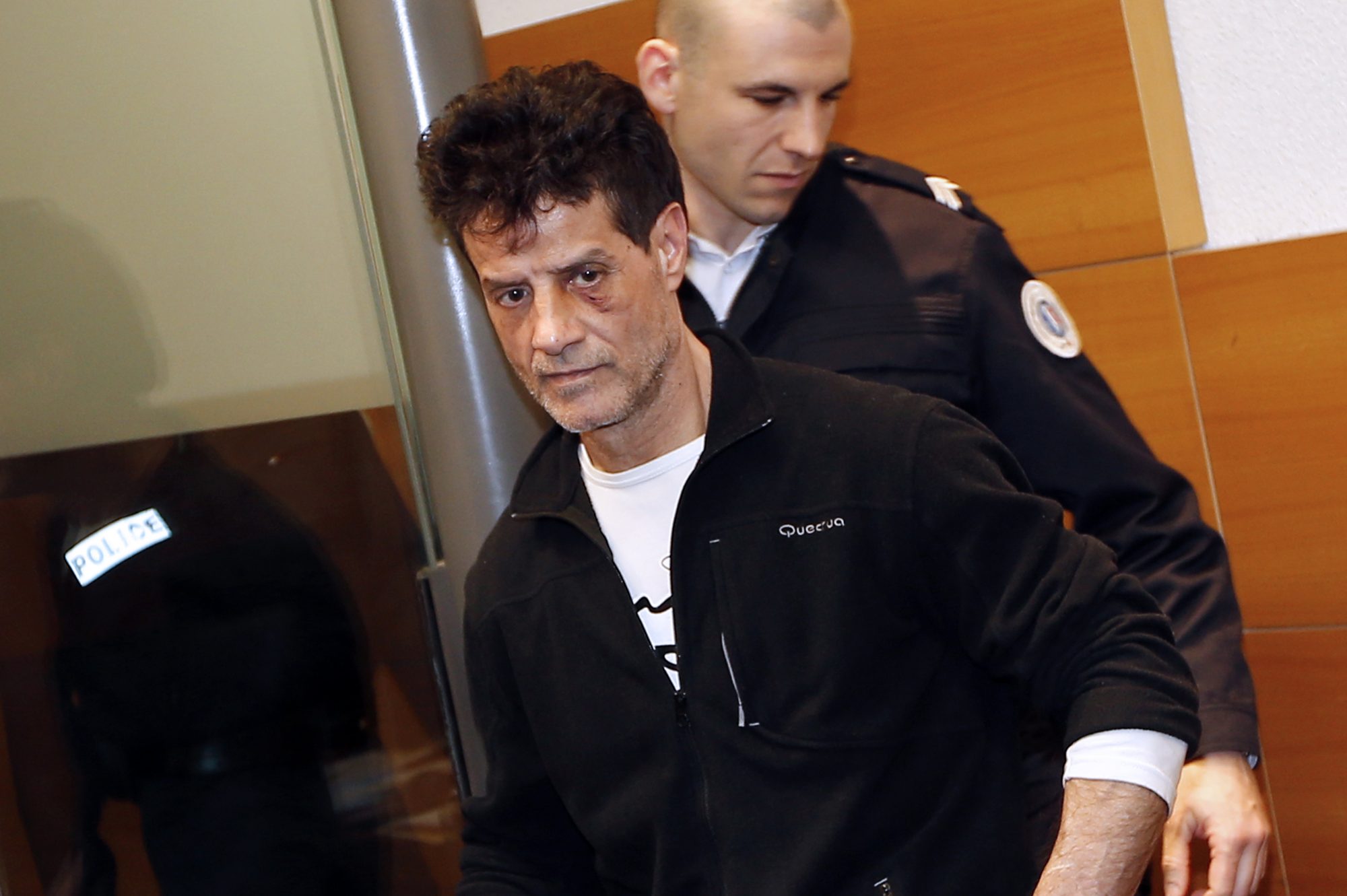 In the late '80s, Bartolomeo Gagliano was found guilty of murdering three prostitutes in Genoa, Italy. In 2013, Gagliano was allowed to leave the prison for two days to visit his mother — yet never returned. This escape came after six previous escapes since his initial imprisonment.
Gagliano was recaptured and received extra time on his sentence. In early 2015, Gagliano committed suicide in his cell.
9Allan Legere
Allan Legere was serving a life sentence for the murder of a shopkeeper when he escaped prison in 1989. Legere remained a fugitive for seven months, during which time he killed four more people, and committed arson and rape. He was recaptured and convicted for his new crimes. Legere is now housed in Canada's maximum security Special Handling Unit.
10Rodney Halbower
In 1975, Rodney Halbower was released on bail after raping a Las Vegas blackjack dealer. While out on bail, he raped and murdered at least six other women, crimes which he was not originally blamed for. He returned to Nevada to receive a life sentence for his rape.
During his sentence, Halbower escaped in 1977 and kidnapped his own daughter. He was recaptured only to escape again in 1986, which is when he stabbed a woman who luckily survived. Halbower was again, recaptured.
More recently, Halbower's DNA connected back to the six cold case murders and in 2015, he was charged for committing two of them.
Researching topics like this makes us want to lock our doors and windows extra tight at night! Stay alert, readers. One can never be too sure of who lurks around the corner.