The latest update in the 'Serial' appeals case is a HUGE deal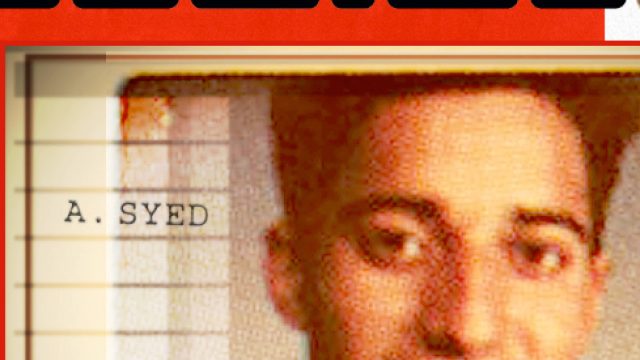 The podcast may be over, but the story of Serial keeps developing in major ways. Adnan Syed, the subject of the incredibly popular series who is currently incarcerated for the murder of his high school girlfriend Hae Min Lee, is moving forward with his appeal to overturn his life sentence in prison. Last Monday, his attorney, Justin Brown, submitted a 31-page briefing to the Maryland Court of Special Appeals.
"The errors by trial counsel were of such a fundamental nature that Syed must be given a new trial," Brown said in the briefing, according to The Baltimore Sun. "The circumstances here are worse than the circumstances of any other case in which a court has found ineffective assistance of counsel relating to an alibi issue."
Brown is, of course, referring to the fact that Syed's defense attorney, Cristina Gutierrez (who died 12 years ago from health problems), neglected to use a witness named Asia McClain, who could have served as an alibi during his first trial. If you listened to Serial, you can probably remember how much you freaked out when the show's host, Sarah Koenig, revealed that McClain had remembered speaking with him in the library on January 13th — the day Syed allegedly killed Lee. And that Gutierrez did not reach out to McClain during trial — against Syed's requests — is why the Maryland Court of Special Appeals agreed to hear Syed's case again in the first place.
The reopening of the case was such unexpected news, it even took Koenig by surprise. "In Episode 10 of the podcast, I reported that this appeal was alive by a thread," Koenig wrote on Serial's website this weekend. "Now, I'd say it's more of a . . .well-made string, maybe. Like the nylon kind. Because it means that the Court of Special Appeals judges think the issues Adnan raised in his brief are worth considering."
It should be noted that any additional evidence that Koenig uncovered during Serial cannot be used in the appeals process, and that the focus of the appeal must be on where Gutierrez might have failed Syed as his attorney — but it's still significant that he's made it to the briefing stage at all. (Syed had lobbied the court twice before, unsuccessfully.)
"It's the first step in a pretty long process, but we're extremely happy," Syed's lawyer, C. Justin Brown, told the Baltimore Sun. 
There is a chance, though still a small one, that Syed's conviction could be overturned in the appeals process, an outcome that many Serial fans have been hoping for since Koenig presented the evidence at the trial and was unable to conclude definitively whether he was guilty or innocent.
The Maryland Attorney General's Office has until April 30 to contest Syed's briefing, after which Syed will have 20 days to file a response. If all goes smoothly, the Court of Special Appeals could hear oral arguments in June. This news comes after other recent post-podcast updates—from key witness Jay Wilds speaking out, to prosecutor Kevin Urick taking issue with Koenig's reporting process. The latest news, however, is by far the most significant. It means the case isn't over — still, Koenig warns of the long, drawn-out legal process that lies ahead.
"No matter what the Court of Special Appeals rules, it's quite possible the whole megillah ends up in Maryland's highest court, the Court of Appeals. Because if this current panel of judges grants Adnan relief, the state is likely to appeal to the highest court; and likewise, if it denies Adnan relief, Adnan's attorney will probably do the same," she wrote. "So it's bound to grind on for a long while yet."