Serena Williams opened up about her difficult decision to stop breastfeeding—at the suggestion of her male coach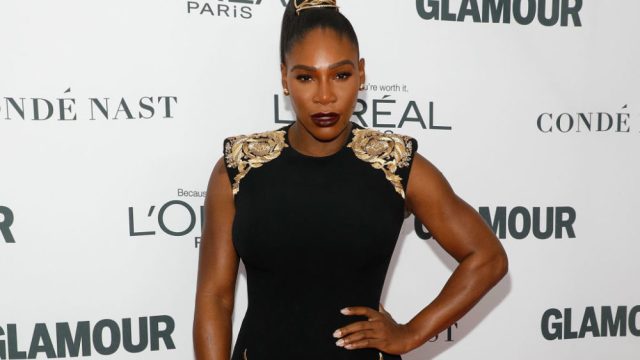 Serena Williams officially returned to the court after maternity leave at the 2018 French Open in May. Since then, the tennis star has been working to balance being a mom to daughter Alexis Olympia Ohanian and being one of the world's best athletes. But it hasn't always been easy.
In a candid new interview with Time magazine, Williams discussed making the difficult decision to stop breastfeeding—at the recommendation of her male coach.
Williams talked about nursing her baby daughter for eight months, even though she worried it would make her return to tennis more difficult. She said that when she resumed clay-court training in France, her coach, Patrick Mouratoglou, recommended that she stop breastfeeding. At first, the athlete was unhappy with the advice.
"It's absolutely hard to take from a guy," Williams told Time. "He's not a woman, he doesn't understand that connection, that the best time of the day for me was when I tried to feed her. I've spent my whole life making everyone happy, just servicing it seems like everyone. And this is something I wanted to do."
But eventually, Williams decided that it would be best for her game if she quit breastfeeding.
So she stopped nursing and adopted her coach's training schedule—but not before giving her baby some advance notice.
"I looked at Olympia, and I was like, 'Listen, Mommy needs to get her body back, so Mommy's going to stop now,'" she remembered. "We had a really good conversation. We talked it out."
Williams went on to compete in the 2018 Wimbledon Championship, where she made it all the way to the finals before losing to Angelique Kerber. Coming in second less than a year after giving birth is a remarkable feat, which Williams acknowledged in a post-match interview.
As a pro athlete, Williams has had to make many sacrifices, like missing her daughter's first steps to train.
Ultimately, Williams' decision to quit breastfeeding was what she had to do for her career, and it has no effect on the kind of mom she is. But that being said, it's still frustrating that the person who advised her to stop was someone who doesn't understand what it's like to be a mother.
We hope Williams will continue to do what she feels is best for her and her family.