Serena Williams poses nude for "Vanity Fair" cover, showing her baby bump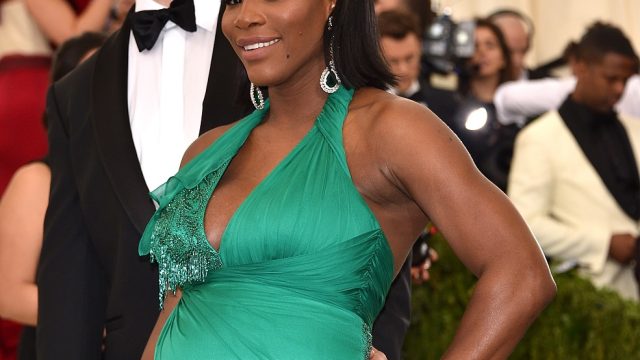 The pregnant body is a beautiful thing. And that's why we're so happy that Serena Williams is on Vanity Fair's August cover. The famous tennis player is expecting a baby with Reddit co-founder Alexis Ohanian, and she's due in September. While recent photos of Williams on the red carpet showed that she knows the most flattering ways to dress her bump, the cover — which features Williams in the nude — is breathtaking.
Williams announced her pregnancy in April, and her engagement to Ohanian this past December. (And announced through a poem on Reddit, no less.) This photo is definitely one that'll commemorate such a magical moment in both of their lives.
Vanity Fair notes that in their interview that Williams plans to be back on the court in January 2018. That's an incredible goal, but we definitely think that Williams is capable of anything.
The photo itself was taken by Annie Leibovitz, a portrait photographer who has captured beautiful images of celebrities from John Lennon to Mick Jagger.
While Williams looks more beautiful each day, she's tweeted that she's definitely feeling the weight of her pregnancy.
Anyone who has been pregnant can probably definitely relate. And we have no doubt that Williams is going to be incredible when her little baby girl or boy arrives.