Oops — Serena Williams said she shared that pregnancy pic by mistake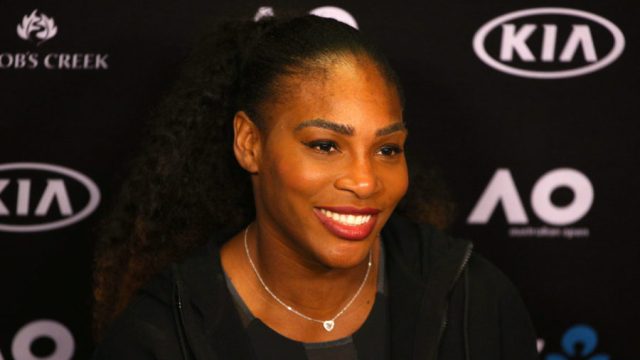 By now, we've all heard the glorious news that tennis champion Serena Williams is going to have a baby with fiancé (and Reddit founder) Alexis Ohanian. And we know this because Williams shared a picture of her baby bump via SnapChat earlier this week with the caption "20 Weeks." But we just heard that Williams announced her pregnancy by mistake.
Oops.
In a Ted Talk conference in Vancouver, Williams explained that she had been taking pictures of herself each week to document her pregnancy journey, and had no intention of actually sharing that 20 week pic.
"On social media you press the wrong button and…30 minutes later I missed 4 calls and I'm like, 'That's weird.' [...] "I've been so good about it, but this was the one time it slipped."
And girl, to this we say, BEEN THERE! (Okay, maybe not exactly there, but we've definitely slipped up on social media/using technology which then resulted in major "Oh s*#t" moments. And luckily, Williams didn't seem too phased by the whole thing.
"It was a good moment, she continued. "I was only going to wait 5 or 6 more days.
So sounds like the slip-up wasn't as big a deal as it could have been/Williams is taking it completely in stride. And for that, we're grateful (because can you imagine letting that news slip way before you really intended? Or say, before you had told key friends or family? It would be non-ideal, to say the least).
Williams also spoke up about the fact that no one ever expected her to marry a "nerdy geek" — and she never necessarily expected that she'd get married at all.
"I never felt pressured to get married, and I can't say I'm the marrying type of person. I love my life, I love my freedom, and I love my career. I always felt I didn't want anything to interfere with that. But really, he's very loving and he's very kind. He's very considerate.
We're loving this attitude, and it sounds like Williams is truly getting married for the right reasons (as opposed to what other people perhaps expect of her).
Here's to owning the life you want — and to calmly accepting the occasional social media snafu.