Serena Williams responded to a tennis official's sexism in the best way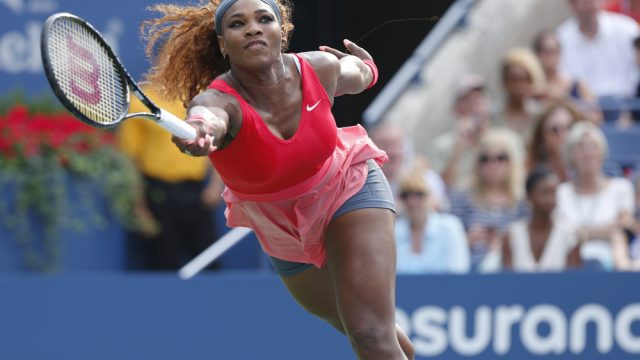 Serena Williams is no stranger to sexism. The tennis star has dealt with body-shaming, grotesque remarks, and has been told to "smile" by a reporter during a press conference. However, when tournament director Raymond Moore made a disgustingly sexist comment about women's tennis on the eve of the singles finals at the BNP Paribas Open (also known as the Indian Wells), Serena shut him down in the classiest way.
Moore claimed that women in the Women's Tennis Association (WTA) "ride on the coattails of men," according to CNN. "They don't make any decisions and they are lucky," he said. "They are very, very lucky. If I was a lady player, I'd go down every night on my knees and thank God that Roger Federer and Rafa Nadal were born, because they have carried this sport. They really have."
Although he later apologized, a mere apology doesn't exactly fix a comment like that, and Serena responded to the comments to reporters:
Serena then highlighted the fact that the women's final in last year's U.S. Open sold out before the men's for the first time. "I'm sorry, did Roger play in that final?" she said. "Or Rafa, or any man, play in that final that was sold out before the men's final? I think not."
The WTA also released a statement describing Moore's comments as "extremely disappointing and alarming," while tennis star Billie Jean King tweeted that Moore is wrong "on so many levels."
We applaud Serena for standing up for women's tennis, but we hate that she constantly has to defend herself against gross sexism in 2016. It's evident now more than ever that the sports world has a long way to go in terms of acceptance and gender parity.