Serena Williams reveals why Beyoncé wanted her to be part of "Lemonade"
Watching Beyoncé's Lemonade visual album was a transformative experience. Our hands hurt from clapping too hard. Our eyes were stretched wide in admiration. Our cheeks were covered with emotion-filled tears. Above all, our hearts were constantly soaring – especially when we set our sights on Serena Williams during Bey's "Sorry" number.
When we first saw Serena appear on Lemonade, we asked no questions. Aside from being a complete and utter badass, Serena is also ranked #1 in women's singles tennis – so why wouldn't Beyoncé want a fellow Queen like Serena to star in her video? And that's exactly the point the songstress wanted to make.

"I have known the director since I was like nine years old," Serena stated, during an interview with The New York Times. "I know Beyoncé pretty well, so they were like, 'We would love for you to be in this particular song. It's about strength and it's about courage and that's what we see you as.'" (We couldn't agree more with this statement.)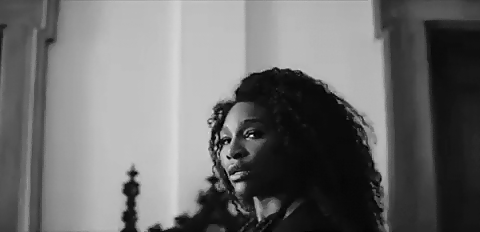 In the video, Serena can be seen dancing like no tomorrow. She appears to be confident and in-control – yet Williams admits that performing this way wasn't always easy for her. "[Beyoncé] told me that she just wants me to dance, like just be really free and just dance like nobody's looking and go all out," Serena revealed. "So that wasn't easy in the beginning, but then it got easier…I thought that particular song on the visual album was really a strong song, and it was also really fun at the same time." Through her liberating dance, Serena perfectly portrayed this.

In the end: When Beyoncé tells you to dance, you dance. And if you're Serena Williams, you don't disappoint.