Serena Williams' powerful legacy was obvious at the 2018 U.S. Open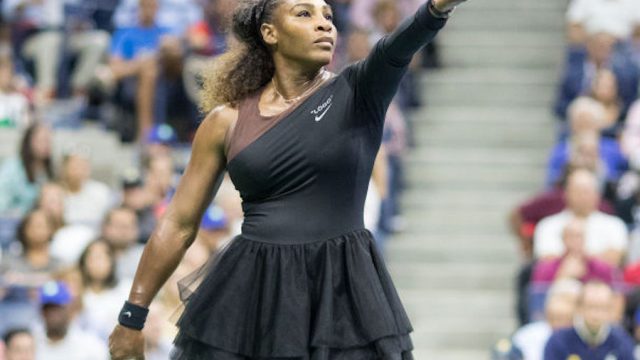 This past weekend, 20-year-old newcomer Naomi Osaka defeated Serena Williams in the final for the women's single title of the U.S. Open tournament. Not only was Serena the more established fan favorite, but the outcome of the game was called into question after Williams was penalized multiple times by the umpire—first because he judged a gesture from Williams' coach Patrick Mouratoglou to be illegal coaching. Williams contested the umpire's call.
"You owe me an apology," Williams told him multiple times. "I have never cheated. I have a daughter and I stand for what is right for her." Williams didn't back down as the match went on, later telling him, "You stole a point from me; you're a thief." The umpire then docked Williams a game for "verbal abuse."
When the tournament referees were called, Williams—visibly upset—told them, "There are men out here that do a lot worse, but because I'm a woman you're going to take this away from me. That is not right.
She's not wrong: Male tennis players are known to do much more than call the umpire a thief. Players like Novak Djokovic, Rafael Nadal, and Andy Murray have sworn at or threatened umpires without being docked a game. Even white female players like CoCo Vandeweghe and Victoria Azarenka have had angry outbursts (Vandeweghe once called her opponent a "fucking bitch") without ever being docked a game.
It's at once empowering to hear Williams calmly but forcefully state, "You owe me an apology," knowing that she's held to a higher (often impossible) standard than her white and male peers—and, at the same time, infuriating to know she still has to demand fair treatment when she's arguably the greatest tennis player alive. Though the call wasn't overturned, the crowd was undeniably on her side, cheering as she yelled at the umpire and booing during the closing ceremony after her loss.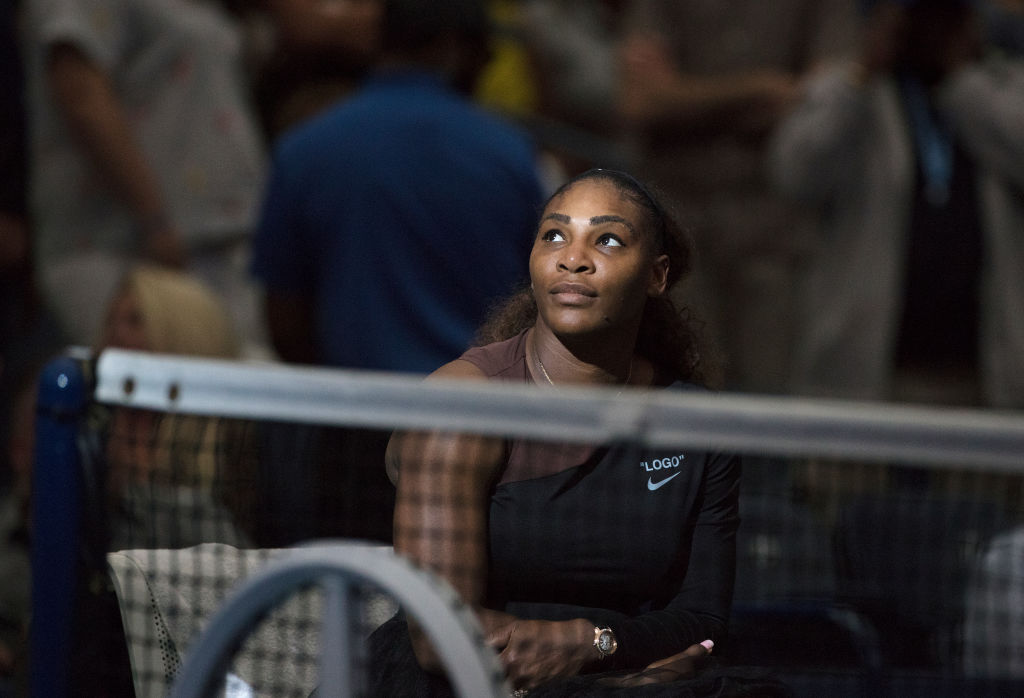 This was the second year in a row where both women in the singles final of the U.S. Open were Black. Last year's match was between Sloane Stephens and Madison Keys. Both of those women, like Osaka, are in their 20s and have said that, as children, they were inspired by Serena and her sister Venus.
I'm a similar age as Stephens, Keys, and Osaka. And as a Black girl from a tennis-obsessed family, I also grew up watching and adoring the Williams sisters—unaware of the oppressively white history of the sport. It's undeniable that Serena and Venus inspired many young Black girls to pick up a tennis racquet, even changing the demographics of the sport.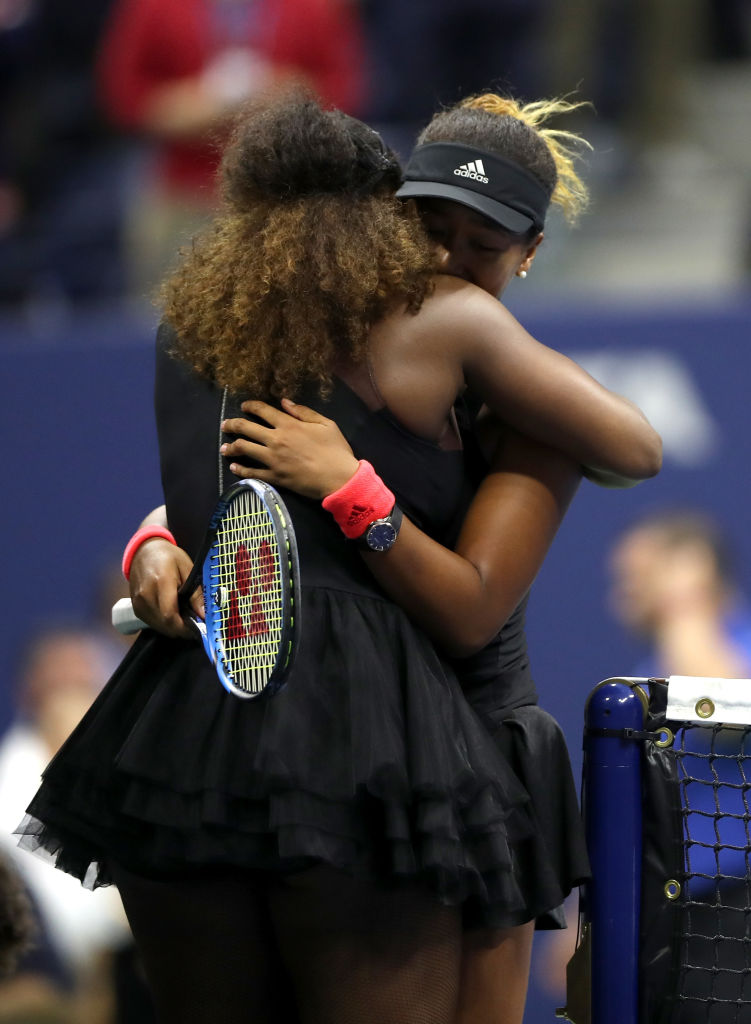 It speaks to the unparalleled staying power of Serena's career that she is now playing against the women she inspired 20 years ago.
This staying power reflects not only how long she has remained at the top of her game as an athlete, but also how she has managed to thrive in a world that has been consistently hostile towards her. We watched Serena as she became the top player in what was previously considered a "country club" sport. We watched her weather constant racism and sexism, from comments about her looks, to criticism about her clothing, to how she wasn't as feminine as her white counterparts, to being called "an animal." We then watched her continue to be triumphant on the court, breaking nearly every record there is.
Seeing this has, I feel, affected me on a cellular level, adjusting my posture, making me stand taller and more self-assured. It was rarely a question of "if" Serena would win, just "when" and "by how much."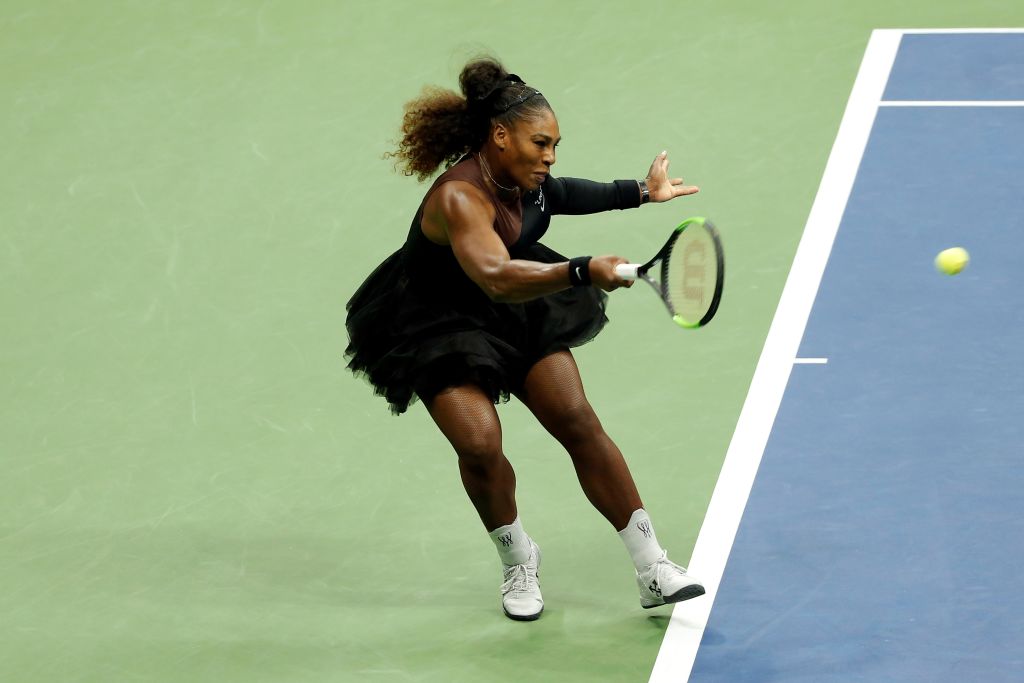 Representation is too shallow a word for what Serena means to me and to other Black girls. She's a blueprint for survival and excellence. And knowing what she's had to survive only makes it harder to hear the strain in her voice as she stood up to the umpires in this weekend's match. false
Naomi Osaka, a Haitian Japanese player, probably understands this strain better than most.
Though she has faced and will face different challenges than Serena, she's constantly been asked about how she reconciles her American, Haitian, and Japanese heritage, and a video recently surfaced of Chrissie Evert inexplicably bowing towards her after the trophy ceremony.
It's a shame—though not Serena's fault—that Naomi couldn't enjoy her moment because of the effects of the umpire's behavior. Serena is a fierce competitor, but it's clear that her anger during the match was directed at the umpire and referees—not at Osaka. When the crowd booed Osaka after she won the match, Serena stepped in to put her arm around her tearful opponent. Williams then told the crowd, "I just want to tell you guys that she played well and this is her first Grand Slam…Congratulations, Naomi—no more booing."
Naomi has never tried to hide her adoration for her lifelong idol, Serena Williams.
Days before the match, when asked if she had any words for her soon to be competitor, Osaka said only, "I love you!
While accepting her trophy, the overwhelmed first-time Grand Slam-winner said, "It was always my dream to play Serena in the U.S. Open finals, so I'm really glad that I was able to do that." When she was later asked about her moment of victory, Osaka said in a press conference, "When I step on the court, I'm not a Serena fan, I'm just a tennis player playing another tennis player. But when I hugged her at the net, I felt like a little kid again."
Many have discussed how the controversy surrounding the match overshadowed the brilliance of both athletes. But sadly, it has also overshadowed the fact that just a year before playing in the final this weekend, Serena gave birth and nearly died from medical complications.
Serena's athletic resiliency is unparalleled, and beyond that, her purpose is clear and focused.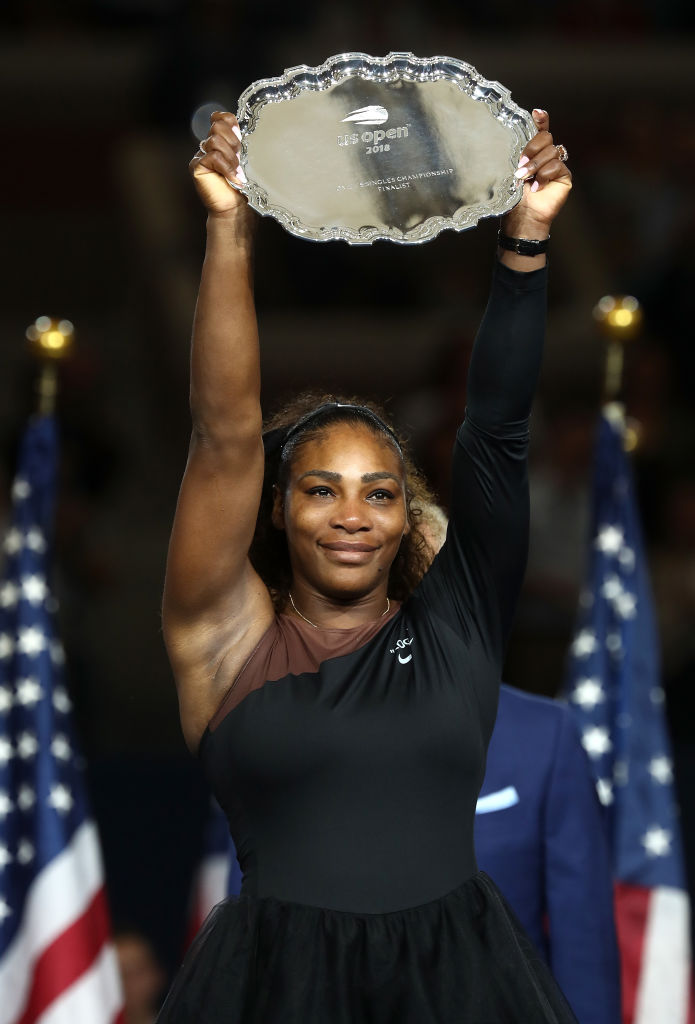 Thinly veiled racism and sexism in unflattering photos, racist illustrations, and headlines paint Serena's argument as an "outburst" or the "meltdown" of a "sore loser." They depict her as selfish and bratty, which is especially inaccurate considering that Serena has continuously expressed that she was not only standing up for herself.
In the press conference following the match, she powerfully stated, "The fact that I have to go through this is just an example for the next person that has emotions and [wants] to express themselves and [wants] to be a strong woman, and they're gonna be allowed to do that because of today. Maybe it didn't work out for me, but it's gonna work out for the next person.
Serena's career is far from over, but the U.S. Open final reminded us what her legacy has already done.
She won't be silenced or denied, and her ultimate goal is to make conditions better for future girls. But in many ways, she has accomplished this: She's inspired an incalculable number of Black girls, including Naomi Osaka, to follow in her excellent and morally righteous footsteps.