Serena Williams gave the sweetest Snapchat review of Meghan Markle's important new cookbook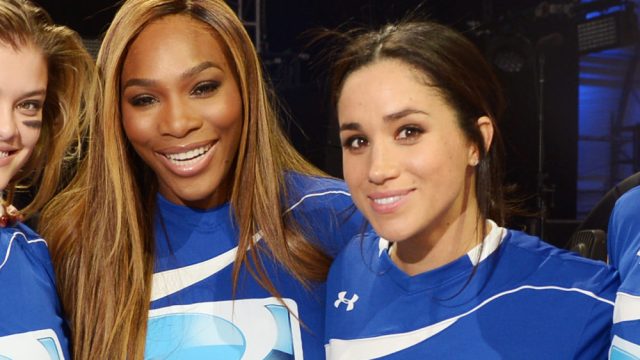 Earlier this week, Meghan Markle announced her first solo project as a royal—a community cookbook. The world is colloquially referring to it as "the Meghan Markle cookbook," but it's so much more than that: Meghan wrote the foreword and is throwing all her support behind Together: Our Community Cookbook, a charity anthology penned by survivors of the 2017 Grenfell Tower fire. The book is officially available today, and it already has one superfan: Serena Williams.
Williams got an advanced copy of the book and Snapchatted the insides along with a glowing review.
"This book is called Together: Our Community Cookbook that the Duchess of Sussex just put out today. It's already number one on Amazon and I just got my copy straight from Kensington Palace," the tennis star said on Snapchat.
"I couldn't be more proud of Meghan," she added. "I really encourage you all to grab this book, it has wonderful recipes of all women from all backgrounds coming together and just doing something and cooking. Oh, and it's for a good cause!"
Williams also gave the book a shoutout on Instagram, writing:
"I used to call you Meghan (and I still do) but dear Duchess of Sussex your first project Together a cookbook bringing women of all cultures together. I could not be more excited about it and proud of you. It's beautiful - diversity, inclusivity, coming together in grief or joy - there is just so much love."
As Williams stated above, this is for a good cause. All proceeds from the sale of Together will support the Hubb Community Kitchen, the communal cooking space formed by the survivors of the fire. You can buy a copy of the cookbook on Amazon.