Serena Williams revealed she had scary medical complications after her C-section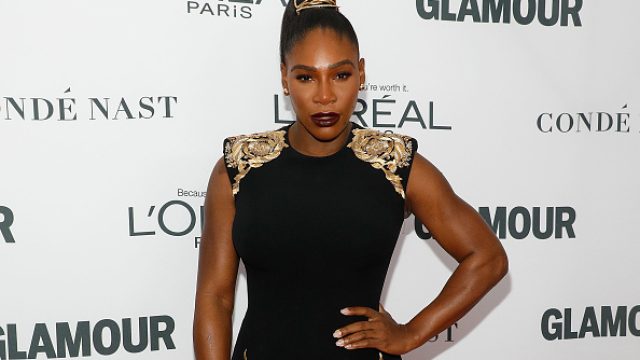 Serena Williams is a new mom. But while the tennis star is now safe and home with her adorable daughter, Alexis Olympia Ohanian Jr., she revealed that her post-birth experience involved serious medical complications.
Vogue featured Williams and her daughter on its February cover. And in the feature article, Williams told the magazine that her daughter had to be delivered by emergency C-section in September.While her baby was thankfully born healthy, Williams experienced dangerous complications.
As soon as her daughter was born, Williams suddenly found it hard to breathe. The athlete immediately suspected there were blood clots in her lungs; she had experienced them before and was taking medication to prevent them. Due to the surgery, she hadn't been able to take her medication that day.
Williams said she requested that a nurse perform a CT scan and provide her with an IV drip of Heparin (a blood-thinner), but the nurse ignored Williams, suggesting that the pain was confusing her. Instead, the medical professionals performed an ultrasound first, but when that revealed nothing, they went ahead with the CT scan and found several small clots that had settled in Williams' lungs.
But the clots weren't the end of Williams' complications. The coughing from the clots caused her C-section wounds to reopen, leading to several surgical procedures. Williams was discharged from the hospital after a week, but she spent her first six weeks of motherhood bed-bound.
Thankfully, this story has a happy ending. After her traumatic post-birth experience, Williams married her boyfriend Alexis Ohanian in a gorgeous ceremony. And now, the mom is fully recovered and has returned to her career on the tennis courts.
Everyone deserves to have doctors listen to them, so it's unacceptable that Williams' judgment about the blood clots was ignored. But we're relieved that she and baby Alexis Olympia are okay. We know that Williams will make an excellent mother and will continue to dominate the tennis court.