Serena Williams is engaged to Reddit co-founder Alexis Ohanian and we're so happy for them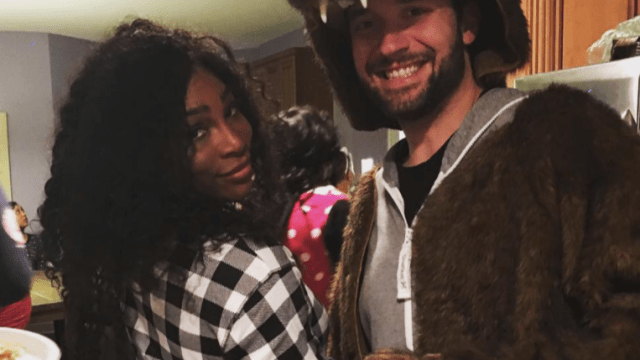 Love is in the air — Serena Williams and her boyfriend Alexis Ohanian are engaged and they announced it in the cutest way ever!
Alexis is the co-founder of the social news and discussion site Reddit, and the couple decided to use the social platform to tell the world their amazing news.
The tennis superstar posted a poem to her official Reddit account with an animated pic of her and Alexis as he proposed. Alexis announced the news on his Facebook account, linking to her poem, with a simple caption: "She said yes."
Welcome to engagement announcements in the 21st century, y'all!
The poem Serena posted totally isn't making us tear up RN or anything:
"And you made me the happiest man on the planet," Alexis replied on Reddit.
Okay, seriously…could they get ANY cuter?
Serena and Alexis have been dating for more than a year, after reportedly meeting at a lunch they both attended in 2015.
Serena obviously needs no introduction, but Alexis is a University of Virginia graduate best known for co-founding Reddit with Steve Huffman. He was recognized on Forbes' 30 under 30 list for two years in a row, and published a book in 2013 entitled Without Their Permission: How the 21st Century Will Be Made, Not Managed.
The Maryland native has been adorably supportive of his fiancee's career, congratulating her on Instagram after she won her seventh Wimbledon title and 22nd Grand Slam over the summer.
Other than that, their romance has been pretty low-key until now.
Serena created the sub-Reddit "isaidyes" so that other users could share stories about their own engagements on the website.
Congratulations to Serena and Alexis! We wish you both a ton of happiness.