Serena Williams talked about her friendship with Beyoncé and Jay Z and we are eternally envious
By now, all of us are thoroughly educated about the powerful friendship that exists between phenomenal and record breaking tennis champion, Serena Williams, and iconic and record breaking singer-performer, Beyoncé.
https://www.youtube.com/watch?v=QxsmWxxouIM?feature=oembed
From Serena's slayage in Bey's visual album, Lemonade, to Bey and Jay Z's constant presence at Serena's tennis matches — they are perhaps the most ***flawless clique of our time. (Also, remember this note Beyoncé wrote to Serena?)
In an interview with E! News about her fashion line, Serena Williams Signature Statement by HSN, the tennis goddess also discussed her friendship with the power couple that is Queen Bee and Jay Z.
Serena said:
"It's great to have Beyoncé and Jay Z supporting... It's always wonderful to see them at tennis, and it's always good when you can just rely on someone and know that they're always in your corner -- whether they are there or not. And that's kind of how it is with us."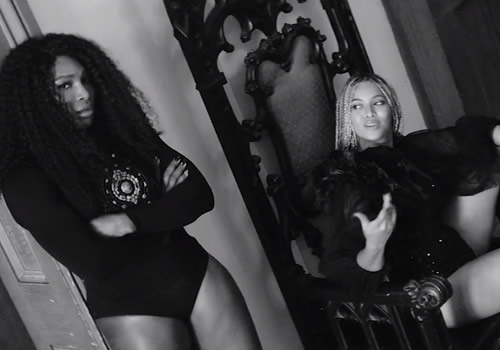 Ugh <3 <3 <3
While we will never stop wishing to be part of their ~squad~, we can aspire to be as supportive of friend's goals and achievements in our own friendships!!
#GirlPower