This video of Serena Williams complimenting a young fan—and the fan freaking out—will make you cry happy tears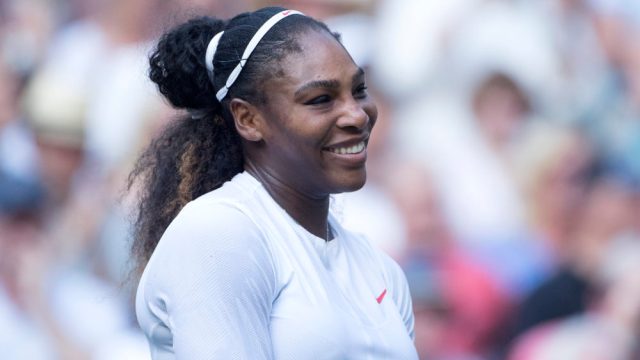 When it comes to women we admire, Serena Williams is definitely at the top of the list. Not only is Williams one of the best tennis players who's ever lived, but she's also a hardworking mom, an expert at shutting down sexism, and an all-around badass. She's strong and accomplished, and meeting her would essentially make our year (slash life). So we can 100% relate to one young girl's starstruck reaction when Williams gave her a compliment.
According to Fox5 NY, on August 20th, Williams gave a special talk to a group of young girls who participate in tennis clubs all across N.Y.C. The event, held at West Side Tennis Club in Queens, was partly intended to promote Williams' new line of tennis apparel, the Serena Williams "Queen" Collection.
And one video from the event, shared by Williams' husband, Alexis Ohanian, on August 21st to Instagram, has officially gone viral.
"This young lady's reaction is everything," Ohanian captioned the video, which has been viewed almost 75,000 times.
In the clip, Williams can be heard telling a young girl, "I love your 'S'" in reference to the girl's necklace.
"Thank you! I wear it just for you!" the fan exclaimed with a huge grin.
When Williams responded by saying the necklace was "so cute," the young girl couldn't contain her excitement.
Honestly, we'd react the exact same way if Serena Williams paid us a compliment.
This sweet interaction is yet another reason to love Williams, and we're so glad that this little girl got to meet her shero.