Serena Williams opened up about the kind of body-shaming we don't talk about enough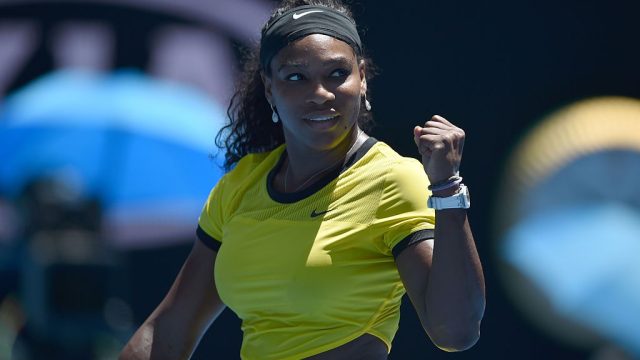 Body-shaming is never okay, and we're here to support the women and men who find themselves the victim of these verbal crimes. Women are body-shamed for breastfeeding. Others are body-shamed for wearing plus-sized clothes. Serena Williams says she was shamed for having a body that was athletic and strong.
Now a mother to an infant girl, Williams wrote an open letter to her own mom, thanking her for giving her the courage to stand tall in the face of criticism.
"Dear mom," Williams starts the letter. "You are one of the strongest women I know. I was looking at my daughter (OMG, yes, I have a daughter 😳) and she has my arms and legs! My exact same strong, muscular, powerful, sensational arms and body. I don't know how I would react if she has to go through what I've gone through since I was a 15 year old and even to this day. I've been called man because I appeared outwardly strong. It has been said that that I use drugs (No, I have always had far too much integrity to behave dishonestly in order to gain an advantage). It has been said I don't belong in Women's sports -- that I belong in Men's -- because I look stronger than many other women do. (No, I just work hard and I was born with this badass body and proud of it)."
When we look at Williams, we see a strong, confident woman who deserves to be at the top of her game. It's heartbreaking to learn that the things that make a woman unique, are the same things that are used against her. We see Williams' strength as her #1 asset, it's frustrating that someone would shame her with it.
"I am proud we were able to show them what some women look like," Williams continued. "We don't all look the same. We are curvy, strong, muscular, tall, small, just to name a few, and all the same: we are women and proud!"
Damn right!