Serena Williams says Andy Murray has always been an ally for women
Speaking out in support of her friend and fellow tennis player, Serena Williams praised Andy Murray for shutting down sexism, something the 35-year-old tennis champ says Murray has always done. It should be pretty obvious by now that Murray totally gets it, and Williams is here to let everyone that he has always supported female athletes, so in turn, we should all have his back as well.
During a Wimbledon press conference on Wednesday, Murray expertly dismissed a journalist's casual sexism after a loss to Sam Querrey. The reporter asked how he felt being the "first U.S. player to reach a major semi-final since 2009," which is totally false, since Serena, her sister, and other female tennis players have held this distinction. Murray quickly added in "MALE player," to correct the reporter. His swift response elicited a round of applause and appreciation from women who know all too well how it feels to have their accomplishments diminished — or in this case, completely unacknowledged — simply because they aren't men.
Williams — who most recently hit back against sexist comments from another tennis player — explained Murray's history of standing up for female athletes and women's rights in general, while expressing gratitude for his efforts.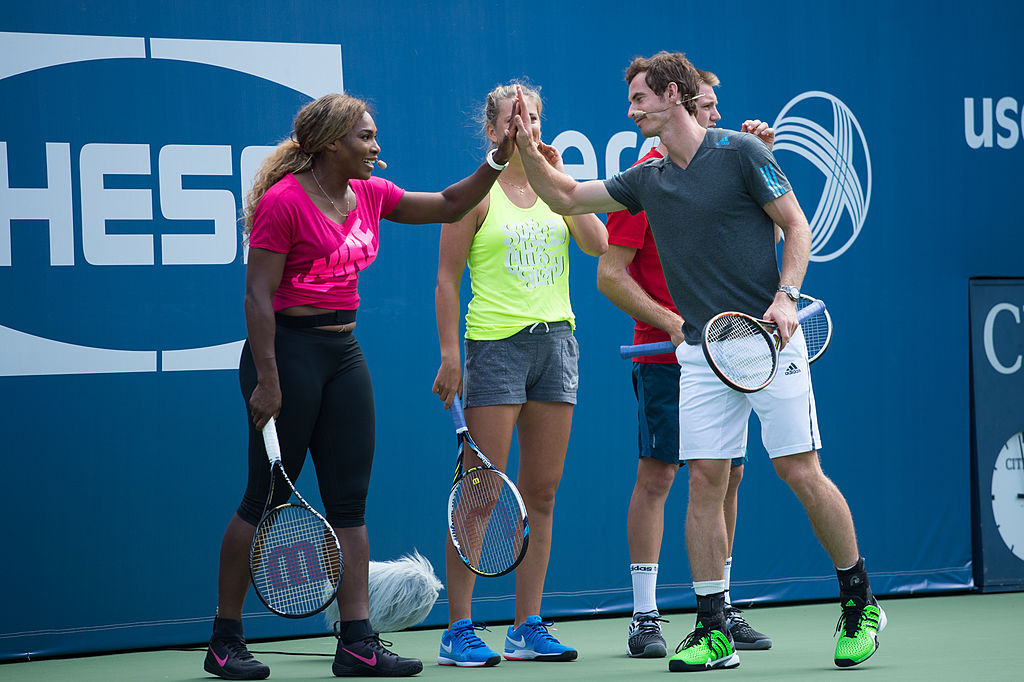 Of Murray constantly going to bat on behalf of women, Williams told ESPN's The Six:
"I don't think there's a woman player, and there shouldn't be a female athlete that is not totally supportive of Andy Murray," she revealed on The Six. "He has spoken up for women's issues and women's rights, especially in tennis, for forever. And he does it again, you know! That's who he is and one thing we love about him. He has such a wonderful mother who has been such a strong figure in his life and he's done so much for us on our tour. We love Andy Murray."
We couldn't have said it better, Serena! For anyone who doesn't know, Murray has a well-documented history of calling out sexist behavior. In 2015, he defended his decision to hire a female coach and has been a public advocate of female athletes receiving equal pay.
Obviously, he's totally deserving of this praise. Hopefully, athletes like Murray who fearlessly support women will bring about change that puts the focus back on the athletes' talent, where it belongs.