'Bachelor in Paradise' Winner Serena Pitt on How Season 8 Contestants Can Find Love
The Season 7 winner is sharing what life and love have been like after the final rose.
While The Bachelor franchise isn't exactly known for leading to long-term, successful relationships, season 7 winner of Bachelor in Paradise Serena Pitt is beating the odds.
The former publicist, who first appeared on season 25 of The Bachelor, may not have found true love that time around, but she finally got her rose on the show's spinoff. It was from none other than 36-year-old Joe Amabile, a fan favorite who had previously appeared on The Bachelorette. Oh, and PS, they might just be the world's cutest couple.
With Season 8 of Bachelor in Paradise premiering earlier this week on ABC, the bubbly beauty and fashion influencer spoke to HelloGiggles on behalf of Pantene's Pro-Vitamin formula, for which she is a spokesperson. While she primarily spends her time producing content for social media, she's also busy planning a destination wedding "somewhere neutral" for 2023, and adjusting to her new life cohabitating with Joe, who is a host on The Bachelor gossip-related podcast Clickbait.
Serena Pitt on Joe
After getting engaged in front of millions of viewers, Serena and Joe had a long-distance relationship for several months (24-year-old Pitt was in Toronto, Amabile was in Chicago), then moved in together this past summer in New York City. Amabile—who viewers came to know as "grocery store Joe"—has a produce business based in Chicago though; so Pitt says he travels back and forth.
Despite their 12-year age difference, when asked how their relationship changed after the cameras stopped rolling, Pitt says, it hasn't. "We just wanted to live our lives together and we've been able to do that really well," she tells us.
RELATED: 30 Best Zodiac Tattoo Ideas
The biggest adjustment? One particular bathroom habit of Joe's that really irks her. "One thing that really bugs me is he hangs his towel up over the shower rod, instead of the towel rack," she says, laughing. "I'm type-A and I would just rather him put it in the right spot," she jokes.
On Dating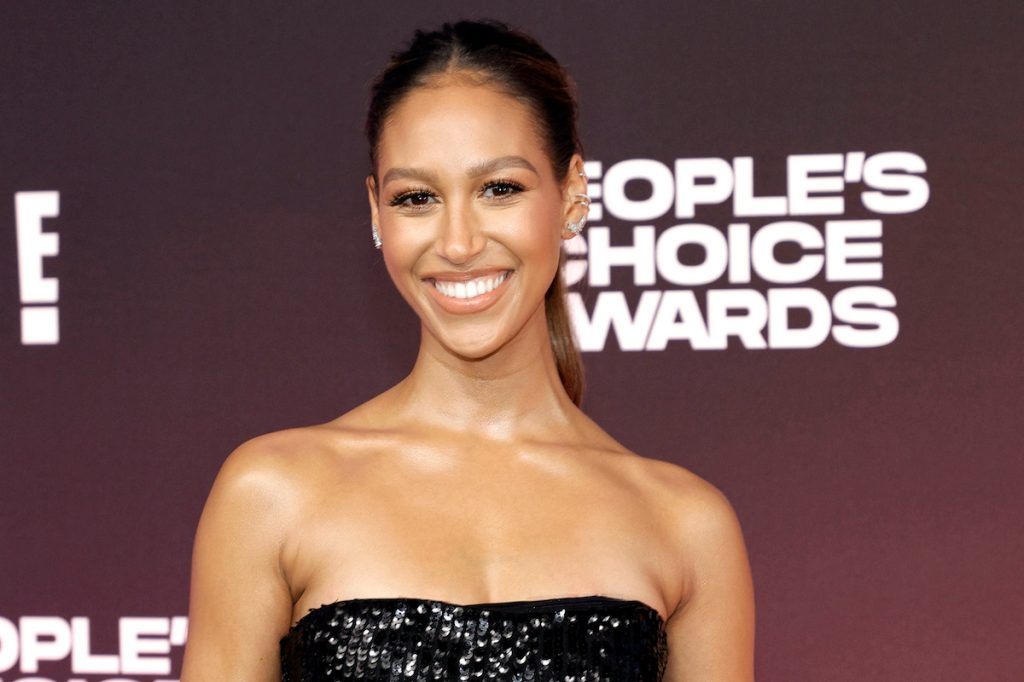 Her advice on weeding through all the frogs and finding your own Mr. Right? "Honestly, it sounds cheesy, but just be yourself. You have to show him that this is who I am, this is what I like, and don't try to change yourself or be someone else," she advises.
Pitt jokes that her relationship works because they both love food. They also both can't wait to expand their family with kids.
Jené Luciani Sena is an accredited journalist and internationally-renowned bestselling author, regularly seen on national TV outlets such as Access Daily, Today and Dr Oz. Touted as one of Woman's World Magazine's "Ultimate Experts," she's a TEDTalk speaker and a busy Mom of 4.
Read more