Run, don't walk, because the Sephora x Moschino collection is selling like hotcakes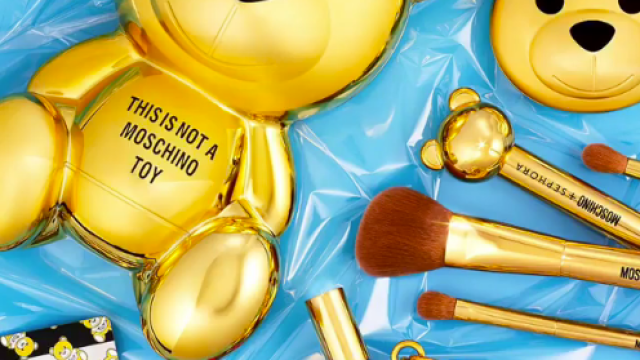 When news of a Sephora x Moschino makeup collection broke, we had a gut feeling two things were about to come true: first, that our wallets were about to be a ~lot~ lighter, and second, that the glitzy makeup collab wouldn't remain on shelves for long. Now, we're not saying we're clairvoyant or anything, but it seems that we were correct on both accounts.
Since dropping the line of Moschino bear-festooned palettes, brushes, and lip glosses dropped on August 11th, the viral makeup collection has been flying off the shelves like, well, hotcakes. That's just the Jeremy Scott way, after all. Because what's better than a line of makeup goodies that not only makes you feel beautiful (obvi), but also adds instant pizzazz to your makeup bag (and Instagram account)? We daresay nothing!
While this package-perfect makeup is not completely sold out just yet, it's ~dayum~ near close. So act fast, beauty buffs!
You can still snag the last three of these gorgeous items that aren't completely out-of-stock just yet: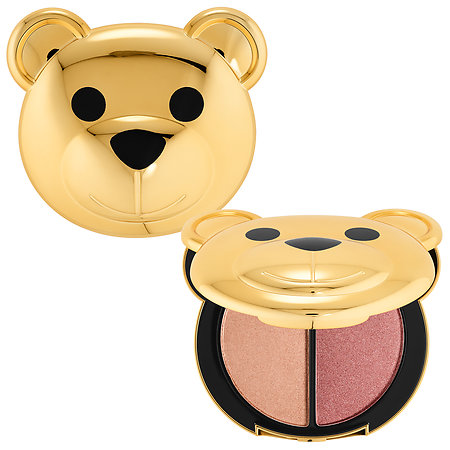 Now if you're still interested in shopping the entire collection, there's still hope. Because the complete Sephora x Moschino collection drops in select stores on August 24th.
Translation: you still have a fighting chance of scoring any of these must-have gems below:
But like we said, act fast and plan ahead. Because come August 24th, we don't expect these babies to stick around for long!