Sephora's Beauty Insider Program is expanding with more points and bigger product rewards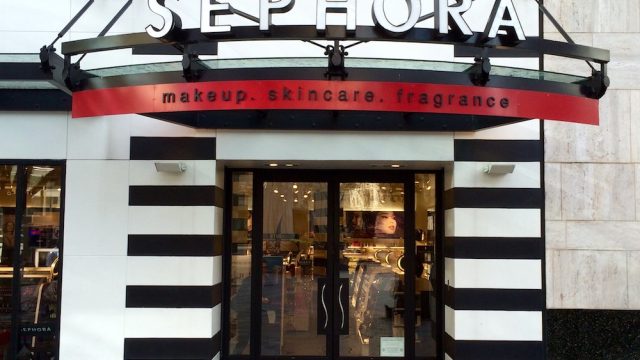 Beauty lovers, listen up. Sephora is about to be dangerous…for your wallet. The retailer is upgrading its Beauty Insider Program with bigger and better options. And even though we didn't need an excuse to shop at Sephora, at least this program update gives us a solid reason.
If you aren't familiar with Sephora's program, it features three tiers—Insider, VIB, and Rouge. People are automatically Insiders when they sign up, while VIB members need to spend at least $350 a year, and Rouge members have to spend $1000 or more.
Each tier offers different rewards, but with Sephora's new changes, it's going to be better for everyone, no matter if you're an Insider or Rouge member. Allure, who got the exclusive, reports that the new Beauty Insider Program changes will take effect on August 14th.
Here's the lowdown on Sephora's updated Beauty Insider Program, according to Allure.
When it comes to the points system, VIB and Rouge members will get even more points for every dollar spent. VIB members will earn 1.25 points while Rouge members will earn 1.5. The points for Insiders will stay the same—they get one point for every dollar spent.
The most exciting news has to be the updated Rewards Bazaar program. If you aren't familiar with the system, when you accumulate enough points, you can use them to receive exclusive products on Sephora. Some of the rewards include sample skin care items from luxury brands to popular lipsticks to hair items, etc.
But with the retailer's new upgrade, people can now have five times as many rewards at the 750+ level. VIB and Rouge members will have the choice to redeem their points for two to three full-size products a month. There's going to be a lot more options to pick from, too. Even better? Rouge members will have the option to redeem 2500 points for a $100 Rouge Reward (this means you can use it to buy your fave products at Sephora).
The birthday gift option will get an upgrade, too. Even though all members (Insider, VIB, and Rouge) receive a gift during their birthday month, VIB and Rouge members can decide if they want their gift or an extra 250 points. Decisions, decisions.
The retailer will also make it easier for people to keep track of their points and rewards with simplified profiles. Basically, your shopping experience will be a lot better.