Sephora released *this* Too Faced product early from the new Peaches and Cream collection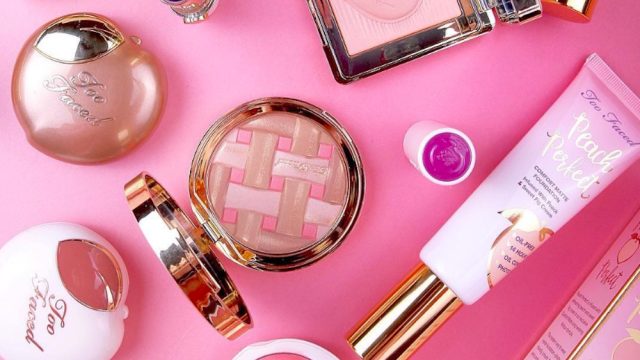 We are mere days away from the highly-anticipated release of Too Faced's Peaches and Cream collection, and for those of us who have been drooling over these stunning products for literally months, we can't get them in our clutches soon enough. Sephora understands our desperation because they've released the Sweetie Pie Radiant Matte Bronzer early for a few lucky super-fans.
The entire Peaches and Cream collection have been but a dream for what feels like an eternity, and we can hardly believe that we'll be able to try the entire line so incredibly soon.
Isn't it gorgeous? It'll be available early for today only, the 28th. Tomorrow, Too Faced will launch another product for early access.
The official launch date of the entire Too Faced Peaches and Cream collection is August 31st. This collection will be exclusive to Sephora, and we can't think of a better way to rack up those Beauty Insider points than with these goodies.
The Too Faced Sweetie Pie Radiant Matte Bronzer is the perfect blend of blush, bronzer, and highlighter.
It includes four shades: Candied Peach, a pink; Caramelized Peach, a light brown; Golden Peach, a medium brown; and Bronzed Peach, a dark brown.
These shades blend beautifully and give your skin a soft, luminous glow. The shades are universally flattering on all skin tones and give you that highly coveted perfect, even complexion.
If you've got early access, don't delay! Pick up one of these beautiful bronzers today before the rest of us can get our greedy little hands on them. Knowing Too Faced's product quality, these are going to be sheer perfection.