A child destroyed over $1,000 worth of makeup at Sephora, and the photo is cringe-worthy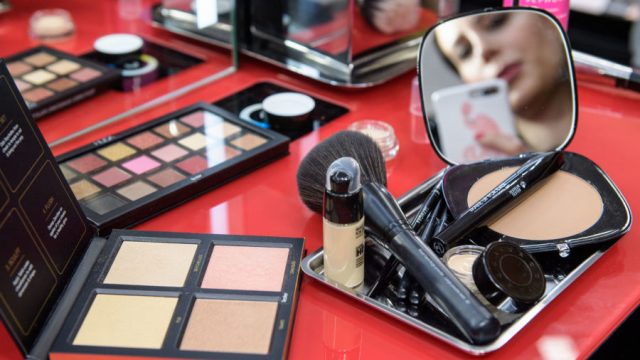 Makeup lovers, this is a tough one. A makeup artist took to Facebook to post a photo of a destroyed Sephora makeup display, and she estimated the damage at $1,300.
Brittney Nelson went into a Sephora store in Augusta, Georgia over the weekend and was shocked to find someone had destroyed an entire display of Make Up For Ever eyeshadows, and believes it was a "small child" who was in the store with his or her mother at the time.
Nelson, who admits she did not see the child destroying the makeup firsthand, told INSIDER that she saw a mom and child "hustling out of there," adding,
"The glittery footprints helped us decipher it was a tiny human."
She also praised the Sephora employees for how they handled the situation, saying, "In no time flat they calmed down their panic-mode faces, brought out a cart, whisked away that display, cleaned up the remainder and the floor."
Here's a photo of the damage.
*WARNING: NOT FOR THE MAKEUP-LOVING FAINT OF HEART*
https://www.facebook.com/plugins/post.php?href=https%3A%2F%2Fwww.facebook.com%2Fextraordinarylifemua%2Fposts%2F518496961851267&width=500
Nelson has since received flak for suggesting that parents keep their children at home when shopping for makeup, and while we shouldn't judge any parent for bringing their child with them while running errands (because um, it's kind of necessary), we're also admittedly cringing at the damage done to these beautiful palettes.
Sephora has not commented on the incident, which is probably for the best. R.I.P. Make Up For Ever eyeshadow…always in our hearts and memories.