Sephora's massive #LipStories collection is like Instagram Stories-meets-makeup
Lipstick lovers carefully curate their collections in an effort to capture the essence of their style and mood on any given day. The more choices we have, the better — which is why we're thrilled to see that Sephora's massive #Lipstories Lipstick Collection just launched.
The collection features 40 long-lasting lipsticks in a brand new formula with three different finishes: cream, matte, and metal. So whether you like classic shades like bright reds and nudes or like to amp up the drama with electric, vibrant shades like blues and purples, this collection has it all.
The #Lipstories collection will also feature 10 "mini-stories" that highlight four lipstick shades by tying them to a special place or experience that can inspire you to create new looks and to share your own story. For example, the Brunch Days story includes lipstick shades that are brunch-themed, that match your brunch meals, or that will look perfect on a brunch date. It's like Instagram Stories-meets-makeup!
In an effort to infuse a story and memory into the collection, the packaging also features an image of a place, experience, or object that brings it to life. This collection is all about celebrating your most magical memories and favorite adventures, and Sephora definitely wants you to join in on the fun.
The Sephora Collection #Lipstories Lipstick Collection is now available for $8, each.
The biggest question we have is how will we be able to decide which lipsticks to make our own? There are so many beautiful shades that it will be hard to just pick one. But to help you out, here are a few of our faves from the new collection.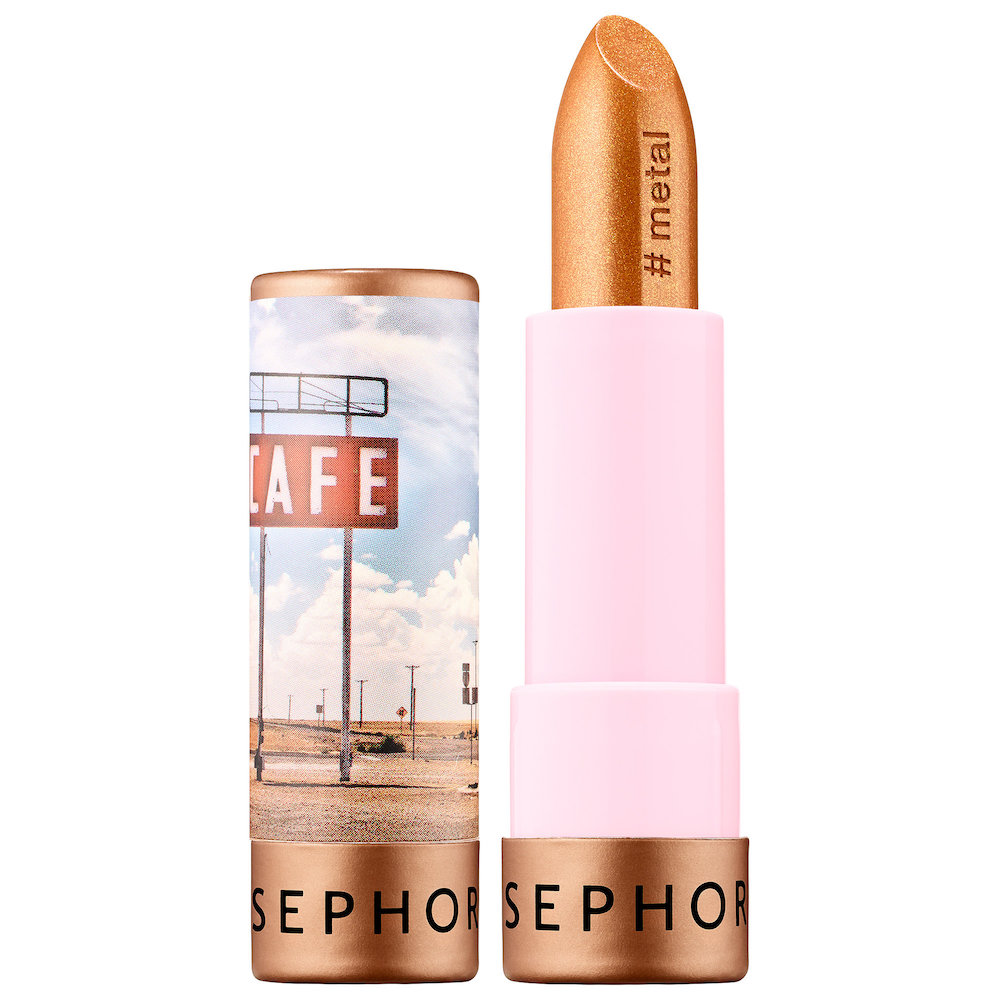 Which one do you have your eye on?
Head on over to Sephora and scoop up your fave. From the eclectic finishes to the delightful packaging and stunning shade range, you can't go wrong.