Cancel all your weekend plans, because Sephora just launched a Reddit-style community for beauty junkies
Whether you're a hardcore junkie or a total noob, there's a place for you in beauty mecca Sephora's world. Sephora recently launched a Reddit-style community for Beauty Insiders, i.e. their most devoted fans, and we're pretty much planning to hang out there all weekend.
As an exclusive perk for members of the brand's rewards program, you can visit the Beauty Insider Community and ask any makeup, beauty, hair, or skin care question you can think of.
Want to know about the latest products Sephora is carrying? Need recs on the best type of acne spot treatments? Now, finally, there is one place to go and have all your questions answered! As of right now, there are 40 boards with over 1,000 active users. So grab some popcorn and dive right in!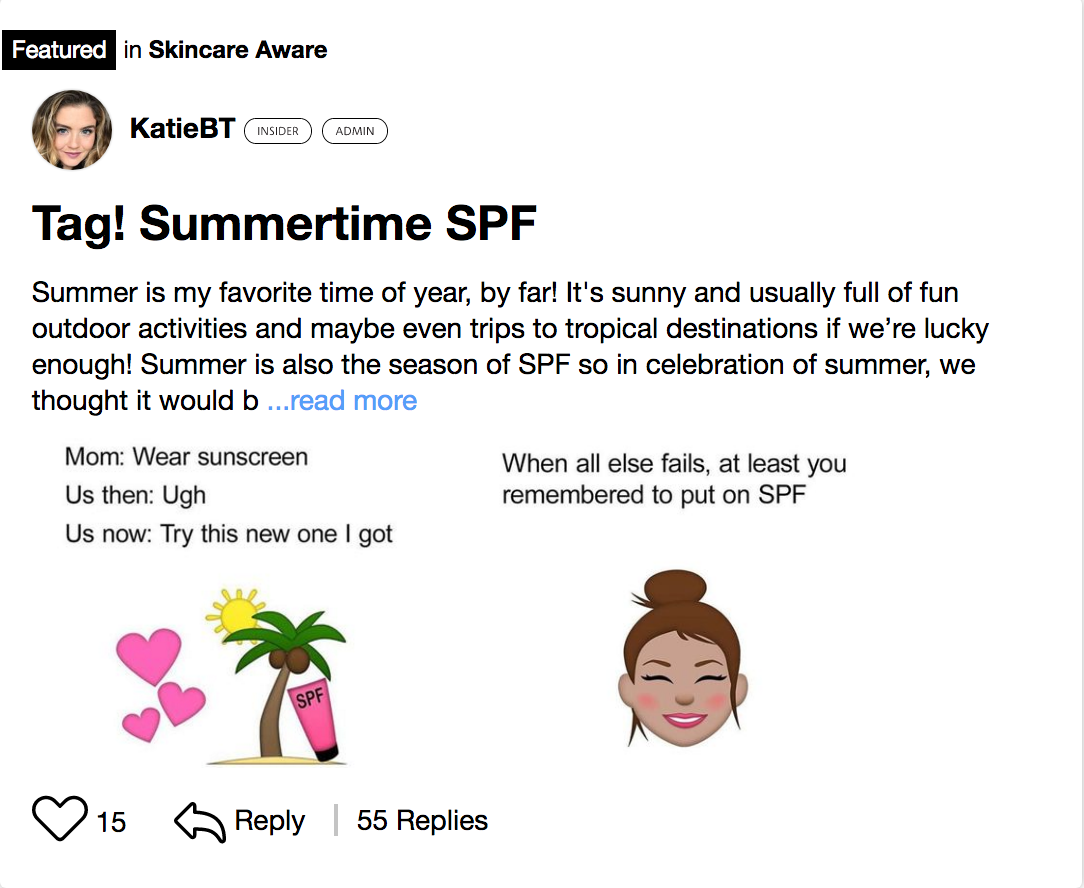 Here's the deal: The Beauty Insider Community is like an online Disney World for beauty. In addition to the boards where you can ask any kind of question you may have of fellow beauty junkies, there's a multimedia portion, too! Not only can you post your wish lists and shopping hauls, you can also post makeup tutorials. In the "Gallery," users can upload pictures of their makeup looks and create a step-by-step tutorial. Then, they can link to each specific product they used on the Sephora website. If you ever dreamed of having a YouTube channel, this is a good way to start!
Another great feature is the conversation boards. People can get pressing questions answered ASAP, like "How do I get perfectly winged eyeliner?". While there are already a bunch of awesome features, more are coming, including real-time conversations on product pages. There, you'll be able to get recommendations before you click "add to cart." Imagine how many fewer returns will happen as a result.
As of right now, the Beauty Insider Community is only for Beauty Insiders, but it is actually quite easy to sign up! Best of all, it doesn't cost anything you join. Think about all the perks. So much beauty, so little time.