Sephora's Barbie makeup collection just landed, but there's one major catch for U.S. residents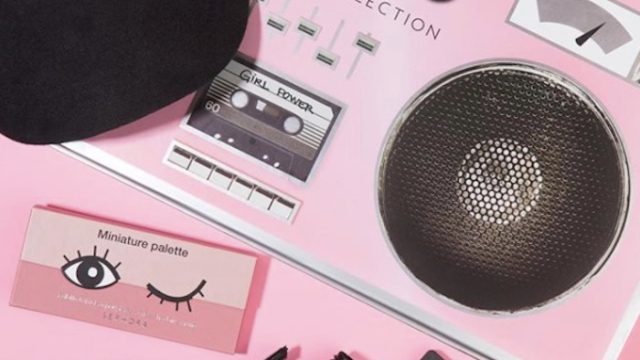 If it feels like you've been seeing Barbie in the news quite a bit lately, you're not wrong — the Barbie x Wrinkle in Time dolls are an absolute dream, and the announcement that they'll be making Barbie dolls of real women in history has stirred up a decent amount of controversy. Meanwhile, in beauty news, Barbie is collaborating with Sephora on a makeup collection full of nostalgic yet totally modern products.
In a heartbreaking twist for those of us who are stateside, this Sephora x Barbie makeup collection is only going to be available in Europe. Maybe if we collectively wish for Sephora to bring the Barbie collab to the U.S., it will happen.
This isn't Barbie's first beauty collaboration. MAC Cosmetics released a Barbie collection in 2007, and in 2016, there was a Walgreens collection as well. Most recently, Barbie did a bath bomb collection with Fragrant Jewels, so she's no stranger to the beauty world. Which makes sense, considering she's been a beauty icon since her inception, for better or worse.
The makeup collaboration between Sephora and Barbie is swoon-worthy.
It seems we can't blink without seeing a new beauty collab popping up, and Barbie was smart to jump on the bandwagon. The collection comes in a pretty pink boom box and features a sweet Barbie-themed array of products.
It includes a black baseball cap emblazoned with the word Barbie on its iconic font, a mini eyeshadow palette, a mascara, and an eyeliner.
The limited-edition Sephora and Barbie collection may not actually be out of reach, though.
The Sephora Collection Outrageous Length Mascara ($12) and Stylographic Felt Liner ($14) are available in the U.S., so you can buy those anytime, though sadly without the Barbie boom box.
The eyeshadow palette is available in three different shades: the silver Nougat Shades Collection, pink Donut Shades Collection, and brown Cookies Shades Collection.
If you're lucky enough to be in Europe, head on over to Sephora and snag a set before they run out.