13 tell-tale signs Sephora is your significant other
Because who needs a boyfriend or girlfriend when you have Sephora? Here are some signs you don't need any other love beside the endless love you get from this heavenly makeup shop.
1. Sephora knows how to be there for a girl or guy. Your Sephora package somehow always shows up when you need it MOST.
2. You spend days daydreaming about the perfect shade of NARS lipstick and imagining your future together. You look at your lips and fantasize what they would look like in shades of "Annabella" or "Janet."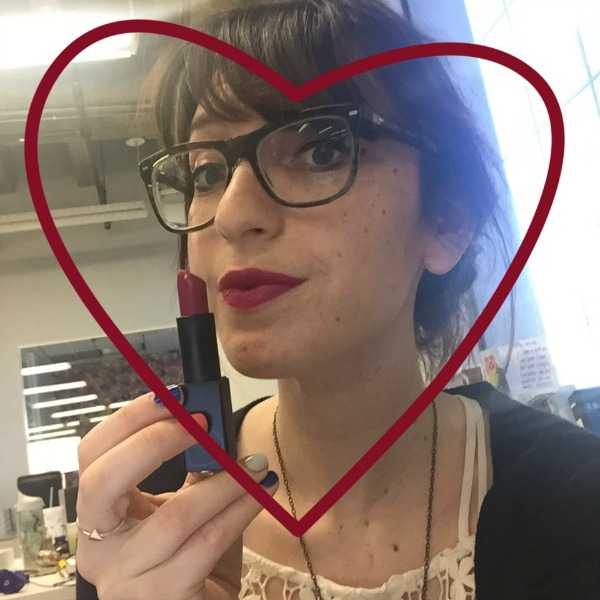 3. Sephora distracts you from work in the most wonderful way. You have at least five Sephora tabs open at all times at work!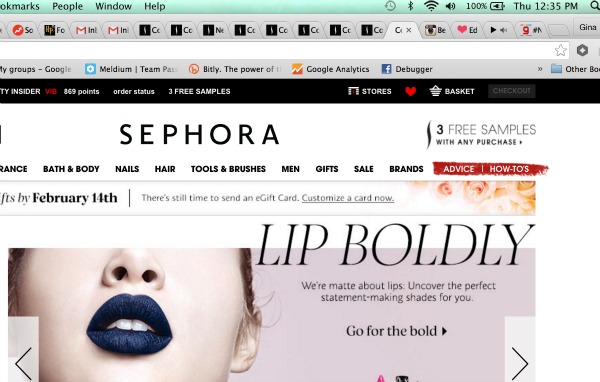 4. Sephora knows how to make you feel special. All you have to do is just visit a store and ask the sales associate to help you pick out the *perfect* CC cream (or whatever it is you need), and you know you will feel instantly pampered and loved.
5. Sometimes, Sephora screws up. Even when one of the Sephora make-up artists totally chooses the wrong eyeshadow color, you forgive them because you know their intentions came from a good place and everyone makes mistakes.
6. Sephora never forgets your birthday.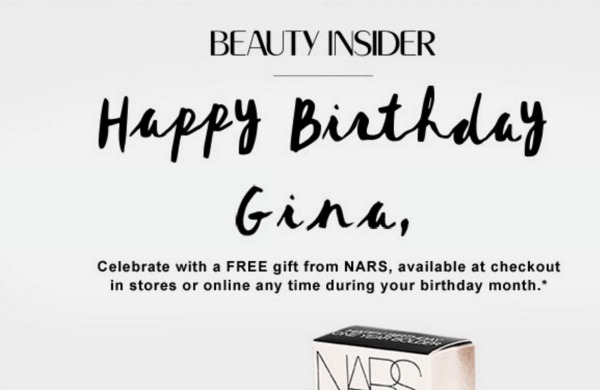 7. And also never forgets to give you a birthday present, because Sephora is good like that.
8. The way Sephora smells (Marc Jacobs perfume + a touch of rubbing alcohol + new plastic) makes your heart a-flutter. You wish you could make it into a t-shirt and sleep with it at night (only sometimes, okay??).
9. Sephora always offers something new and exciting (like Urban Decay's Spectrum Palette, swoon) to your relationship. Sephora is game for just about ANYTHING.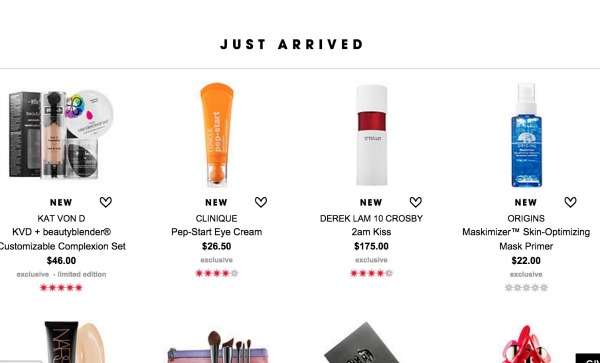 10. Sephora can read your mind. Like, Sephora knows that you can't ALWAYS afford to go on mad shopping sprees, so they make sure their sales are pretty bomb. Like, a set of three Jin Soon polishes for $18 bomb.
11. Sephora is not a slob. Sephora's stores are almost always immaculate and put together, so messiness or poor decor will never be a deal-breaker.
12. Even if you spend a *little* too much on new makeup, Sephora makes it up to you by giving you three free samples with your order! Because Sephora is gracious.
13. And if you spend enough cash money, you get mini-tubes of fancy-ass makeup you weren't even thinking about buying. Because Sephora is THOUGHTFUL. Sephora, will you marry me?