Sephora has a GREAT new shopping system for those of us with curly hair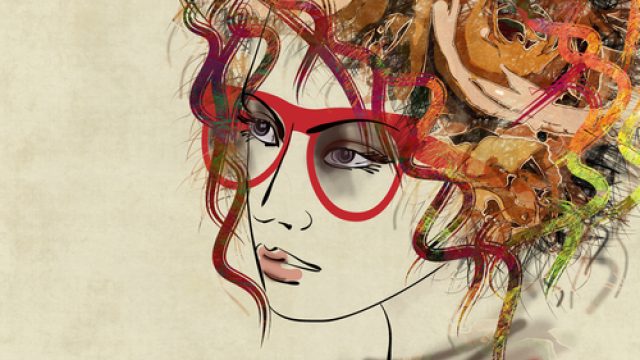 It wasn't that long ago that curly-haired women of all races were in the closet, so to speak, hiding their natural ringlets with hot irons and straightening agents. But now, learning to love your natural hair is really becoming a thing — and lo-and-behold your favorite retailers are listening.
This month, Sephora announced that they're officially launching an initiative in support of women with curly hair, whether it's luscious waves or soft, tight curls.
Through mid-June, curly-haired ladies are invited to check out a special web feature where they can find the best products for their hair.
Options include wavy (2A, 2B, 2C), curly (3A and 3B), coily (3C and 4A), or tightly coiled (4A, 4B, 4C), and from there users can get great recommendations for everything from hair masks to sulfate-free shampoos, detanglers, and specialty products from Bumble & Bumble and Sundial Brands. What's more, Sephora has put together video tutorials from curly-hair experts for women just now learning how to not only deal with, but ultimately love, their curly locks.
"Every curl is unique, which usually means [the customer] needs to try and try again to find the right regimen and product cocktail that works," Jessica Perez, Sephora's director of hair merchandising, told Refinery29. "It was…important for Sephora to offer our clients a space where they could find the best advice all in one place, to demystify finding the right products for every curly client's needs."
Check out Sephora's curly-hair guide here and free your own curls if you've got them!