This is the Sephora carried makeup brand that even Olympians swear by
In the heat of the summer it can be frustrating to apply makeup just to have it all sweat off a few hours later. Many of us opt for lighter-coverage foundation because there's no point spending the big dollars and all that time in the morning just to have it all run off before lunchtime. But sometimes we want to live our life and that calls for full-coverage.
https://www.instagram.com/p/BI72YaUjNR0
That's why when millions of people watched U.S. swimmers Anita Alvarez, 19, and Mariya Koroleva, 26, rock their incredible synchronized swimming routine in Rio and didn't even smudge their makeup despite their powerhouse moves, people had questions and wanted answers.
Mainly, how to do make that routine look so effortless, and oh yeah, where can we get makeup that has the same staying power?!
Makeup in synchronized swimming is just as important as the costumes — it helps tell the story behind their moves and brings together the athletics and showmanship, just as any performance in the arts does.
But of course, the one major difference being they're constantly going in and out of the water so the athletes are constantly on the hunt for makeup that can hold and DIY tricks to make it last.
"We have a lot of makeup on in the water," Alvarez said in an interview with Vogue. "You're swimming far from the judges and the audience, so you have to put on a lot to help your features show from far away."
So, what are their secrets?
"We use a lot of Make Up For Ever: Its foundation and mascara, and it also has a cream eyeshadow that's already waterproof," revealed Alvarez. "One of the competitions we go to is in Paris, where they sell all the makeup for really discounted prices. We stock up on all our makeup in Paris."
Can someone book us a flight to Paris? Thanks.
https://www.instagram.com/p/BIcsb9oj5uD
"There's a liquid called Aqua Seal that you can add to any eyeshadow, and it'll make it waterproof. We use it with MAC eyeshadows, which have great colors," she added.
We need all of that, STAT.
Once they have their makeup set in place, the athletes are ready to tackle the pool and go for the gold. "You have to be able to do everything [as a synchronized swimmer]," Koroleva said to Vogue. "You have to be flexible, but you have to be strong, and then in the water, you have to be able to move fast and sharp, but be graceful."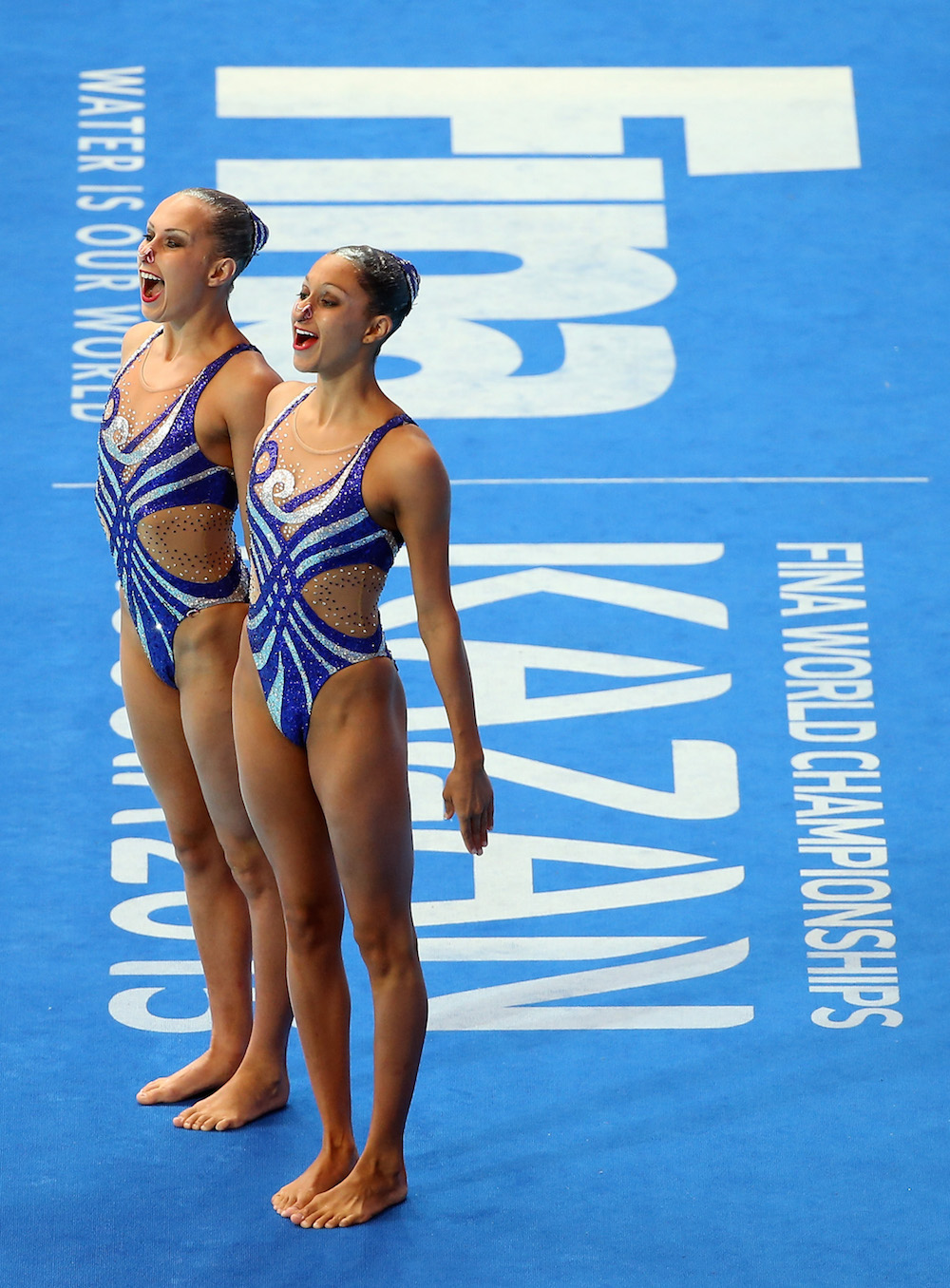 Clearly, makeup should be the last thing to have to worry about!