This favorite Sephora-carried brand is coming out with stunning highlighter powders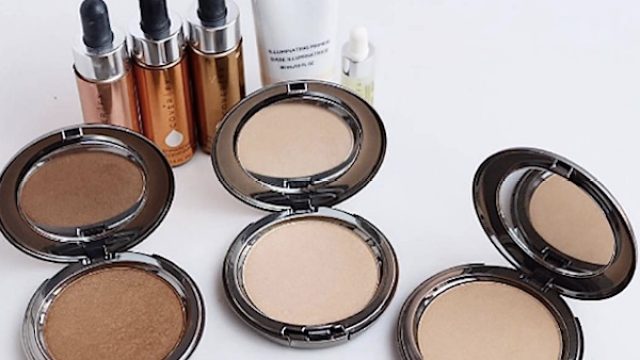 Cover FX is known for their beautiful, highly-pigmented color drops; it's sort of their claim to fame. Mix a few drops with your favorite moisturizer and BAM — instant custom BB cream. Add a few more drops for more coverage and it's actually a pretty brilliant idea. If your desired level of coverage varies from day to day, these drops are for you.
Plus, Makeup Shayla uses this brand so uhhh, 'nuff said.
Cover FX's highlighter drops are pretty cool too. If you're all about a serious glow, it doesn't get much better than this…
The only downside is that woking with the drops takes some getting used to and there's a bit of a learning curve. More pigment means more product which means a few more "OMG I put on way too much highlighter, now I have to start all over again," moments.
If you prefer your highlighter served as a powder then you're in luck. Cover FX is relaunching their Illuminating Finish Powder, renaming it the Perfect Light Highlighting Powder.
https://www.instagram.com/p/BKtwom3gAnC
The new formulation is talc-free, creamier, and brighter. Who doesn't want that?
https://www.instagram.com/p/BKuKVJ-gxmb
You can even layer them over the drops if you're about that life. The Perfect Light Highlighting Powder comes in three shades — Sunlight, a gorgeous gold; Candlelight, a bronze; and Moonlight, a pearlescent shade.
https://www.instagram.com/p/BKrqXdwAp9K
They'll retail for $34 and be available October 3rd at CoverFX.com, Dermstore.com, and Sephora.com. Can't wait!