Sephora is launching free in-store makeup classes for the trans community
As part of a social impact initiative, Sephora is launching complimentary makeup and skin care classes for members of the trans community.
Starting in June, Sephora's Classes for Confidence program will include the course "Bold Beauty for the Transgender Community." The Classes for Confidence program is a series of workshops with the purpose of inspiring fearlessness in individuals facing life transitions.
The classes are geared toward transgender or non-binary folks and are led by transgender Sephora Beauty Advisors who have intimate knowledge of the beauty challenges trans people face. Clients of all gender expressions, friends, families, and allies are welcome to attend.
Sessions run 90 minutes and include customized personal skin care regimens and product recommendations. The course covers application techniques, color and texture correction, and foundation matching. Beauty Advisors will employ the Sephora's Color IQ system, to scan the skin and find each client's perfect shade and type of foundation.
Students will learn correct application techniques.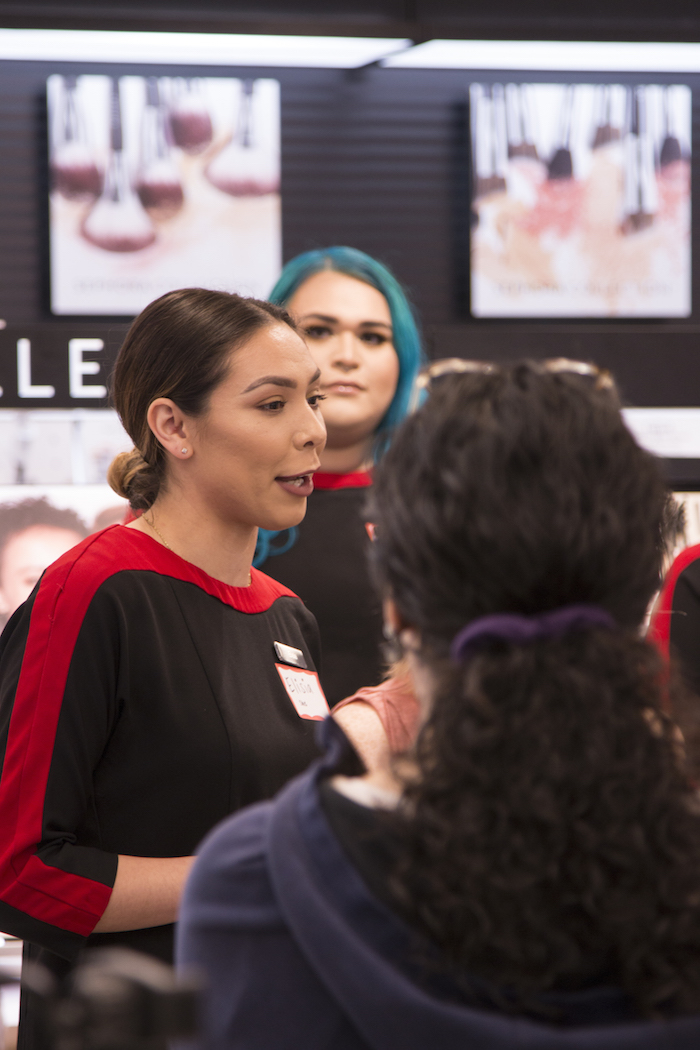 Classes will be available at participating stores nationwide. For those who can't attend in person, how-to video tutorials will be available to watch via the Sephora Stands YouTube channel.
In a press release sent to HelloGiggles, Corrie Conrad, the Head of Social Impact and Sustainability for Sephora, said:
"Sephora Stands is dedicated to supporting diversity and inclusion in all of its social impact programming. We stand with all members of the LGBTQA community and are committed to providing these individuals with the tools they want to feel confident and beautiful every single day. At Sephora, we believe beauty is yours to define, and ours to celebrate. We are honored to be a beacon of support and part of each beauty journey through our new class offering."
Class is in session.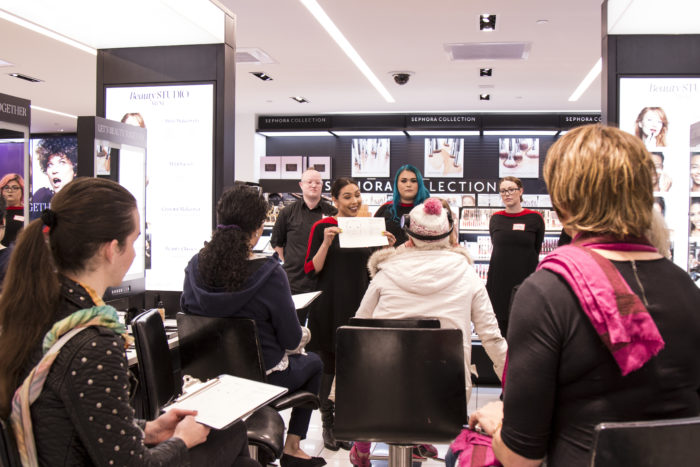 Many instructors have experienced their own gender journeys.
Beauty Advisors doing what they do best.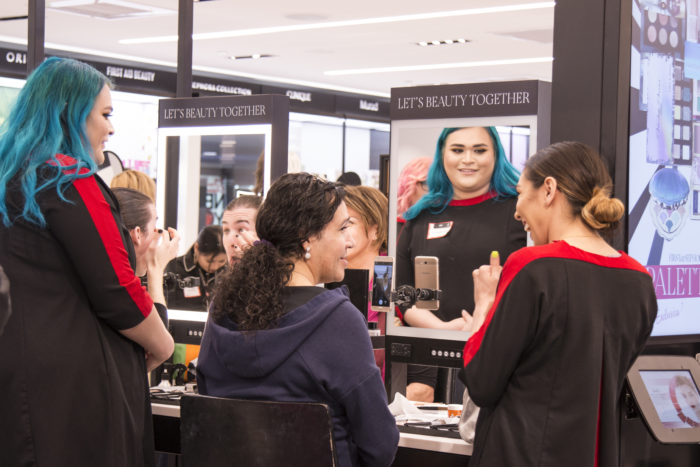 Beauty is fun!
Personalized instruction.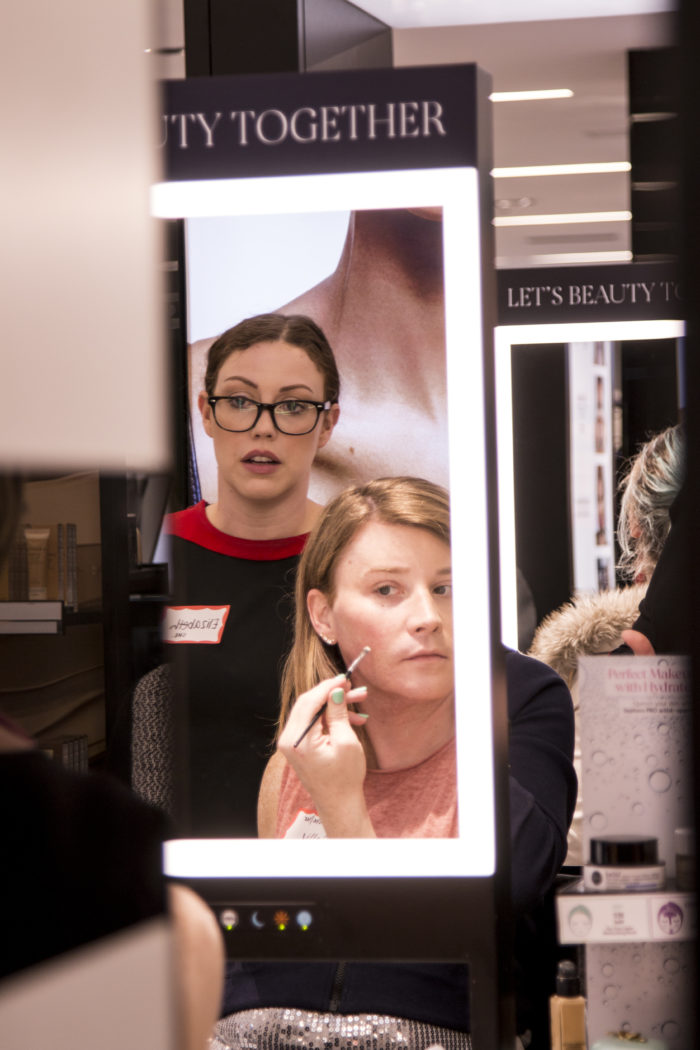 You don't have to go it alone.
A hands-on experience.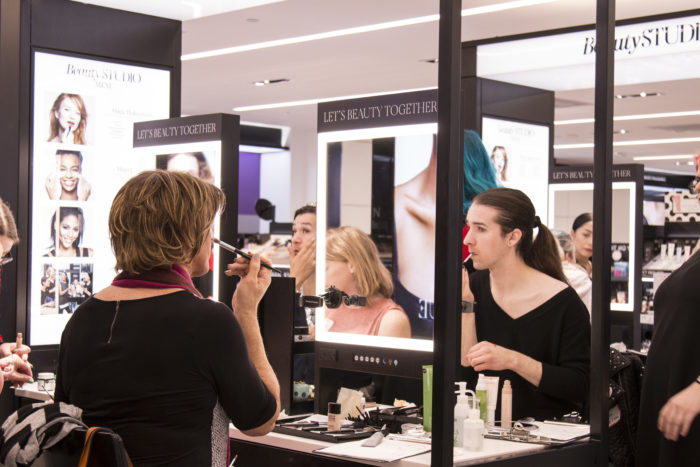 According to Sephora, 78% of Classes for Confidence attendees report an increase in self confidence after taking a class.
Confidence is beautiful.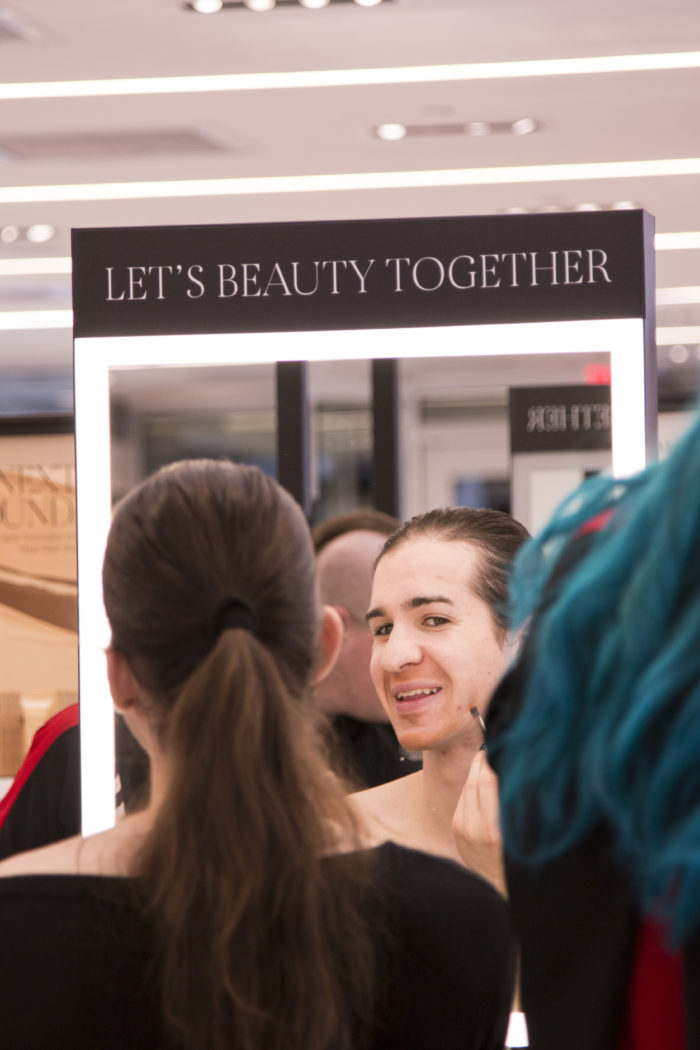 Classes start June 2018 in Sephora stores across the country and will be available on the Sephora Stands YouTube Channel. See Sephora.com for more info.