If you have sensitive skin, this is what dermatologists think you should know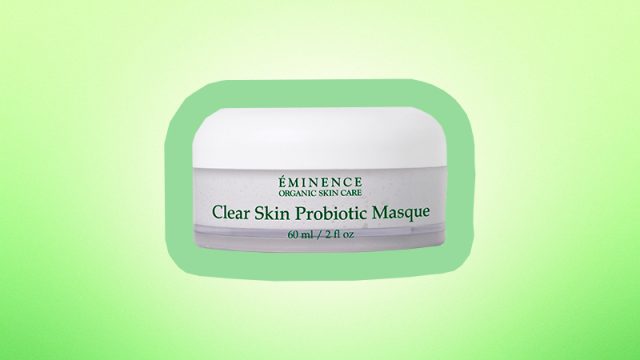 There's no rest for people with sensitive skin. Ever vigilant, they have to remain on guard for irritants that send skin into a dry, itchy, or inflamed state. And unfortunately, the winter season makes it even worse. Why? "The reason is that in the winter, there is less humidity in the air, which causes moisture to be pulled out of the skin," says Dr. Shari Marchbein, a board-certified dermatologist based in New York City. "Couple this with taking long hot showers and not moisturizing our skin properly, and it's a setup for dry, uncomfortable skin."
Beyond environmental factors, another culprit causing sensitive skin is ingredients in the products we use. It's ugly but true: "Formaldehyde is used in products such as cosmetics and lotions and can cause an allergic reaction in the skin especially in those with sensitive skin," says Dr. Debra Jaliman, a dermatologist and professor at Mount Sinai School of Medicine.
She points to fragrance as the number one cause of skin sensitivity and skin allergy, and advises her patients to steer clear of it, along with parabens and essential oils. Sulfates, alcohol, and harsh exfoliants are a no-no as well.
So where can people with sensitive skin find relief? There is an antidote, and it's simpler than you think—moisture. It's important to use products with ingredients that add hydration to the skin, while being gentle. Think shea butter, hyaluronic acid, glycerin, and ceramides, all of which help to rebuild the skin's protective barrier and replenish moisture.
Below, we compiled a list of products that will give sensitive skin the ammo it needs to stay properly hydrated and irritation-free.
1Vaseline Clinical Care Extremely Dry Skin Rescue Healing Moisture Lotion
Dr. Marchbein says this hypoallergenic, fragrance-free moisturizer is specially formulated with the "Barrier Repair Complex"—prolipids, glycerin, and petroleum jelly—three key ingredients to deliver and seal in moisture.
2 Simple Kind to Skin Micellar Cleansing Water
This is an extremely gentle cleanser for those with dry, sensitive skin. Micelles are attracted to dirt and oil, meaning they are able to thoroughly draw out impurities without drying out the skin.
3Dove Sensitive Skin Beauty Bar
During the colder months, it's important to take short showers with a gentle cleanser, like this nourishing, sulfate-free option with moisturizing cream to hydrate the skin.
4Dove DermaSeries Dry Skin Relief Overnight Face Cream
According to Dr. Marchbein, this is a great option as a therapeutic-grade nighttime face cream.
5CeraVe Moisturizing Cream
CeraVe's dermatologist-approved products always make the list. This moisturizer contains glycerin, a humectant; hyaluronic acid, which binds water molecules to skin; and ceramides, good for preventing moisture loss.
6EOS Lip Balm
Don't forget to protect your lips! These ultra-hydrating, organic balms contain coconut, castor and jojoba oils, plus vitamins E and C.
7Neutrogena Hydro Boost
This water gel formula absorbs quickly and instantly hydrates the skin. It doubles as an oil-free moisturizer that can be worn alone or under makeup as a primer.
8Aquaphor Healing Ointment Advanced Therapy  
Dermatologists swear by this ointment, and for good reason. If you're having a sensitive skin freakout, Aquaphor's restorative treatment is known to heal and soothe.
9Clinique Moisture Surge Hydrating Supercharged Concentrate
Formulated with antioxidants and aloe water, this water-gel hydrator helps break the cycle of dryness and environmental stress that can lead to premature aging. It's also 100% free of the four ugly flare-up triggers: fragrance, parabens, phthalates, and oils.
10Eucerin Redness Relief Night Creme
Get the ruddy look when your skin is irritated? Try this fragrance-free gel cream that works to reduce redness.
11Drunk Elephant Pekee Bar
Infused with a blend of blueberry extract, marula oil, and honey, the multitasking Pekee Bar cleanses without stripping the skin of its protective barrier.
12Honeysuckle Rose Face Mist
Pholk Beauty is a vegan skin care inspired by African Diaspora folk beauty. And this toner is a drink of anti-inflammatory and soothing botanicals to balance and sooth all skin types.
13Morning Tea Face Cleanser Foxie Cosmetics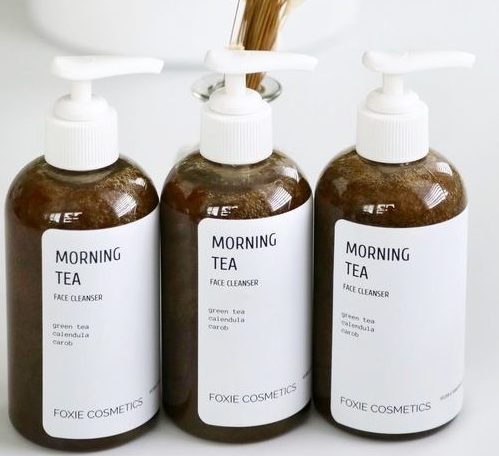 This green tea-infused cleanser is ideal for easily irritated, hypersensitive skin. Look for it to calm skin, refine pores, and offer protection from excessive elemental damage.
14Urban Skin RX Lactic Glow Micropolish Gentle Cleansing Gel
With a blend of natural alpha hydroxy acids plus natural jojoba beads, this gel polishes the skin to reveal a brighter, healthier complexion. Thankfully, it's also gentle enough for daily use.  
15Avène Eau Thermale Avène Intense Eye Make-Up Remover
This brand is effective enough to dissolve waterproof mascara and strong enough to condition lashes,  yet gentle enough for even the most sensitive eyes and contact lens wearers. 
16La Roche-Posay Lipikar Eczema Soothing Relief Cream
This is a targeted treatment for itching, dryness, and scaling due to eczema. 
17Eminence Organic Skin Care Clear Skin Probiotic Masque
Count on this mask to soothe inflamed skin and clear breakouts. The star of the show is marigold, which is full of beta carotene and gently cools, softens, and reduces irritation.