Sending our love to the lovely island of Puerto Rico
Happy Wednesday to you all! I hope you have had the cutest and most festive first week of fall (I am still blasting the AC, but I bought a fuzzy ghost blanket in the spirit of Halloween).
WELL. This past week has been wild. Amid the swirl of news related to sports, and 280-character tweets, and Kylie Jenner, and travel bans — it's critical that we remember Puerto Rico.
This U.S. territory is without food or gas after Hurricane Maria. There's destruction across the island, and people need basic resources to even start the recovery process — there's not much hospitals can do without electricity or diesel. Being from Houston, in part of the 50 states where emergency help is accessible and graciously offered, it makes me sad to see the way Puerto Rico is being forgotten in much of the news.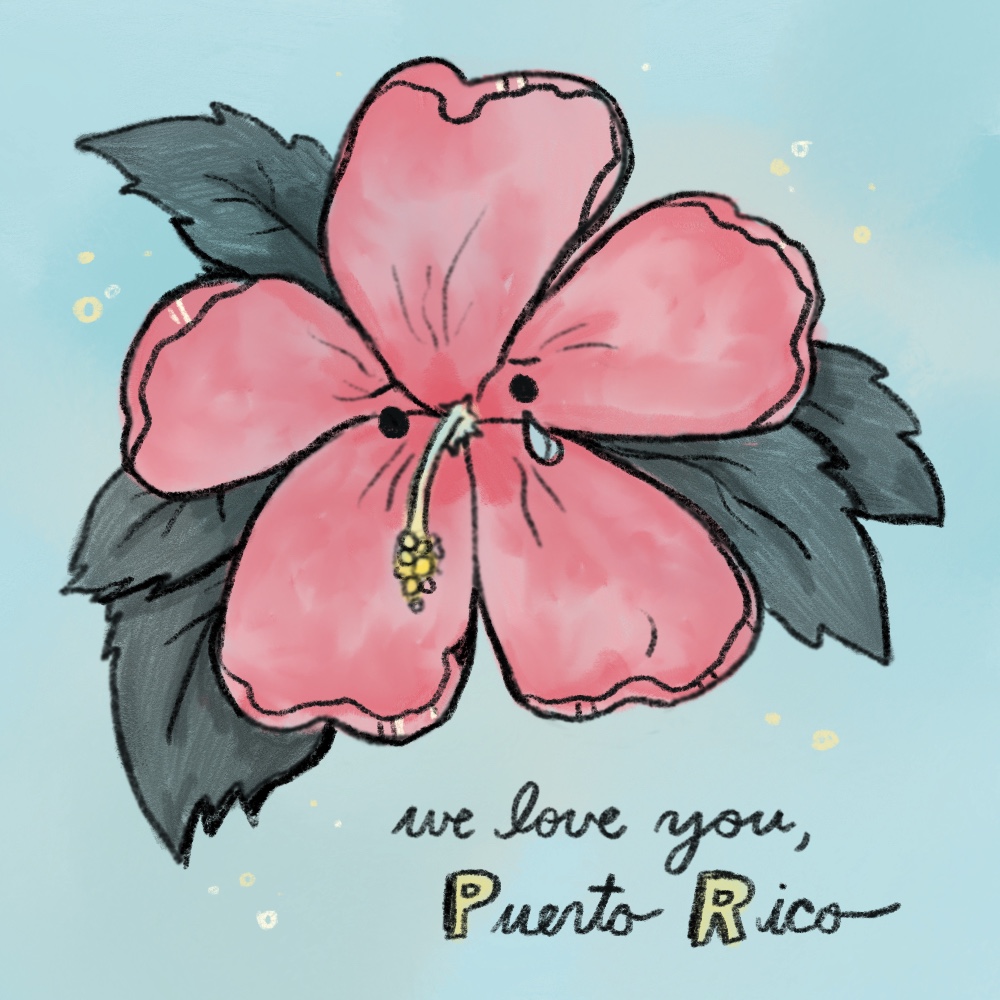 I encourage you to donate to non-profits to support our friends. ConPRmetidos and Unidos por Puerto Rico are two options, but you can also look at local charities or drives in your area.
There's so much happening in the world right now, and sometimes it's hard to know where to turn or how to even help. But every little bit really makes a difference.