Sending my child back to school in an era of mass shootings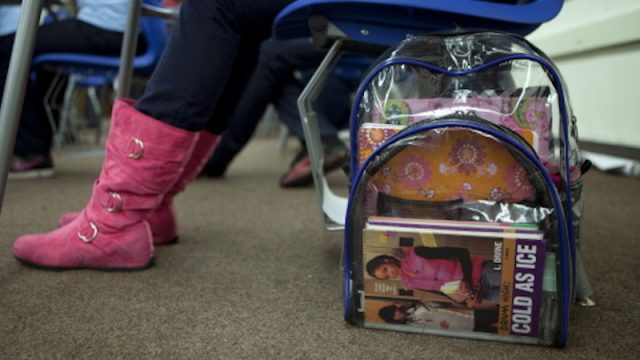 The end of summer is always bittersweet. The warm smell of blooming flowers and barbecue is soon replaced with crisp fall air. The easy, breezy days slowly fade away while the hectic pace of homework and sports practice becomes routine.
But this year, back-to-school season comes with the sobering reality that merely sending my child to school is a cause for concern. The mass shootings that have occurred on school campuses across the United States leave me with a palpable sadness and a fear for my son's safety while he's on school grounds. We live about 20 miles south of Marjory Stoneman Douglas High School in Parkland, Florida, where 17 lives were brutally taken by a deranged ex-student with a gun. After the murders, my son's school organized talks for parents, administrators, and school officials to discuss safety measures for protecting students and faculty from another school shooting tragedy.
At the end of that school year, letters were sent to parents of enrolled students, informing us that new security measures would be implemented.
Among the notable changes are clear backpacks. The letter explained that all backpacks and any other bags on school grounds must be entirely clear; they may not be tinted or feature any kind of design. The clear backpacks cannot be obstructed with stickers and must meet certain size requirements. Additionally, check points have been created across the middle school campus for all sports bags and instrument cases. Athletic duffel bags and musical instruments must be inspected before being allowed on school grounds. Once the inspection is completed, the bags will be stored by security in a locked bin until the end of the school day.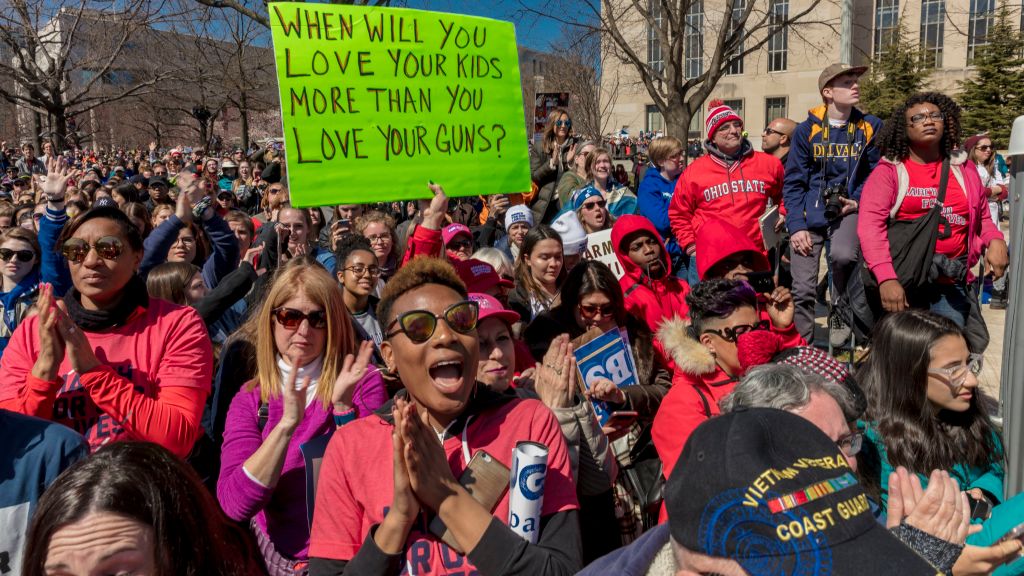 Reading that letter—processing that letter—was hard. Dropping my son off at the bus stop a few days ago for his first day of seventh grade was harder. Once, I would have only felt my standard mommy meltdown, which happens at the start of every school year: My baby is another year older, another year taller, and another year closer to leaving the nest. But this time was different. My emotions were painful, raw, and overwhelming.
We pulled up to the bus stop and I watched children of different ages line up with their clear backpacks: the normalization of the abnormal. It took my breath away. That image—and all it represented—was unnerving. School shootings are affecting us in subtle and not-so-subtle ways, like this one, and it's all difficult to grasp.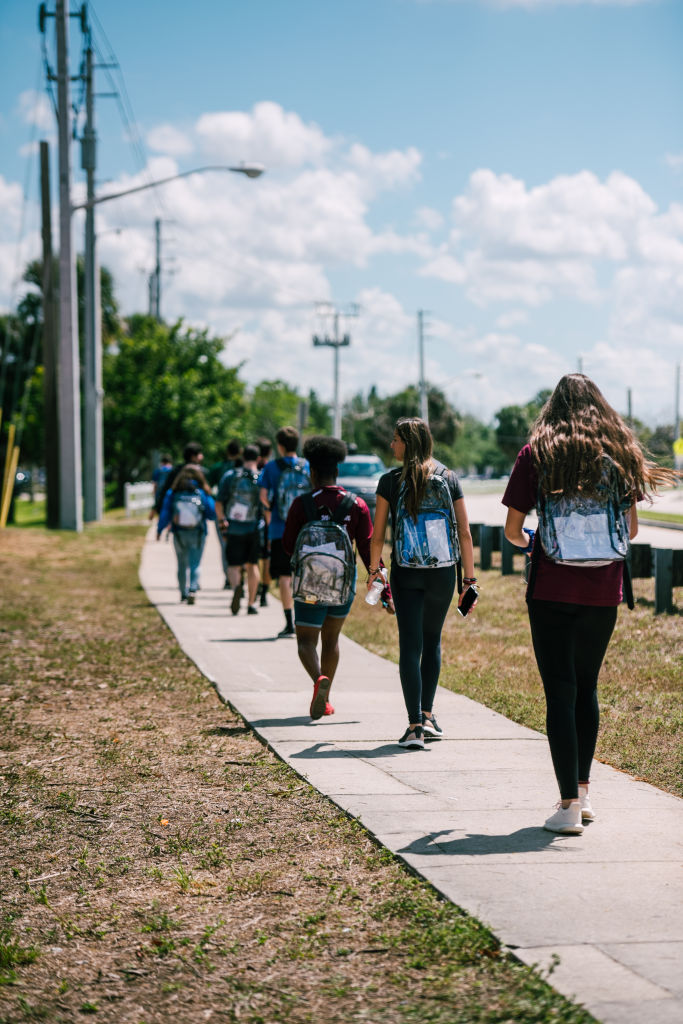 Back-to-school season has always been filled with fond memories of reuniting with friends, bonding with new teachers, and expressing yourself in new ways. School backpacks always felt like a tool to express style, interests, and personality—particularly for students who have to wear a uniform. Removing that vehicle for individual expression seems cruel—not to mention that clear backpacks won't keep our kids safe while our country's gun legislation remains ineffective. Our children are suffering and losing aspects of their childhood because of crimes they did not commit. I understand that these are preventive safety measures from a school district that doesn't decide our country's guns laws, but that doesn't lessen a mother's pain.
I question where this path will lead, I wonder if these backpacks will indeed be any kind of deterrent for a mass murder on school grounds, and I long for the days when back-to-school was just back-to-school.
Children are resilient, and they adapt to their circumstances, but they shouldn't be forced to adapt to a world where they must be prepared to fight for their lives on any given school day.
The students hugged their parents, boarded their buses, and headed to campus, and I decided to believe that, even though their back-to-school memories will be different than mine, they will still be wonderful. One day, they will share stories of the clear backpacks, the increased security measures, and the classroom lockdown drills—but I hope that they will also get to share stories of passed notes in class, belly laughs at lunchtime, and first crushes. My wish is that the memories that make their hearts dance will be the memories that linger.
Students across the United States spoke up, raised their voices, and begged both federal and state legislators for a change in gun laws. History will show if their voices were heard. Until then, I will be waiting for my son at the bus stop every day, hoping and praying that all our children make it home safely, clear backpacks and all.