The Senate has officially voted to move forward with Kavanaugh's confirmation process, and we're shaking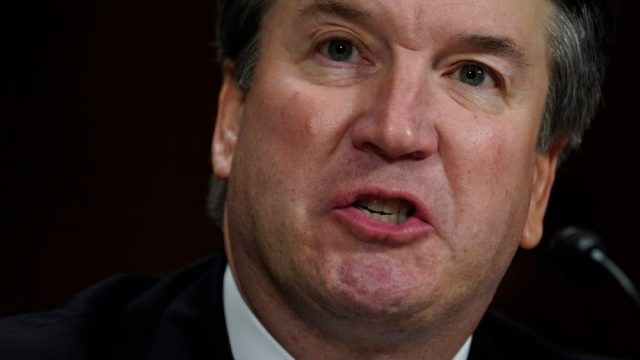 Today, October 5th, at 10:30 a.m. ET, the Senate gathered for a procedural vote on Brett Kavanaugh's Supreme Court nomination. This wasn't the final vote, but rather a vote to determine whether the Senate would move forward with the final vote on Saturday, October 6th.
The results are in, and the Senate will officially move ahead with the nomination process, with a final count of 51 in favor of moving forward, 49 against.
https://twitter.com/udfredirect/status/1048226225196552193
Republicans currently have a slight majority in the Senate, but it was previously uncertain whether all would vote in favor of Kavanaugh. As of this morning, before the votes were cast, no GOP Senator had outright said they would not vote for the nominee, but four were uncommitted.
Thousands of protesters rallied outside the Supreme Court and the Senate on Thursday, October 4th, to voice their opposition to Kavanaugh's nomination, holding signs reading, "Believe Survivors," and "Kava-nope." Hundreds were arrested for "unlawful" demonstration on Senate grounds.
Today is a sad, infuriating day for survivors of sexual assault everywhere, and it's also a stark reminder that little has changed since the 1992 Anita Hill hearings. While there was technically an FBI investigation into Kavanaugh's past, many have noted that a number of key witnesses were not interviewed throughout the process—and that a single week was not enough time to conduct a thorough investigation.
The final vote to officially confirm Kavanaugh is scheduled for Saturday, October 6th. We'll be monitoring this situation as it develops.