Contour your face with self-tanner for the most natural-looking effect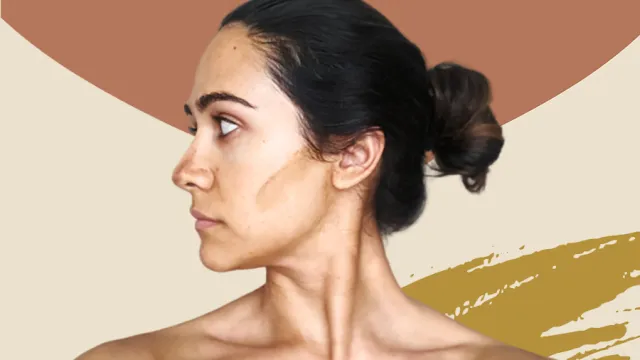 Everybody and their grandmother knows about contouring, the makeup trick that helps you give your face more definition and depth. It's been used by drag queens for decades to create the illusion of cheekbones and a different bone structure, but it wasn't until Kim Kardashian came along that contouring took off in the mainstream. She's popularized bronzers and contouring sticks for face sculpting, and now, there's a new wave of contouring products taking over: self-tanners.
TikTokers are using self-tan products to give their skin a natural-looking structure without using makeup, and the results are either subtle and beautiful or completely cringe-worthy. If you leave self-tanner on longer than advised, it can leave you looking like you have tiger stripes on your face—I unfortunately know this firsthand. When done right, though, self-tanner used to slightly contour your face can give you a sun-kissed look and a little more definition. We asked Sophie Evans, the ambassador for popular self-tanner brand St. Tropez, for tips on how to self-tan your face at home, what formulas work best, and what to do if you end up disliking your results.
How should you prep your skin to use self-tanner?
First, Evans recommends cleansing, removing your makeup, and exfoliating your skin. Then, she says, people with dry skin should use an oil-free moisturizer to quench their skin's thirst. "Just allow a few minutes for all your products to fully absorb into the skin before applying your facial self-tanner," Evans notes.
How should you contour your face with self-tanner?
Start out by applying a base tan. "It's really important that your base tan formula is lighter than the formula you use for contouring," explains Evans. "Your contours will not last if you apply the same formula, just a lot heavier for your contours. Your contours will stand out initially, but as the self-tan starts to develop and you cleanse your face for the first time, your contours will start to fade."
Here are the steps you should take:
1Apply the base tan.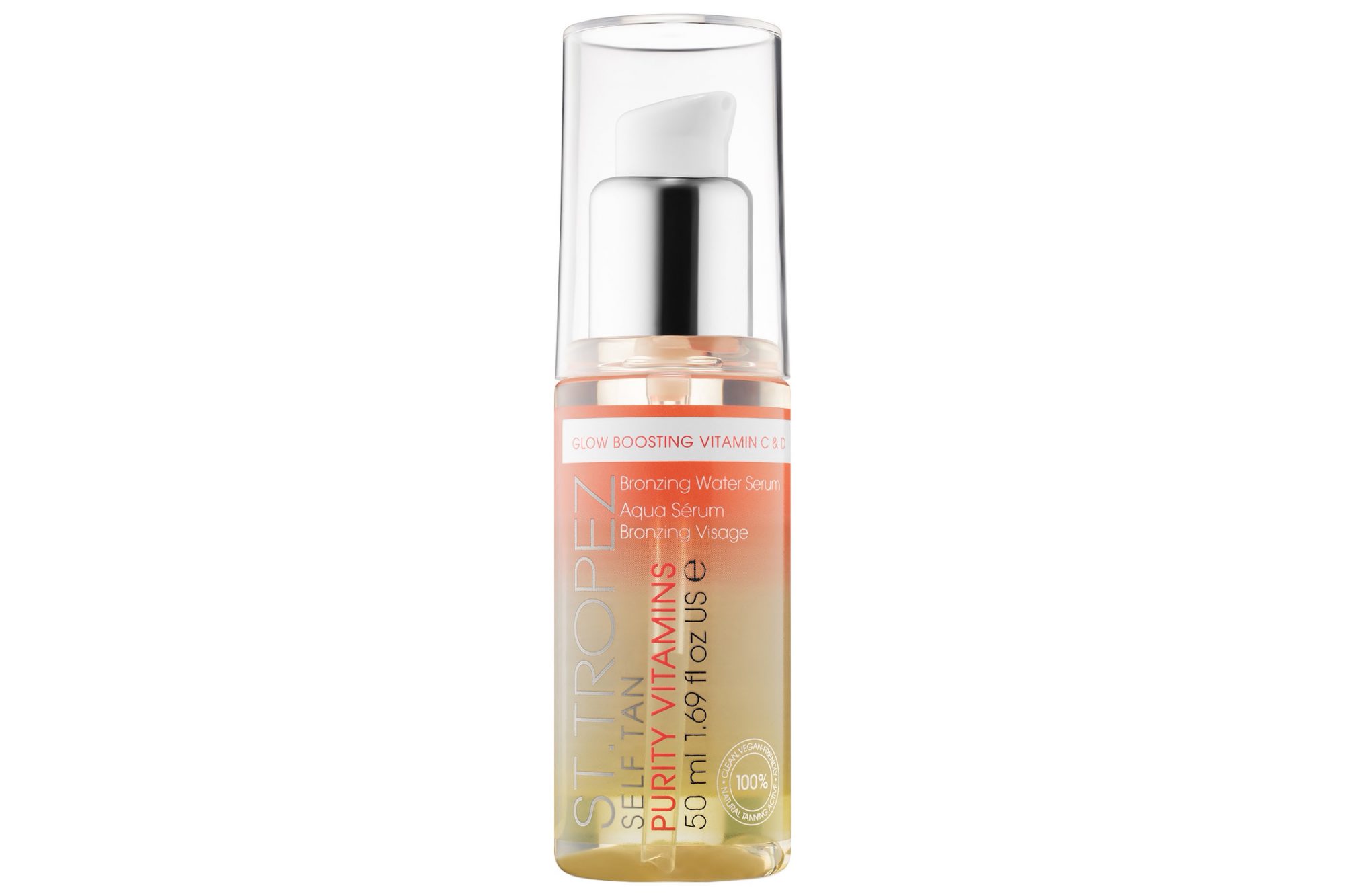 "Apply this serum all over your face and down your neck, ensuring everywhere is covered, even going under the eyes and over the eyelids, tips of the ears, and stopping just at the hairline," says Evans. "Also, this serum won't stain light hair since it's a clear water tanning serum." However, if you use a self-tanner that contains a built-in bronzer, Evans says that you should wipe off any product that has touched bleached hair and fair eyebrows to prevent staining. Once you're done, wash your hands.
2Contour your face with self-tanner.
"For contours, the best way to apply is by using a makeup brush or a Beautyblender," says Evans. "Pump your self-tan bronzing mousse/lotion/gel with an instant bronzer onto a clean surface—the lid of the mousse will work well. Take your brush or blender and, in the same way you apply your make-up when contouring, you will apply your self-tan: Under the cheekbone and onto the apples of your cheeks, then onto the temples and down the sides wrapping around under the jawline."
"For intricate nose contouring and even natural eye shadow, take a smaller brush and apply with a light bounce or dab," she continues. "If you make a mistake immediately, take a soft dry face cloth and remove it. Using a self-tan with a built-in bronzer, you will instantly see your contours. Don't be scared to apply your contours heavy as the built-in bronzer (guide color) will be cleansed off to reveal soft natural contours and an all-over glowing face."
Depending on the formula you use and the results you want, you'll leave the self-tan on your skin from anywhere between 1-5 hours.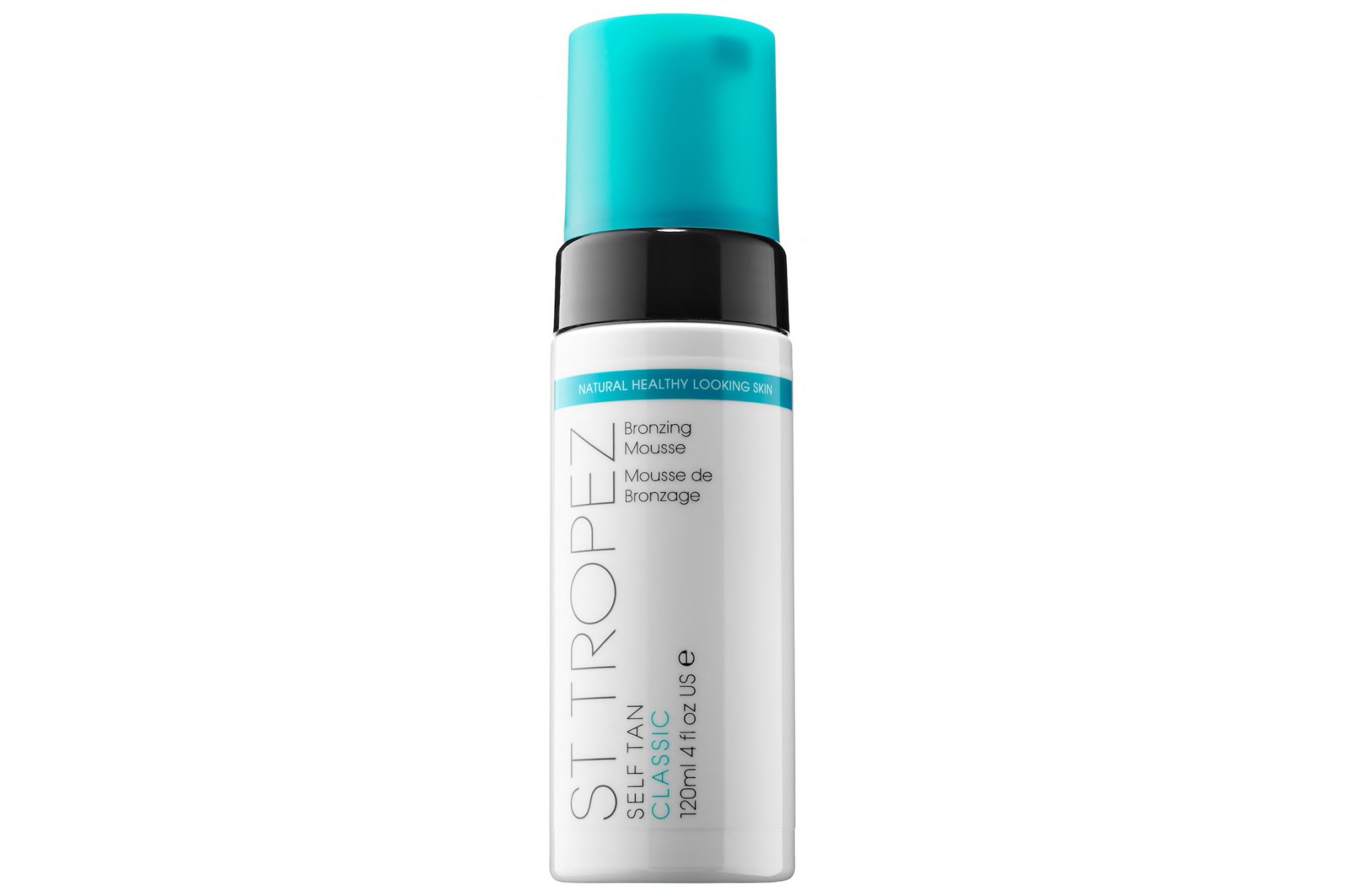 3And if you want to reverse results…
If you don't like the effects of your newly-contoured face, Evans says that steaming and exfoliating your skin can help remove the self-tanner. "You will find it can be easily removed with an exfoliating cloth after your skin has softened from the heat, steam, and an oil-based exfoliating cleanser," she explains.
Another option is to even out your tan by applying self-tanner all over the face to mask the uneven tone. If you prefer to wait it out, though, that works, too. Evans explains that unlike body tans, facial self-tans don't last as long since we're cleansing our skin and using skincare products on it daily.