I survived a trauma and this is how I heal on the weekends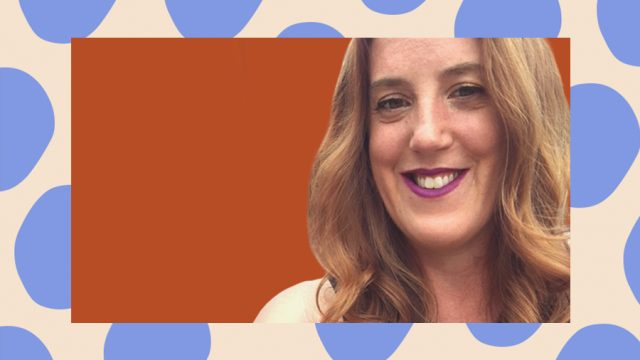 Sundays are a day to recharge and reset. It's a day where you can put your mental health first, hang with a few friends, or turn off your phone and bathe for hours on end. That's why we choose to celebrate this holy day by showcasing people who love Sundays just as much as we do. Tying it to our Instagram Self-Care Sunday series, we ask the hard-hitting questions that embody what a perfect self-care Sunday means, whether it's about mental health, physical health, community, and personal joys. We want to know why Sundays are important and how people enjoy them, from morning to night. 
Within the past couple of years, the idea of self care has blossomed into the full-blown phenomenon that we know it as today. Before the revolution, no one had a word for the time when you place everything else on hold and partake in a little "me time." While things like baths and face masks are often associated with self care, Caitlin White, HelloGiggles' News Editor, strives to find activities that actually benefit her mental health.
"For me, self care is still a learning experience. I'm trying to eschew what's been commercialized and advertised and instead try to find the things that fit for me," she says. After all, even though one self care act might work for one person doesn't necessarily mean that it will work for everyone.
For White, whatever activities she chooses to do involve "being self-compassionate" and treating herself like her best friend would. "Self care can be really small boosts, like taking a shower to reset my brain in the middle of the day or talking my dog out for a walk to get some fresh air," she says.
For this week's Self-Care Sunday, we asked White about her journey with post-traumatic stress disorder (PSTD), staying connected with loved ones, and the advice she would give to writers and editors about self care.
Mental Health:
Journey with mental health
Mental health has been a large part of my adult life. I've had anxiety for as long as I can remember—though it took me until my 20s to really accept that truth. My mental health struggles came into a deeper focus when I moved from my home in Boston, with all of my friends and family, to a new country, in Ottawa, to marry my long-distance boyfriend. I learned that times of transition are quite difficult [for me], and I sought help for depression and anxiety.
More recently, in November 2018, I suffered a trauma, a loss, which came as a shock. It took me several months to be diagnosed with post-traumatic stress disorder. I think it took awhile because I didn't understand that PTSD was something I actually could have; I always associated it so strictly with war trauma. But with the guidance of psychologists, doctors, and people who went through similar experiences, I sought help. Now, I'm in EMDR treatment for PTSD, I see a grief counselor, and I see a therapist regularly. In the wake of everything, I make my mental health as close to my number one priority.
Go-to practices for mental health
Therapy—with a therapist I feel comfortable and connected with—is essential for me. Since 2018, I tried three therapists before finding the one [who] felt right for me. She helps me with actionable practices for my mental wellbeing. A big thing is reminding myself throughout the day that I can be generous with myself about how I feel, but I am in control of my thoughts about those feelings.
I've also turned to meditation—something I 100% did not think was for me—to help myself calm down and get a handle on difficult thoughts.
Walking! It seems so simple, but taking a long walk has done wonders for my mental health. Working from home means that some days I realize I haven't yet stepped outside, so I make this a conscious decision. Sometimes I pop on an audiobook, other times, music, and sometimes, I just enjoy the noises around me. I've taken to walking to and from my therapy appointments, which is about 45 minutes to an hour each way. And I've kept this going as much as I could through the frigid Ottawa winters.
I know lots of people find spa treatments, such as getting their hair done or a massage, to be relaxing parts of their self care routine, but they're actually a source of anxiety for me! I have trouble with the small talk, and I go into appointments worried I'm somehow not doing the right thing. I think I'm the only human who gets a massage and their body seizes up in stress.
I've always turned up my nose at journaling because I spent most of my days writing for my job, but I found a journal that really works for me. It's called The Five Minute Journal, and it takes, yes, five minutes when you first wake up and five minutes before you go to bed. The daily prompt has you thinking about how to make your day easier on yourself and writing down things you're grateful for even on hard days.
Physical Practices:
Physical fitness routine
I've always searched for physical fitness routines that fit my abilities but can challenge me with something a little off the beaten path. For the last few years, I've done barre classes. I love how they combine strength exercises, some cardio, and mindfulness. The studio I've found has been so supportive, with teachers [who] have cheered me along through some medical struggles. I've also benefitted so much from being an aerialist—aerial hoop specifically. I tried it on a lark and surprised myself with how much I loved it.
With aerials, you're so focused on nailing the move and not falling to the floor that you don't even realize until afterward that you worked every inch of your body—not to mention, your brain. (So many bruises and battle scars!) I may not be the most graceful, but when I finally achieve a difficult stunt, I feel like doing a gold medal pose like a badass Olympic gymnast.
Dealing with a heart condition
I was born with a rare congenital heart defect that has been helped with open-heart surgery and several other procedures, so I've always felt very aware of my body. At times, I feel frustrated with my body's limitations, but more often, I'm grateful for everything it's been able to push through physically.
Community Care:
Staying connected with loved ones
I moved so far away from my friends and family that I work hard to keep up those connections. I have a text thread with three of my closest friends that we talk on basically every single day. I try to FaceTime my mother and father at least once a week. I also live with my husband, and we've always tried to set up activities that we can do together but encourage each other to spend time apart, doing the things we love to do individually.
I try to spend my Sundays with loved ones. I work all week from home, alone! I need some face time in my life. I do prefer Sundays to be more chill, so maybe my husband and I will go for a longer walk with the dog somewhere outside of our neighborhood (a practice we've come to call "special walkies" to the dog). Or I'll grab some brunch with friends. Or, sometimes it's not so chill, and we have late nights at the pinball-and-cheap-beer bar for their free-play Sunday nights.
Solo time
I'm very good—maybe arguably too good—at being clear when I need some alone time. Over the years, and over our marriage, I've found that I actually enjoy doing things solo, whether it's reading my book at a bar for happy hour or catching a movie that I'd love and my husband wouldn't (ahem, basically any and all horror movies) at the local theater.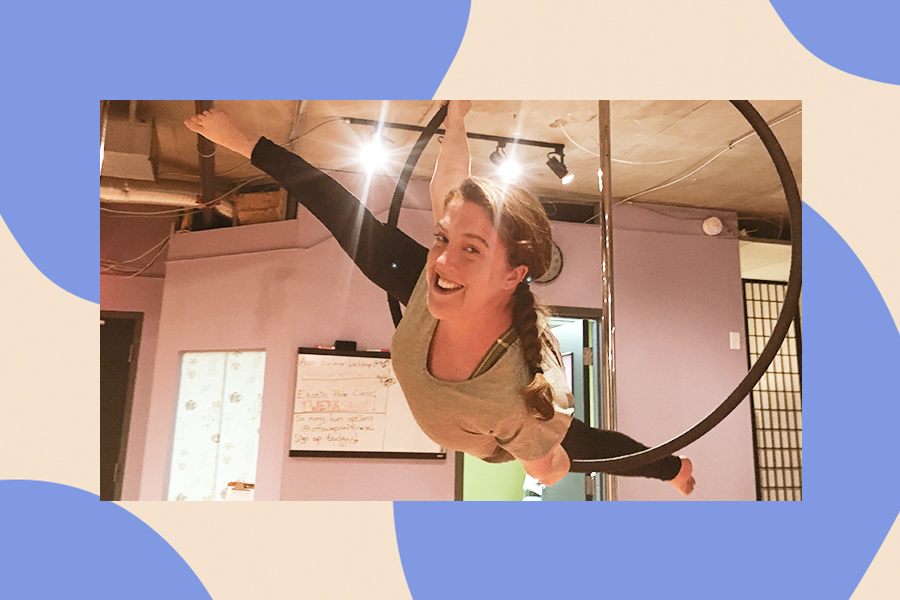 Personal Joys:
Reading books
I have been a huge, huge reader since I was a kid. I would get to a family cookout and would take my Baby-Sitters Club or Ann Rinaldi books and sit under a tree at the edge of the yard and just read. When I was a Books Editor at a prior job, I would read so much for work that I adapted to listening to audiobooks for pleasure, so I could rest my eyes. Now, I've started listening to audiobooks of books I used to love when I was younger! I've been making my way through Agatha Christie books—my favorites. Sometimes I listen as I walk or clean around the house, but other times I just close my eyes and listen on my couch.
Beauty routine
I used to splurge on beauty products, but in the last year, I've really stripped everything down to a few, simple, drugstore products. On the recommendation of a friend with similar sensitive skin and redness issues, I've followed a routine from Dr. Dray. (Not to be confused with Dr. Dre.) Most of my routine is nighttime. I double cleanse with Albolene Moisturizing Cleanser first then [follow with] Vanicream Gentle Facial Cleanser. It makes my skin feel so soft, and the Albolene takes off any makeup so, so easily. I'm never scrubbing and making my face even redder.
I use Cetaphil Redness Relief daily facial moisturizer in the mornings, which is lightly tinted and has SPF. If I'm wearing makeup that day, I live for a bold lip color. My favorites are Kat Von D's Studded Kiss Crème Lipstick (now KVD Beauty) in "L.U.V.," a rich violet, and "Crush," a bright pink, as well as Fenty Beauty's Poutsicle in "Alpha Doll," a satiny orchid shade. They just make me feel like a badass.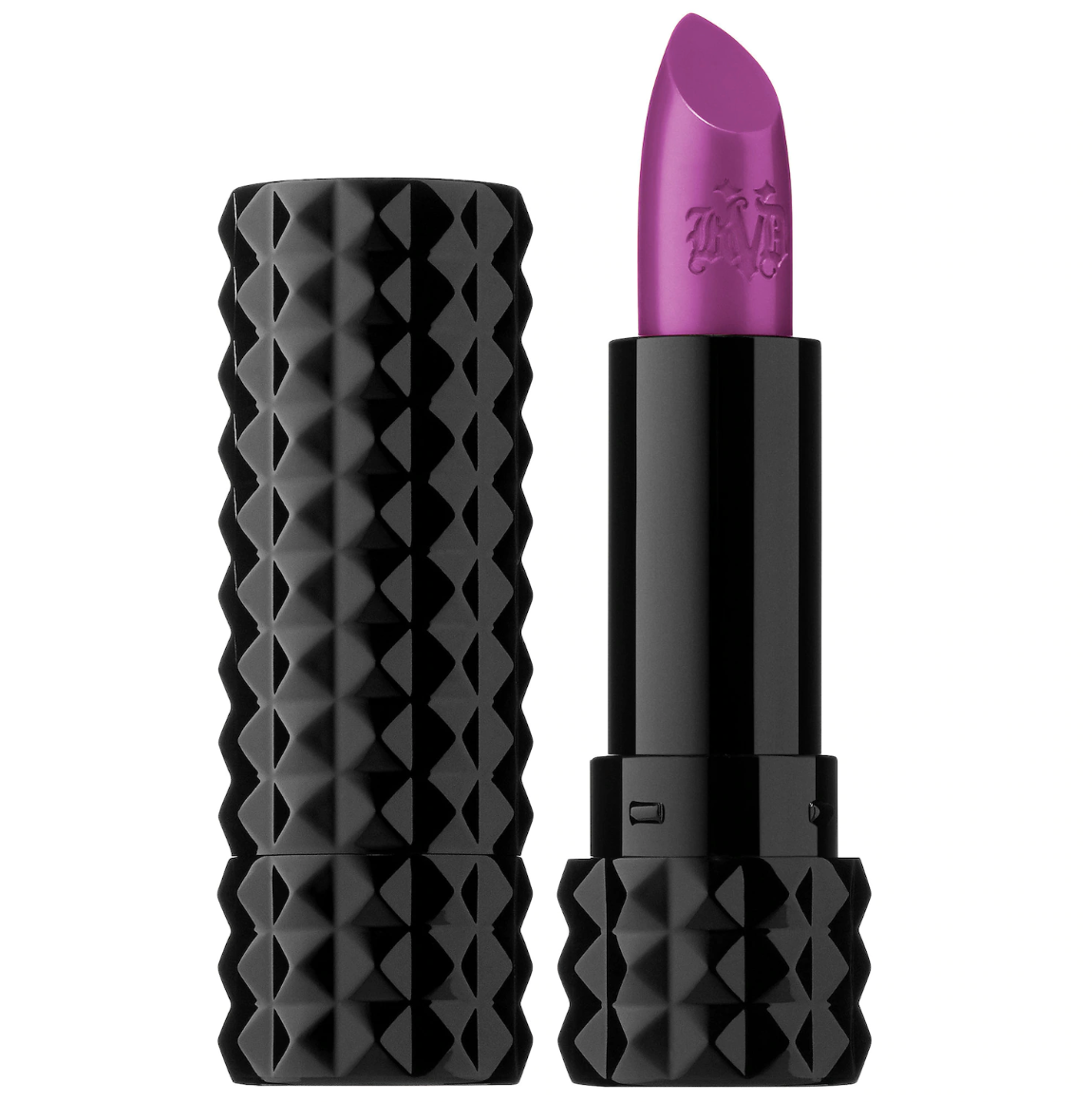 Life Advice:
Advice for writers/editors who want to practice better self care
Be open-minded about what might work for you. I never thought I'd like yoga or meditation, and both have been integral parts of my self care practices. So try something new! For editors and writers specifically, I always say to get up from your computer and take a minute when you need it. Step outside, put on your headphones and rock out to a song—whatever. Just five minutes or so can reset your brain and help.
Don't think that self care needs to mean expensive products or splurge treatments. Find the small things that you can do every day—or every hour, even—to show yourself a little compassion.
If she had an extra Sunday
Oh man, I would love two Sundays in my week. If I had two, I'd use the first to handle my personal to-do lists and upkeep: Scheduling my medical appointments (can offices be open on this magical Sunday?), cleaning out my refrigerator, registering for my absentee ballot, getting my flu shot…whatever!
Checking things off that list is a very specific kind of self care, so they don't linger over your head and haunt you. The second Sunday would be for friends, family, and some solo time as I need it. Brunch, catching up on Vanderpump Rules, going kayaking—things like that.