No need to dream of this anymore — a Selena TV show is really happening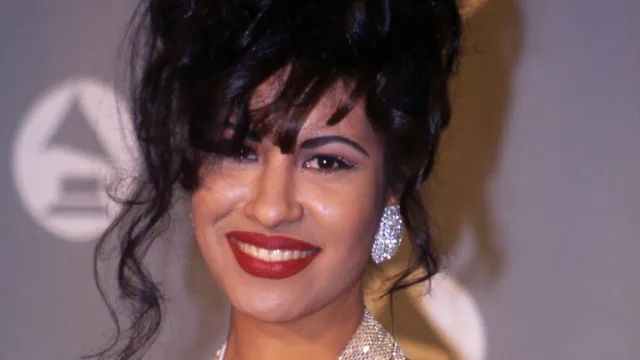 Anything for Selenas, am I right? If that phrase doesn't ring a bell, then I'm going to need to stop you right now and send you to watch the iconic 1997 movie based on Selena Quintanilla's real life. Oh, and it stars Jennifer Lopez, so seriously, go watch. OK, done? Good. Now, let's continue, because the late singeris about to get the TV treatment. That's right, Selena's family is producing a TV show loosely based on her life.
According to Variety, ABC has given the go-ahead for a pilot produced by members of the Quintanilla family — Abraham Quintanilla, Jr. and Suzette Quintanilla Arriaga — and inspired by the musician's life. While the series won't be about Selena, specifically, it will still tell the tale of an aspiring young singer from Texas who finds herself immersed in a world she might not have been prepared for.
Specifically, the new show, which is yet to be titled, will center on Alex Guerra,"an award-winning pop star who has been estranged from her family for five years." As fans of Selena and the movie know, the real-life talent didn't always have the best relationship with certain members of her family, and Selena eloped to avoid further drama. So while the new show won't be about the late musician exactly, it will definitely take some cues from her life.
https://www.youtube.com/watch?v=EVMSuZXEz4s?feature=oembed
The real-life Selena was murdered on March 31st, 1995 by the president of her fan club. It was a moment that shocked fans everywhere, especially because the vibrant young singer was only 23 years old. And now, more than 20 years after Selena's tragic death, her family is looking towards her as inspiration for a new TV show. Surely, fans will be ecstatic to know that, even in this small way, the legacy of Selena will live on.
https://www.youtube.com/watch?v=RKGbjJarMeA?feature=oembed
And the Latina pop icon won't just be living on with this new TV show either. As you may recall, on November 4th, 2017, the singer was given a star on the Hollywood Walk of Fame, further cementing her (literally) as an important piece of American music history.