You can now buy Selena tees at Forever 21, and we've got to bidi bidi bom bom our way there
If there's one thing (besides singing) that our girl Selena knew, it was fashion. A trendsetter for the ages, the Queen of Tejano Music knew how to make a statement with her style. She even opened up clothing boutiques in her home state of Texas, and talked about how she wanted to have her own clothing line one day.
If you love Selena Quintanilla as much as we do, then you probably want to immortalize her in any way you can. Luckily, Forever 21 is now selling Selena merchandise, so you can prove your love of Selena to the world.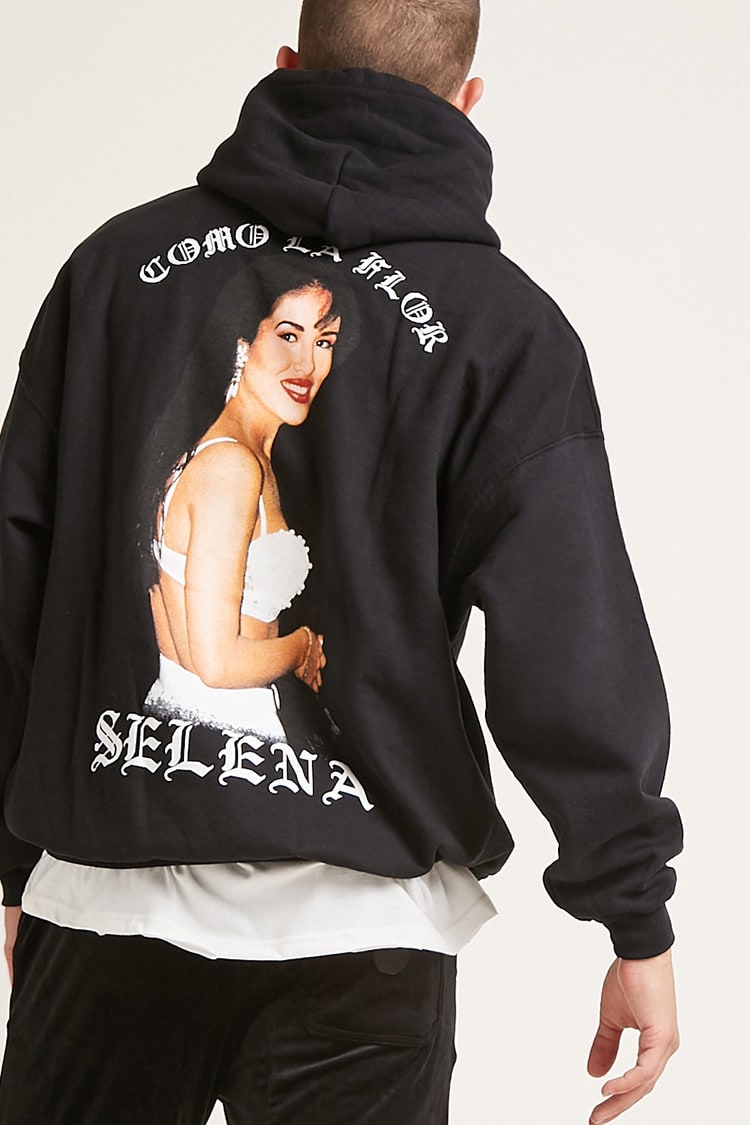 But here for $27.90. 
If you've specifically been looking for a tee or sweatshirt with Selena on it, then you're in luck.
Forever 21 currently has four styles of clothing that feature our beloved tejana. There's a sweatshirt with Selena on the back, in her classic white busticaca with "como la flor" written above her.
There's also the same graphic on a tee, with the singer smiling sweetly on the front.
You can even buy a long-sleeved Selena tee with a moody black and white portrait of the songstress on it.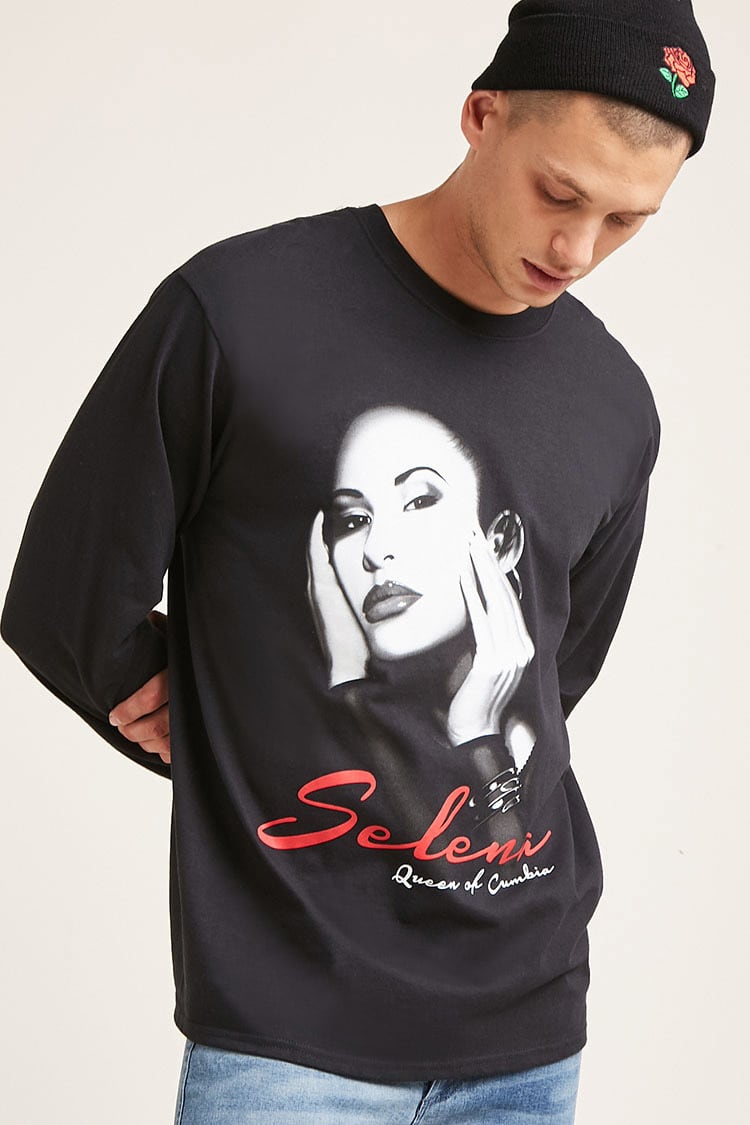 Buy here for $19.90. 
Forever 21 also made a plus-size tee, which features Selena looking moody in black and white with yellow accents and "amor prohibido" written below it.
Everyone deserves to wear a good Selena tee, and with prices from $15.90 to $27.90, it looks like everyone will be able to.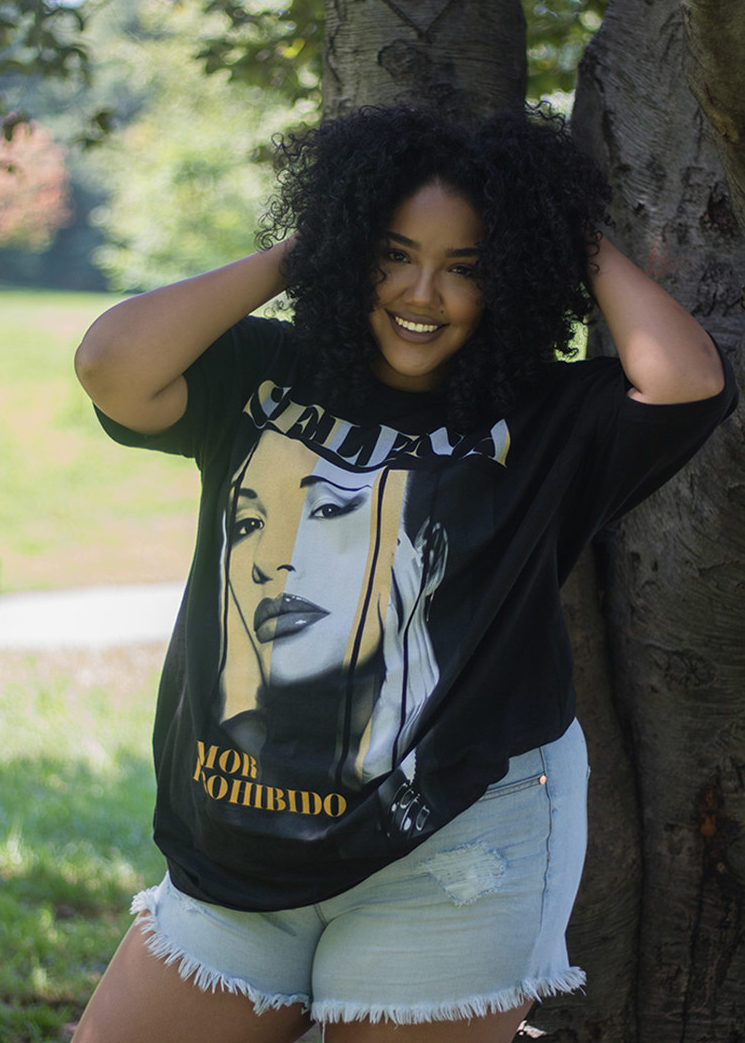 Buy here for $15.90. 
We're not sure if Forever 21 has plans to add more Selena pieces, but we're crossing our fingers that this is the beginning of a very loving relationship between the two.