Selena Quintanilla helped me understand — and love — my Mexican-American identity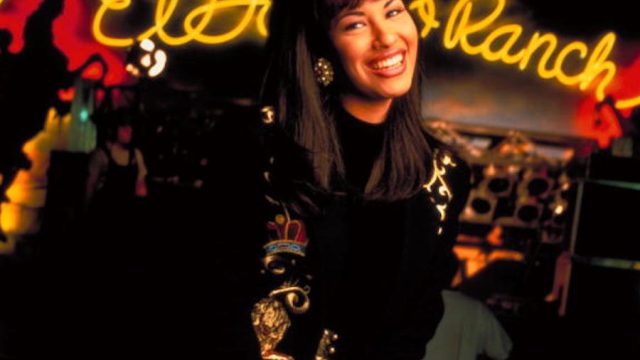 Today, April 16th, is Selena Quintanilla's birthday. The music legend would have turned 47 years old.
Tejana music icon Selena Quintanilla continues to smash records and break barriers, even decades after her tragic death in 1995. From her sold-out MAC x Selena Collection to finally receiving her star on Hollywood's Walk of Fame in November 2017, Selena has repeatedly proven that her music and legacy will only grow stronger with time, and that her profound impact on Mexican-Americans like me is everlasting.
It's hard to say the exact moment I realized I was different, but I remember exactly when I saw myself represented in the 1997 biopic Selena.
20-some years later, when I re-watch the film and do the washing machine dance in my living room, I still get that same warm feeling I got in my childhood.
***
A second-generation Mexican-American, I grew up in a predominately white Midwestern suburb of Detroit. My priorities included listening to the Spice Girls and trying to keep my Tamagotchi alive, so in my childhood, I had little concept of racism or discrimination. After all, everyone loved hitting the piñata at my birthday parties.
But when I hit puberty, beating a candy-filled cardboard star with a stick wasn't cool anymore. Going to taco night at my white friends' homes tasted unfamiliar — yet I also remember how much I liked the over-seasoned ground beef coated in shredded American cheese. (I hadn't yet developed a palate for my grandmother's chicken mole recipe).
I didn't understand my Mexican-American identity until a few years later.
"We gotta be twice as perfect as anybody else. We gotta prove to the Mexicans how Mexican we are. We gotta prove to the Americans how American we are. It's exhausting.
I heard these words echo through the basement of our suburban bungalow as I sat, cross-legged, watching a movie with my dad on our bulky rear projection television. Abraham Quintanilla (portrayed by Edwards James Olmos) was speaking to his daughter, Selena (portrayed by Jennifer Lopez).
The screen scrambled as he rewound the tape to the beginning of the scene. Again. And again, I heard those words.
"This is important, my dad said. "Listen.
I would soon understand that the people in the movie were just like my family.
I was that young, slightly awkward little brown girl with bangs that were too short and front teeth that were too big.
I didn't speak Spanish and neither did Selena (when she was young). My parents liked Tejano music and rock and roll music. We ate frijoles and tortillas and pizza, just like Selena. "You've got to be who you are. You can't change it," Selena's father says to her in the movie. "You're an American, I'm an American. But you're also Mexican deep inside, and that's a wonderful thing. You can't be anything if you don't know who you are."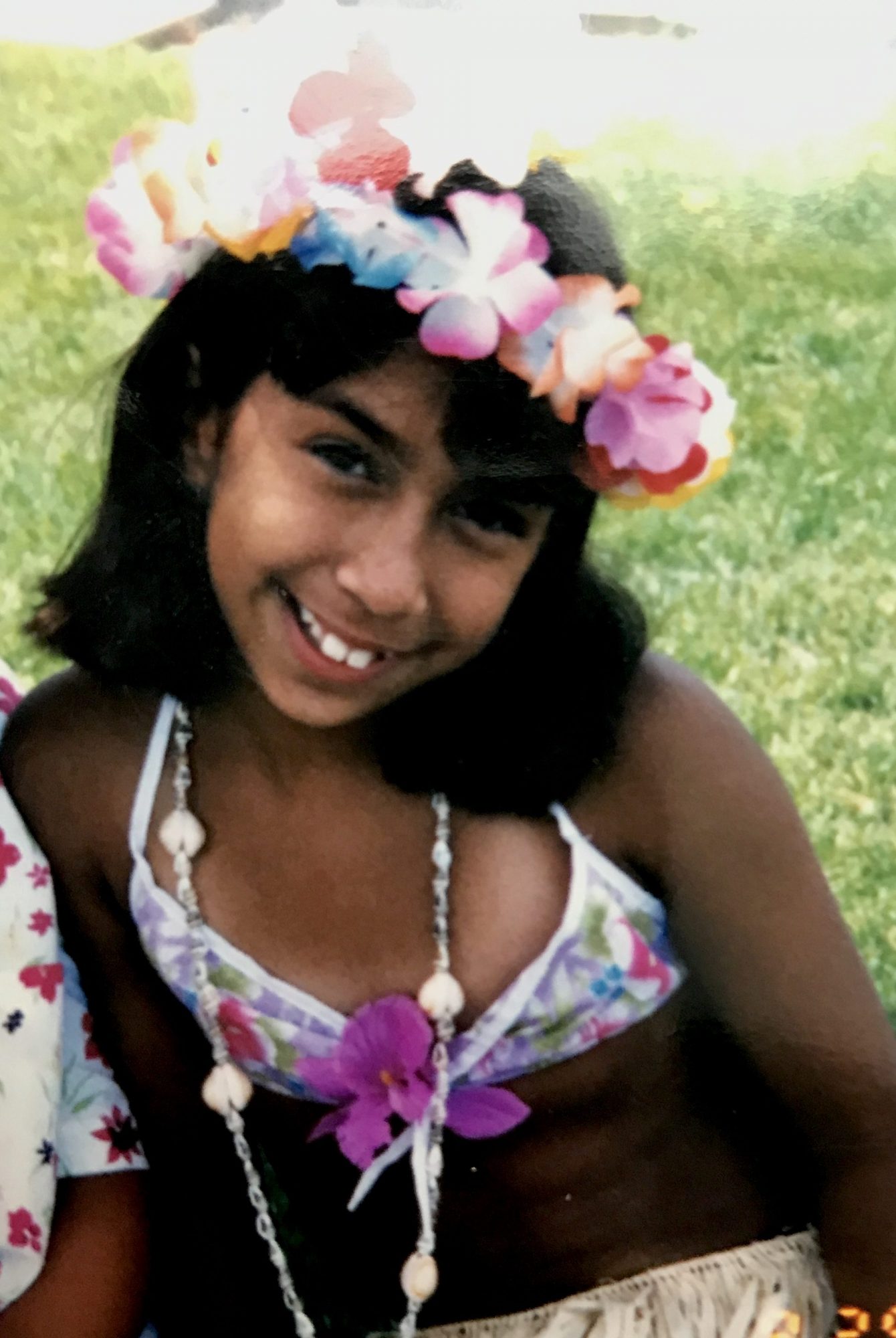 Only in elementary school, I didn't yet fully understand why my dad thought the movie mattered so much.
Then, one of the boys in my class asked me why my skin looked like "it had been burned in a fire." A few years later in world language class, I remember the substitute teacher asking why I didn't speak Spanish if my last name was Hernandez.
By the time I got to high school, I was so self-conscious about being different that I started to wear SPF 45 sunscreen and lay under my beach towel. I wanted to avoid being darker than my friends. It wasn't until I'd nearly graduated that I learned to embrace my dark features, especially that deep Aztec tan that comes around every August. Eventually, I stopped trying to use Sun-In hair lightener on my jet black hair and I accepted the fact that I wasn't ready for advanced placement Spanish by my senior year.
I'd learned to admire Selena for her fearless attitude, for her love of herself and her culture. I began to understand what it meant to be Mexican-American, and more importantly, what it meant to be me. Selena gave that self-acceptance — and will continue to give that self-acceptance — to generations of Mexican-American women.
"No woman's ever been able to make it. You walk into Mexico and they don't even accept Mexican-Americans and they love you, Selena's father says in the film. "All those barriers people have been trying to get past, you went right through them as if they didn't exist.
Years later, I finally understand how watching and re-watching Selena countless times was essential to my coming-of-age as a Mexican-American.
I learned how to be Mexican-American.
The film's depiction of Selena's life taught me to embrace what made me different, and to pursue my goals as boldy as La Reina did.
Despite the tragic end of Selena's life and career, the movie captured the pure bliss and confidence that radiated from her as she approached the height of her cross-cultural success. It depicted the happiness that can be achieved by accepting yourself. Knowing who you are is not only a wonderful thing, it's vital for kids growing up today to develop confidence, security, and a sense of belonging at a time when America is dangerously divided.
I always envisioned my dad would have a chance to watch Selena with my future children, so they too could learn that lesson with him as they sat in front of the TV. But after an unimaginable six-week battle with cancer last summer, Dad passed away one week before his 64th birthday.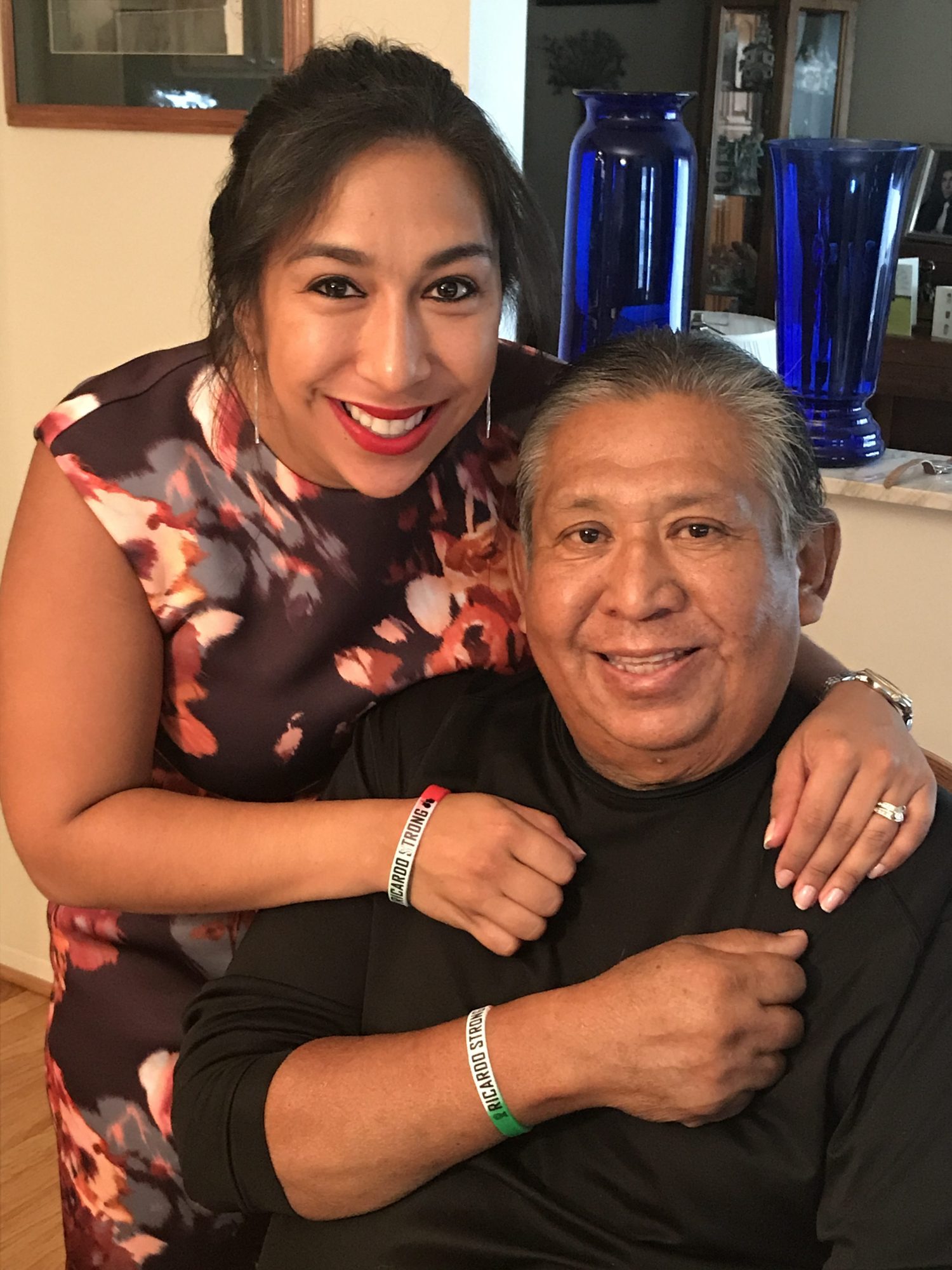 Losing Dad has left a giant void in our family, but I find strength by thinking about the bravery and courage he displayed throughout his battle. I continue to wear the "Ricardo Strong" wristbands our family had ordered in the colors of the Mexican flag, and I will forever cherish the conversations I had with my father during the final days of his life.
After Dad's funeral — once everyone had gone home, the dust had settled, and the fight was finally over — the grief was debilitating. I sat down on the couch to watch television for the first time in weeks and turned on Selena. Though I held back tears, I also found an incredible sense of comfort when I remembered those days in my parents' basement, watching the VHS on repeat with Dad.
As the world celebrates Selena on her birthday on April 16th, I am especially grateful that her legacy will be preserved. I will always remember the lessons that my dad, Selena, and her biopic taught me about being Mexican-American.