Selena Gomez's plunging dress is held together by strategically-placed knots
Running around New York City Wednesday on a whirlwind press tour for her new Netflix show, 13 Reasons Why, Selena Gomez wore a plunging dress held together by just three knots — and looked absolutely magnificent.
The dress, from designer Proenza Schouler's spring 2017 ready-to-wear collection, features a black-and-white checkerboard print and a handkerchief-style skirt. Its show-stopping feature, though, is the use of three knots — at the throat, bust, and belly button — to hold together the front of the dress. Talk about strategic placement!
On the runway, the dress was certainly sultry, giving peekaboo glimpses of the model's midsection. Paired with oversized wishbone earrings and chunky platform sandals, the look was mod-meets-punk rock and extremely fresh.
On Gomez, though, the dress took on a whole new vibe — and we're obsessed.
Here's the frock as it was shown during New York Fashion Week in September 2016.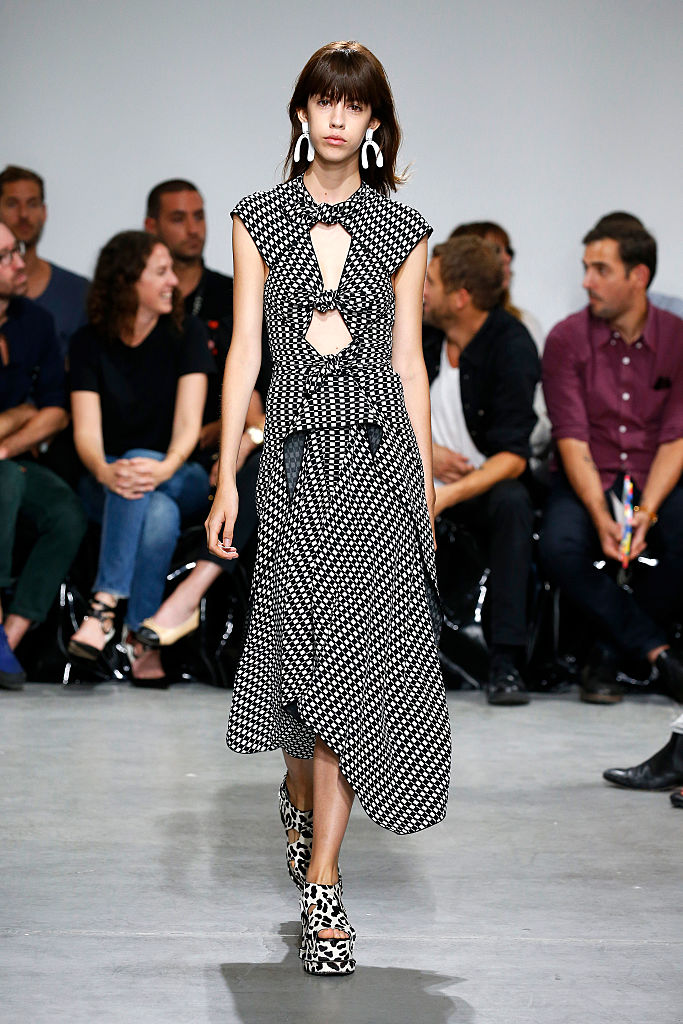 So fierce! And those shoes!
Now take a look at the dress on Selena, and see how she completely transformed it.
The height of glamour.
There's a reason she's one of our ultimate style icons!
If you're crazy about this dress, it's available now in a bright fuchsia/indigo print from luxury online retailer Moda Operandi for $2,990 — what we like to call an ~only in our dreams~ splurge!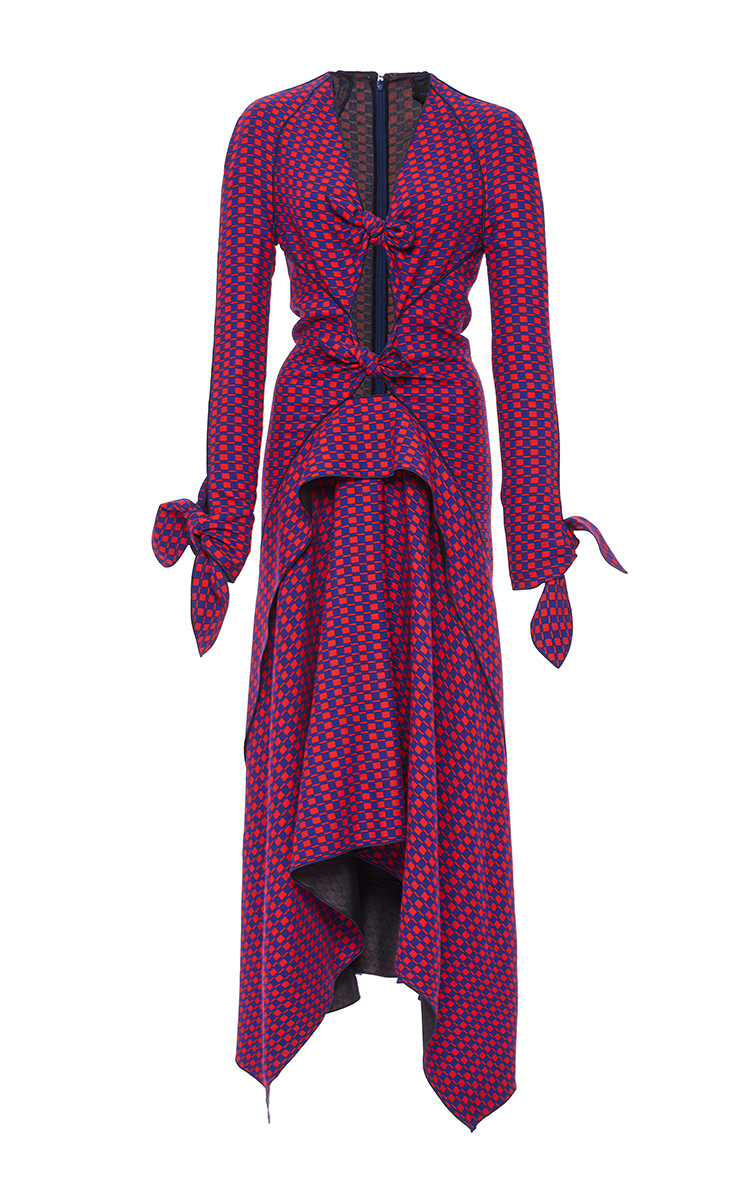 *Sigh* If you buy this dress, please send photos of its happy new life.
Back to Selena: The actress and singer also wore two other outfits on her New York City adventure yesterday.
A printed silk dress/bomber jacket ensemble…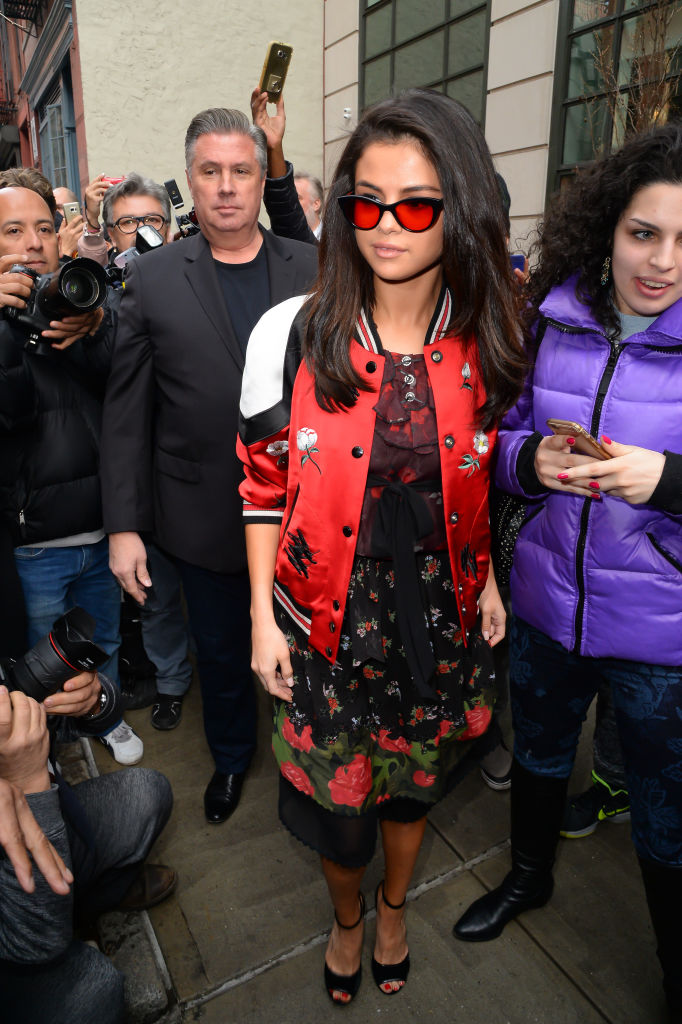 …and a sleek sweater dress by Victoria Beckham.
https://www.instagram.com/p/BQTO6qjB532
Gorge.
Her show, which is based on the book 13 Reasons Why by Jay Asher, centers around a young woman who kills herself and leaves behind cassette tapes explaining why. It premieres March 31st on Netflix, and we can't wait to watch.