Selena Gomez and her "Wizards of Waverly Place" costar got in the most adorable play fight over social media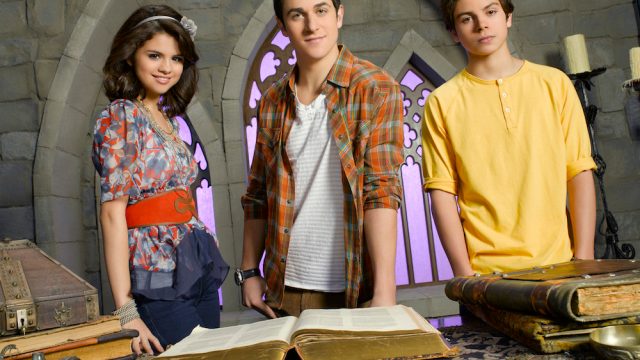 Singer and actress Selena Gomez and her Wizards of Waverly Place costar David Henrie got into a little fight on her first-ever Instagram story. And it was adorable!
ICYMI, Wizards of Waverly Place aired on the Disney Channel from 2007 to 2012. Selena Gomez, David Henrie, and Jake T. Austin played three wizard siblings. It's clear that even though the show has been off the air for almost five years, the actors are still close.
No drama here. Just Selena and David acting like they were back on the Wizards set.
false
According to David, he was the mastermind behind Selena's Twitter account.
"You couldn't even say Twitter," he says in the video, taking all the credit for the "Hands to Myself" singer's Twitter presence.
On the other hand, Selena notes that her Instagram fame is hers to own.
"I feel like we should do a reunion," Selena teases.
David suggests Justin Russo is still running the college and has "like, 15 children" and that Max is married "to a really nice girl."
As for Selena's character Alex Russo? David says that she's still trying to find herself and is single.
Selena laughs that off, saying Alex is "killing the game." Obviously!
Selena then asks, "Should we do the reunion guys? Should we just bring Wizards of Waverly Place back? I think we should."
Yes, yes, yes!
Watch the full story below.
https://www.youtube.com/watch?v=LJ2JXfkZkLA?feature=oembed