Selena Gomez just wished Taylor Swift happy birthday with the most adorable of Insta vids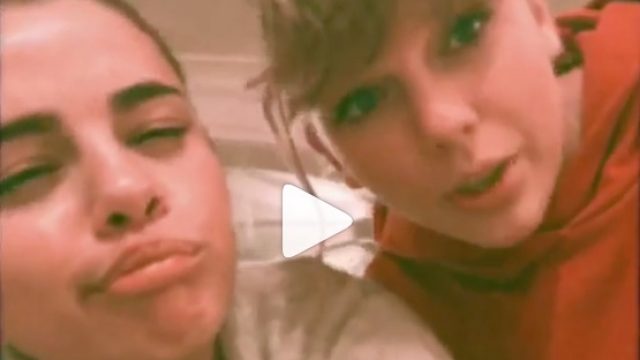 It's December 13th, 2017…which means Taylor Swift officially turns 28 today. And Selena Gomez just wished Swift a happy birthday in one of the cutest Insta posts we've seen in a good long while.
Gomez posted a video of the pair making goofy faces at the camera, though it's unclear when the video was taken (it could literally be from yesterday or years ago, because these two are ageless, y'all). She captioned the post,
"I'm glad you were born. You write all the thoughts some aren't able to articulate. (ME!) Thank you for giving a voice to this world that is authentic and inspiring. I wish some knew how big your heart actually is.. it's fierce, bold and freaking wild with light. I'm glad you protect that. Love you @taylorswift"
SO FREAKING CUTE!
As the story goes, Gomez and Swift originally met and became friends when they were each dating a Jonas Brother. Gomez opened up about it in a recent interview with KISS FM, saying,
"We actually dated the Jonas Brothers together! It was hysterical. It was amazing, because she was the girl with the big curly hair and all the bracelets and the cowboy boots. And I was definitely up-and-coming, and we just clicked."
She even went on to say that their friendship was, "the best thing we got out of those relationships."
As always, we love to see two of our absolute favorite people supporting each other and sending each other good vibes on the reg. Oh, and Taylor? HAPPY BIRTHDAY! We, too, are so glad you were born.