Selena Gomez and The Weeknd just made their second-ever red carpet appearance as a couple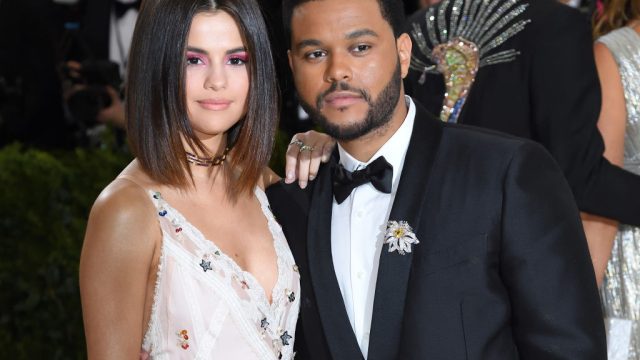 One of our favorite celebrity couples hasn't attended many red carpet events together. So we were surprised to see Selena Gomez and The Weeknd walk the red carpet together at the BAZAAR Icons party on Friday night. The two have been low-key with event appearances since their relationship went public. They've only walked one red carpet together before this, at the Met Gala in May. But when it comes to supporting each other as a couple, they're all for it.
Gomez, 25, was joined at the hip to The Weeknd, 27, who was honored at the event. She was pretty in pink, wearing a silk turtleneck dress by Valentino accessorized with Tiffany & Co. jewelry, Gianvito Rossi heels, and a Prada clutch. The Weeknd was equally fashionable, donning a black velvet suit with bejeweled lapels.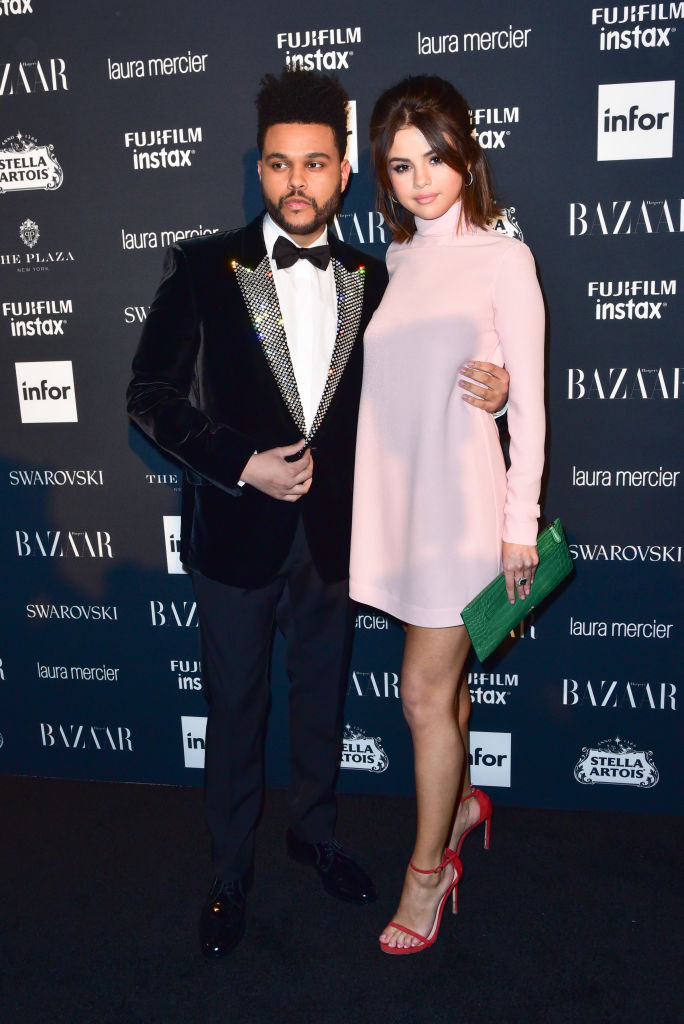 They shared some PDA, too. Aww!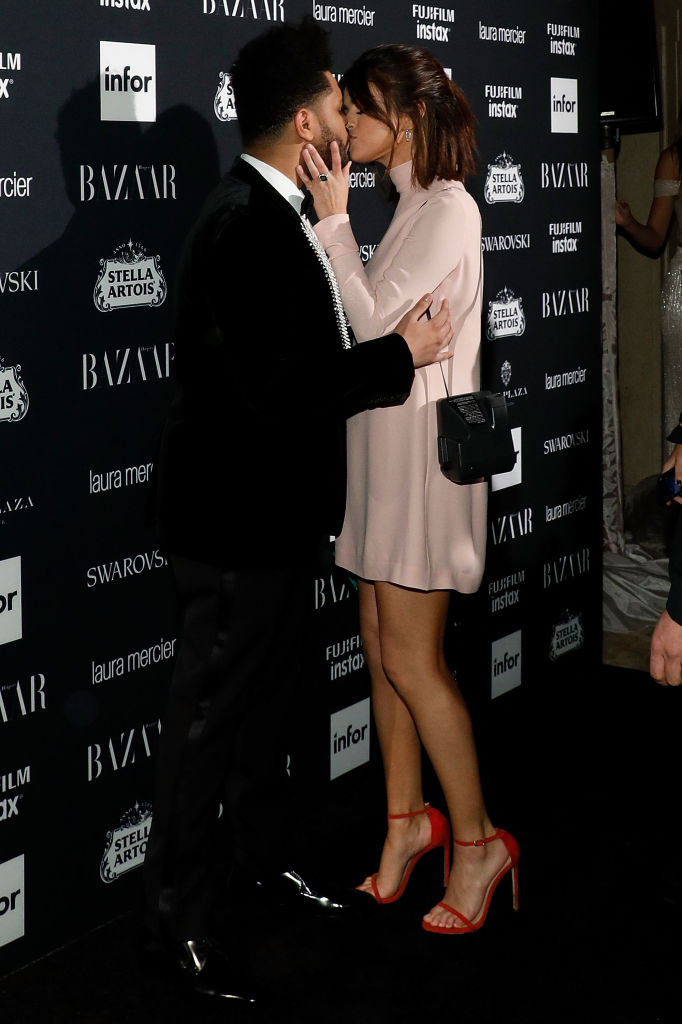 The two haven't walked many red carpets together. But they've seen casually hanging out plenty of times, much to our delight.
Just last weekend, the pair were spotted cuddling with puppies at a pet store (ultimate couple goals, obviously). In other photos, they were walking about in matching leather jacket outfits. Even more adorable? The photos the two share of each other.
Gomez posted this adorable pic of her and her man chilling at a restaurant. While she smiles at the camera, The Weeknd stays snug against her in their booth.
Here's hoping we get to see more sweet moments of these two, on and off the red carpet.