Selena Gomez reveals her most romantic date and other lovely truths in her "73 Questions" interview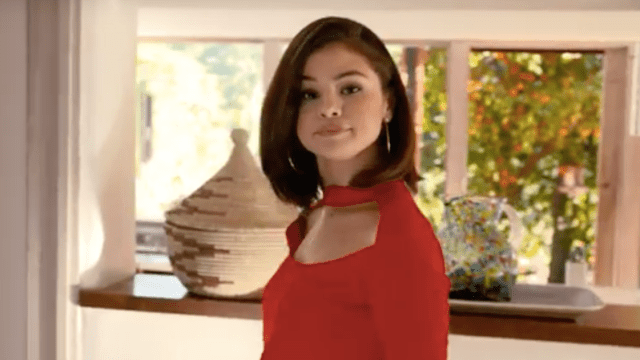 Who doesn't love watching Vogue's "73 Questions" series? We know we do! In the most recent Vogue "73 Questions," Selena Gomez revealed her most romantic surprise and other wonderful facts you should hear.
As Vogue's newest cover girl, Gomez took the magazine inside a gorgeous house she was staying at to answer a LOT of questions. The April cover star answered all of Vogue's "73 Questions" as a part of their ongoing series, and her answers are lovely.
The "It Ain't Me" singer started with a few easy questions like the hobby she'd never give up (dancing) and which one she'd like to pick up (learning new languages).
She then went on to describe herself in three words saying, "Loyal, kind, giving." These are all words we'd also use to describe the Texas native.
She's just the cutest!
When asked what her biggest surprise has been thus far she answered, "a romantic dinner on a rooftop." Ah, if only we knew what rooftop and with whom.
On a serious note, Gomez revealed the best advice she's ever gotten from her mother.
"Treat others how you wish to be treated," she said while sitting outside.
She later revealed the best advice she'd give her 15-year-old self and it's definitely a quote to live by. "Go ahead and do it because you're going to do it anyway," she told the reporter.
To keep things on brand with Vogue, Gomez obviously had to talk fashion. The 24-year-old actress named Natalie Portman the most fashionable woman she knows, before talking trends.
The one fashion trend that never lets you down, according to Gomez is…skinny jeans. As for what she never wants to come back into style, and the trend she regrets most…shoulder pads. Who doesn't regret this one?
Our favorite answers have to be the most random. When asked which fictional character she'd want to spend the day with, Gomez said the Mad Hatter.
Hanging out with the Mad Hatter in Wonderland sounds wonderful.
https://www.youtube.com/watch?v=_GFkHA5EZdE?feature=oembed
When asked who her spirit animal is, she didn't hesitate saying, "Meryl Streep." This is the BEST answer. Let's be honest Meryl is all of our spirit animals.
Check out the rest of Selena's answers above, and prepare to smile.