Selena Gomez says her relationship with The Weeknd is so different than the ones before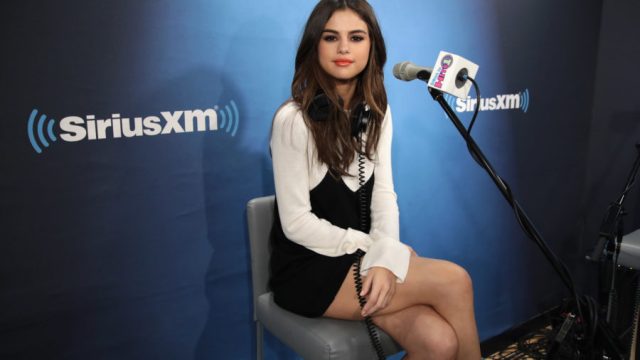 In a candid new interview for the InStyle magazine's September issue, Selena Gomez opened up about her boyfriend The Weeknd. She gave us so many pearls of wisdom about being in a healthy place not only in her relationship — but in her life in general — and we're truly inspired.
Since she's been in the public eye for so long, it's easy to forget just how young Selena is, but her latest interview gives a revealing look into how much she's evolved over the past few years, and the role that The Weeknd plays in her life.
The couple made their relationship Instagram official back in April, so they are still in the getting-to-know-you phase, but Selena isn't about to let her relationship totally define her happiness. When her interviewer pointed out that she seems to be super happy these days, she revealed that while she is happy in her new relationship, it's merely one piece of the pie, and that it doesn't complete her.
"I don't depend on one area of my life to make me happy. It's really important for me to love and nourish my friends and family and to make sure that I never get influenced by a guy. I've wanted to be in a strong headspace for years, and I really wasn't. Before, I was so young and easily influenced, and I'd feel insecure. You want someone to add to your life, not to complete you, if that makes sense. I'm lucky because he's more of a best friend than anything else."
The 25-year-old says that she's taken time in the past year to put her happiness and well-being first, which is something she admits she has struggled with in the past. She opened up about her 90-day treatment for depression and anxiety last year, and says that it was the "best thing" she ever could have done.
It definitely sounds like Selena is taking the time she needs to put her own needs first, while also surrounding herself with good friends, family, and The Weeknd, and we're so happy to hear that she's in a healthy and happy place in her life. Keep doing you, Selena!