Selena Gomez and The Weeknd are turning all of Coachella into the cutest couple's getaway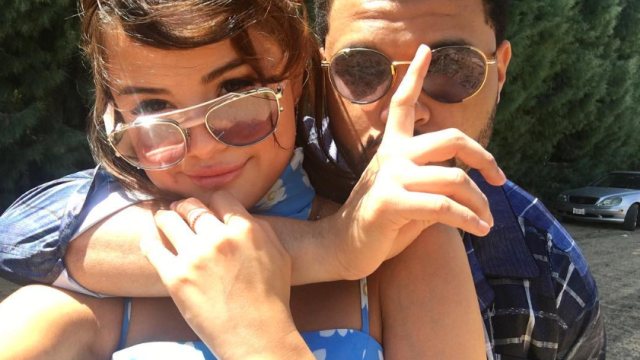 Things at Coachella are heating up, and not just because the music festival takes place in the middle of the desert in Indio, California (aka where it's scorching hot right now). Selena Gomez and The Weeknd are at Coachella, and they can't seem to keep their hands off each other. And we definitely don't blame them.
Because Coachella is the perfect location for PDA.
Gomez and The Weeknd, whose real name is Abel Tesfaye, have been dating for a few months. Of course, it's hard not to be fascinated by their romance, because they seem to be perfect for each other. They've kept their relationship relatively under wraps, so it's fun to see them out and about, enjoying life together.
The cute couple has been lovey-dovey all over Coachella. Gomez posted an adorable selfie of the two of them just after The Head and the Heart Show. The photo received almost three million likes in three hours, clearly proving that people love their budding relationship.
According to E! News, Gomez and The Weeknd were spotted holding hands in the VIP section of Travis Scott's show on Friday night. They're obviously enjoying the music and each other, and we are so happy they're so happy.
Fans all over Coachella are spotting the lovebirds loving on each other. They've been snapping photos and posting them to social media, because it's not every day you see two mega stars being adorable and totally casual together at a music festival. false false
Now all we need is a Selena Gomez and The Weeknd musical collaboration. Maybe at next year's Coachella?