Selena Gomez and Taylor Swift are each other's dates to the Met Gala because BFFs rule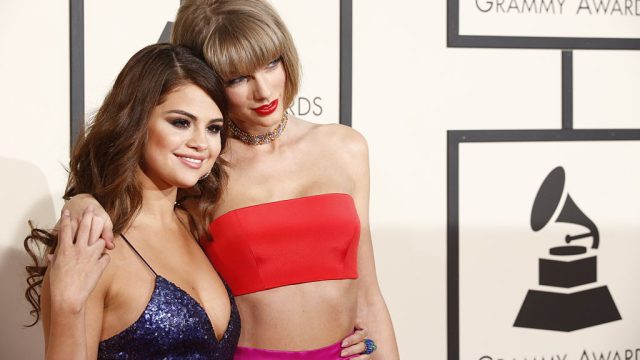 Tomorrow, celebrities will gather for one of Hollywood's most glamorous and buzzed-about nights. We're not talking about the Oscars or the Grammys — we're talking about the Met Gala. The star-studded event is an annual fundraiser for New York's Metropolitan Museum of Art's Costume Institute, and anyone who's anyone attends. That includes Selena Gomez and Taylor Swift.
This year, the two BFFs are attending the gala as each other's dates. Because why not? Walking the glamorous red carpet arm in arm with your bestie sounds like the best night ever.
"We are going together!" Selena told Access Hollywood excitedly. "It's so fun. It's going to be the best. It like, kind of Prom for fashion."
Taylor is co-chairing the event this year alongside actor Idris Elba, Apple's Chief Design Offer Jonathan Ive, and Vogue Editor-in-Chief Anna Wintour. Together they dreamed up the theme "Manux X Machina: Fashion in an Age of Technology," and guests are encouraged to dress appropriately.
"It's beautiful," Selena continued of the event. "I love going. Everybody just shows up and feels great and has fun."
Selena wouldn't spill any deets around her outfit, but we're sure it's going to be fab. We can't wait to see everyone's futuristic attire!