Selena Gomez revealed the poignant tattoo she got to commemorate her kidney transplant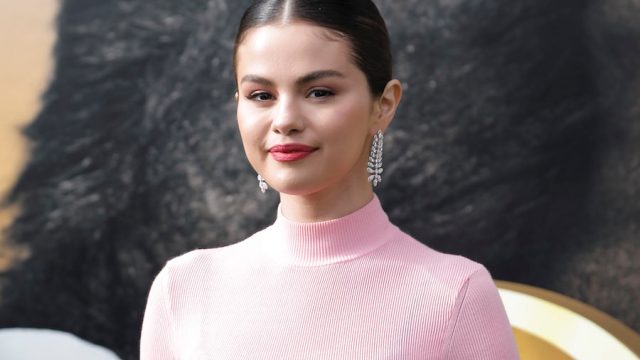 When Selena Gomez chooses to share a new part of herself with the world, it's always dripping in sentiment. After dropping her new album, Rare, which she called her "most honest music" yet, the singer also shared a tattoo signifying something that makes her beautifully rare.
For now, we only have a small glimpse of Gomez's new ink from a recent Instagram post, but fans have been quick to spot the small series of numbers on her upper right arm.
Gomez told Capital FM in a December 2019 interview that the tattoo represents the date of her kidney transplant surgery, but this is the first time the ink has been revealed to the public.
In the summer of 2018, Gomez was in need of a kidney transplant due to complications from lupus, a rare autoimmune disease. Gomez described her situation as "life or death" before the surgery. But her best friend, Francia Raisa, gave her "the ultimate gift of life" by providing her a kidney. Since then, the two have opened up about the scary process and the difficulty of recovering from it, but they've been by each other's side the entire time. In the Capital FM interview, Gomez revealed that Raisa also got the same tattoo.
Gomez is no stranger to the best friend tattoos, and they all mean something special. She has matching ink with her friends Courtney Barry and Julia Michaels as well as matching semicolon tattoos with some of the 13 Reasons Why cast members.
We see it as a gift every time the "Vulnerable" singer shares a new part of herself and we are so happy to see her doing so in her own way, on her own terms.